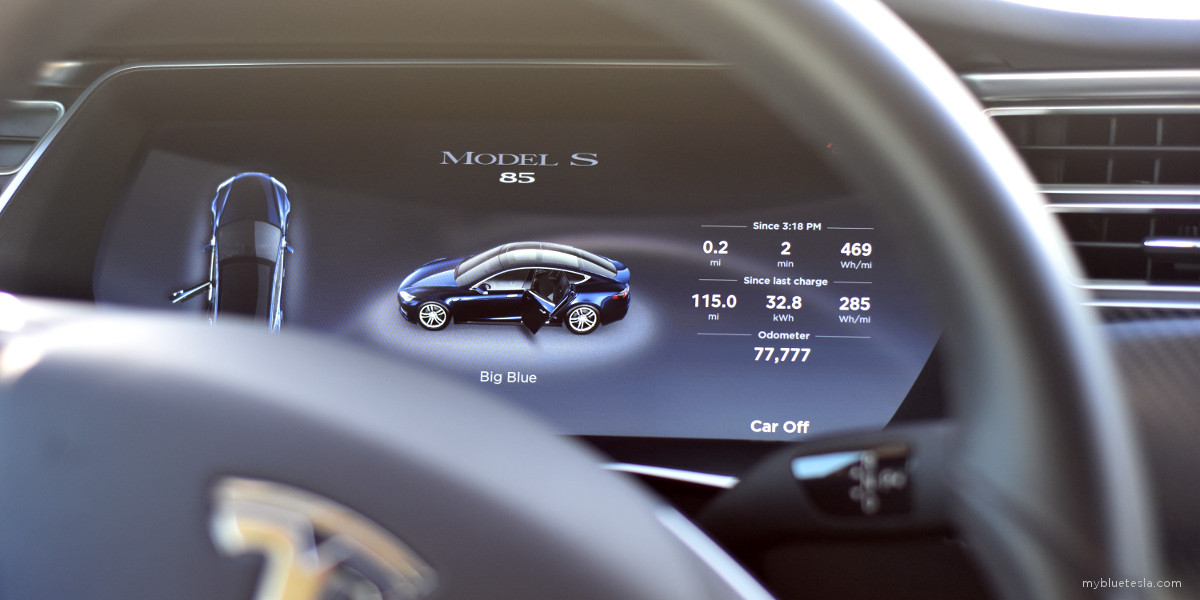 And it turned from 77,776 miles at the Porsche Experience Center Los Angeles, almost directly in front of the walk-in entrance. This averages to about 25,000 miles driven annually so far. On the map below, the various circuits and driving tracks of the facility are evident: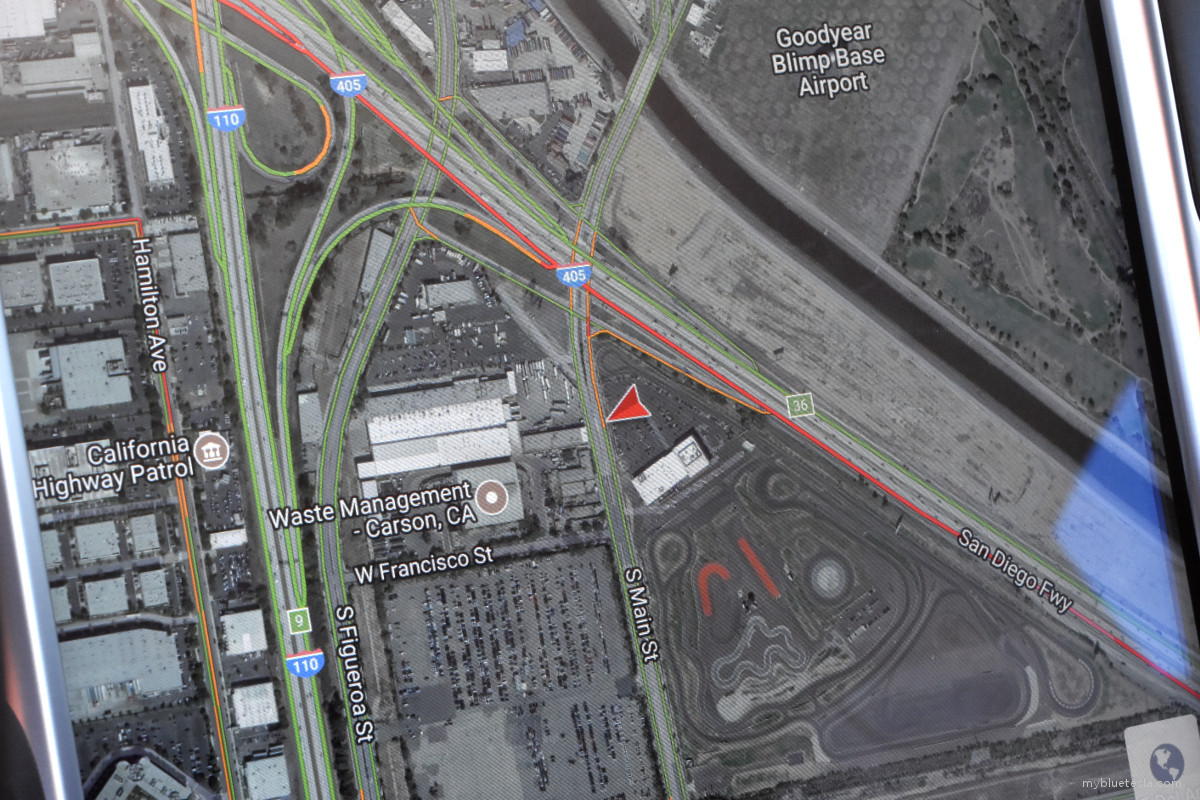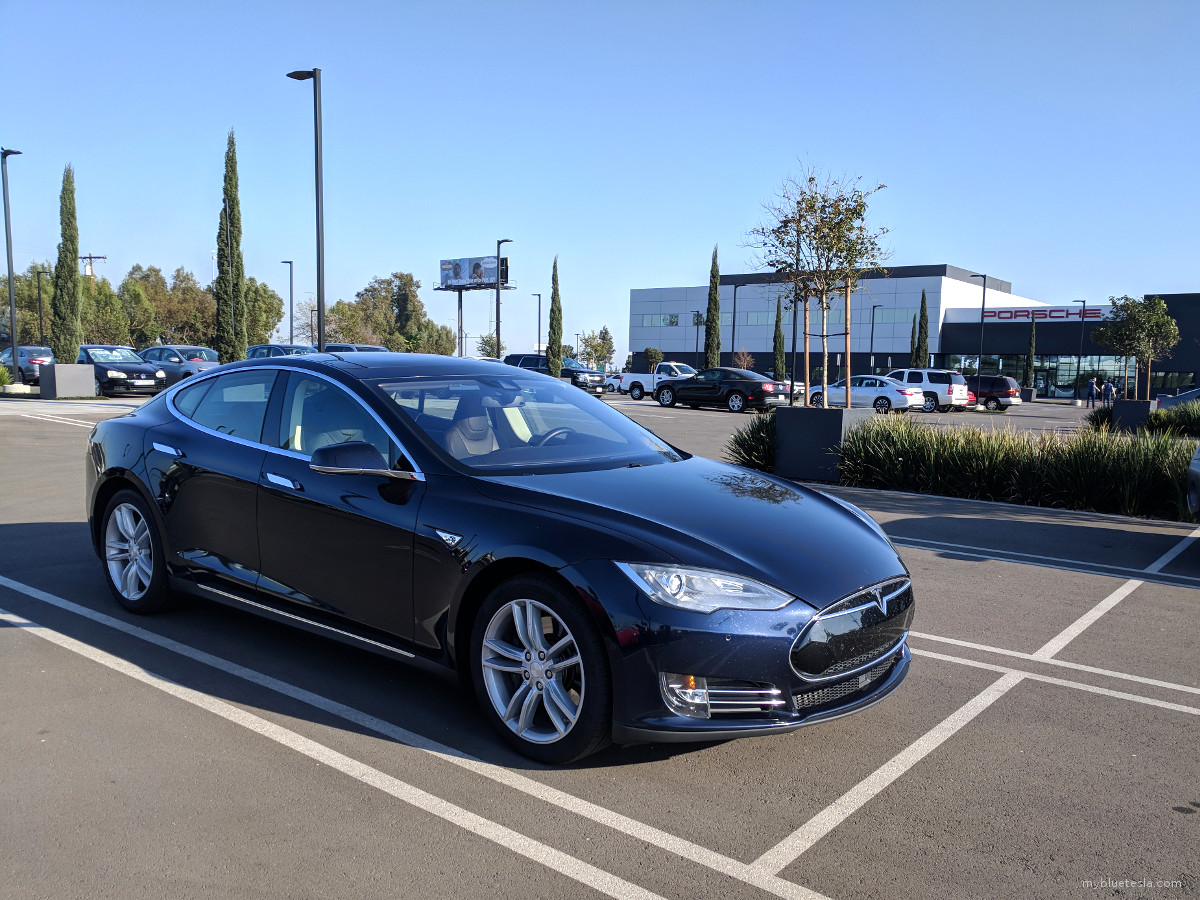 I parked right next to a GT3 and a couple of GT3RS to take some shots for the occasion.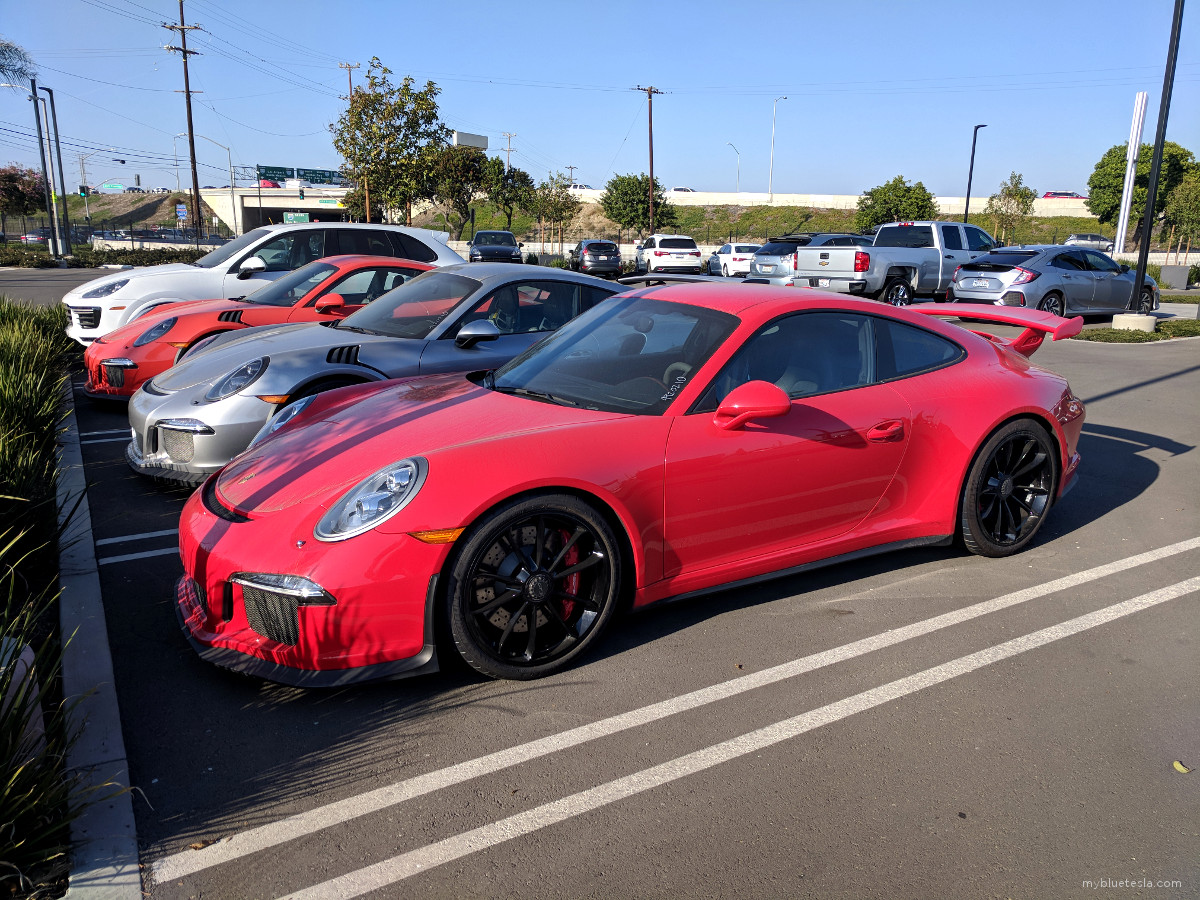 Porsche knows how to design attractive wheels.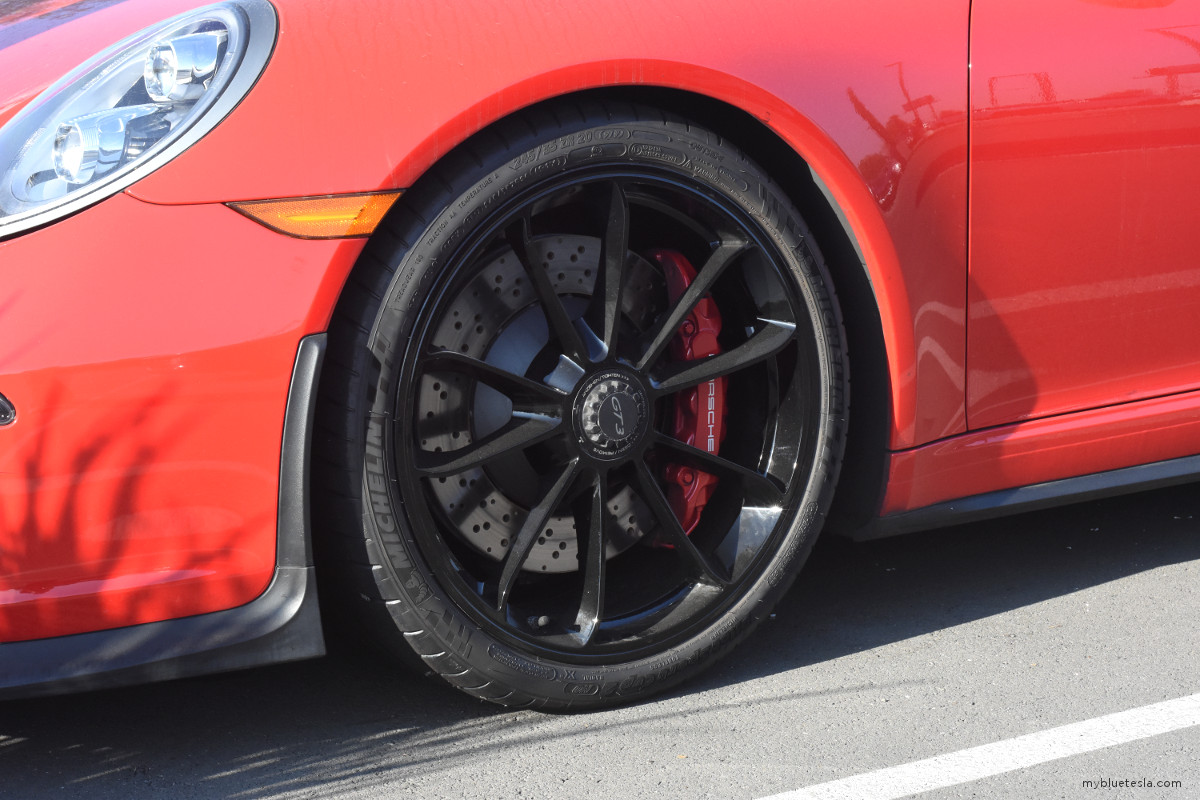 Big Blue's factory clearcoat is still in great shape after 3 years, thanks to paint protection film.