Blazing the electric trail along the California coastline.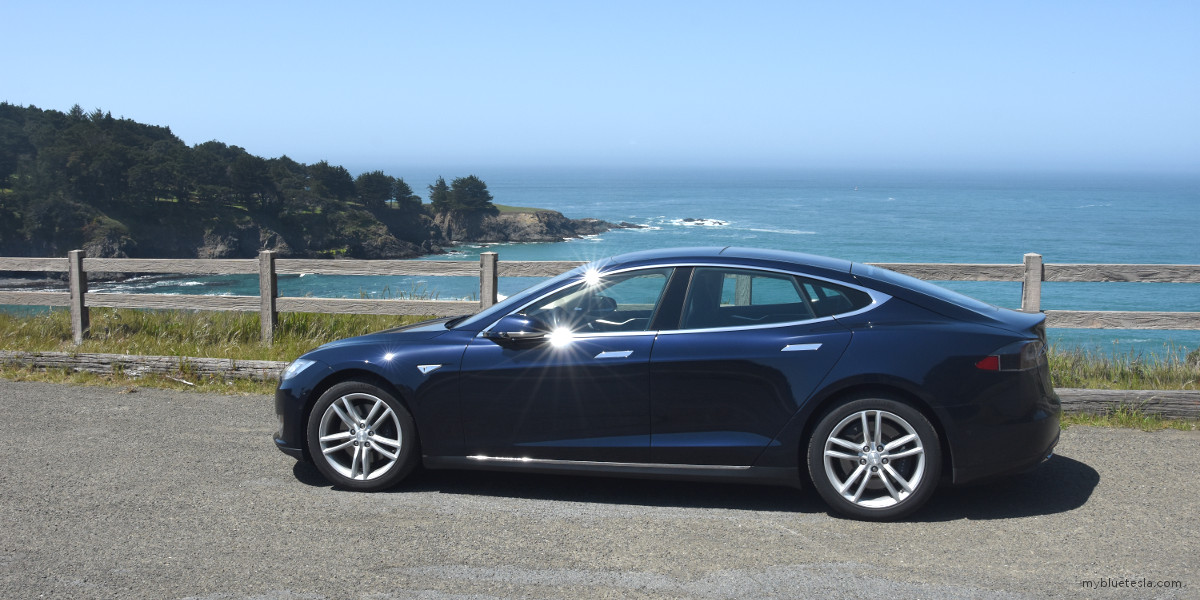 After perusing the Supercharger map to plan another mini-getaway, I decided to check out Mendocino, California located several hours north of San Francisco along the Pacific Ocean. Having never been in the area, it would be a nice change of pace away from the typical bustling tourist attractions and pre-canned resort experience.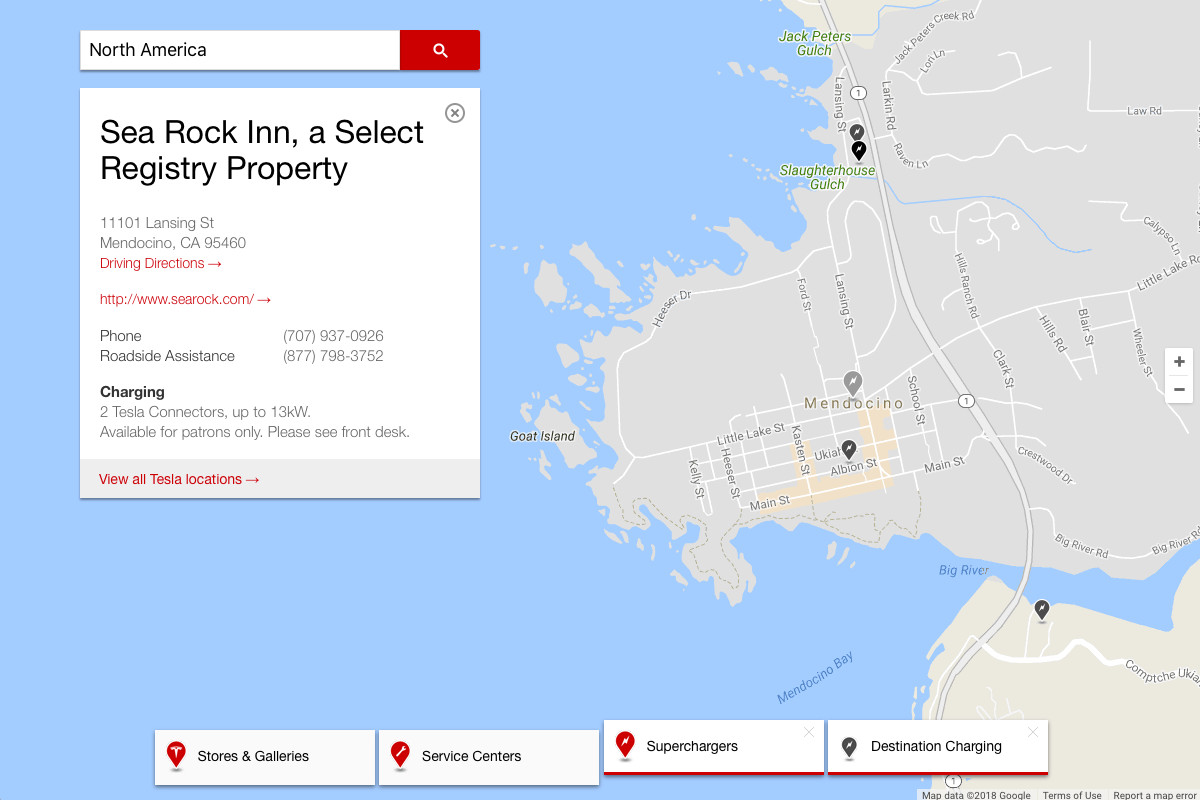 I stopped by the Petaluma Supercharger (there was a short line of Teslas waiting to charge, although I only waited a few minutes for an open stall) then continued northbound on US 101, finally pivoting onto westbound SR 128 near Cloverdale.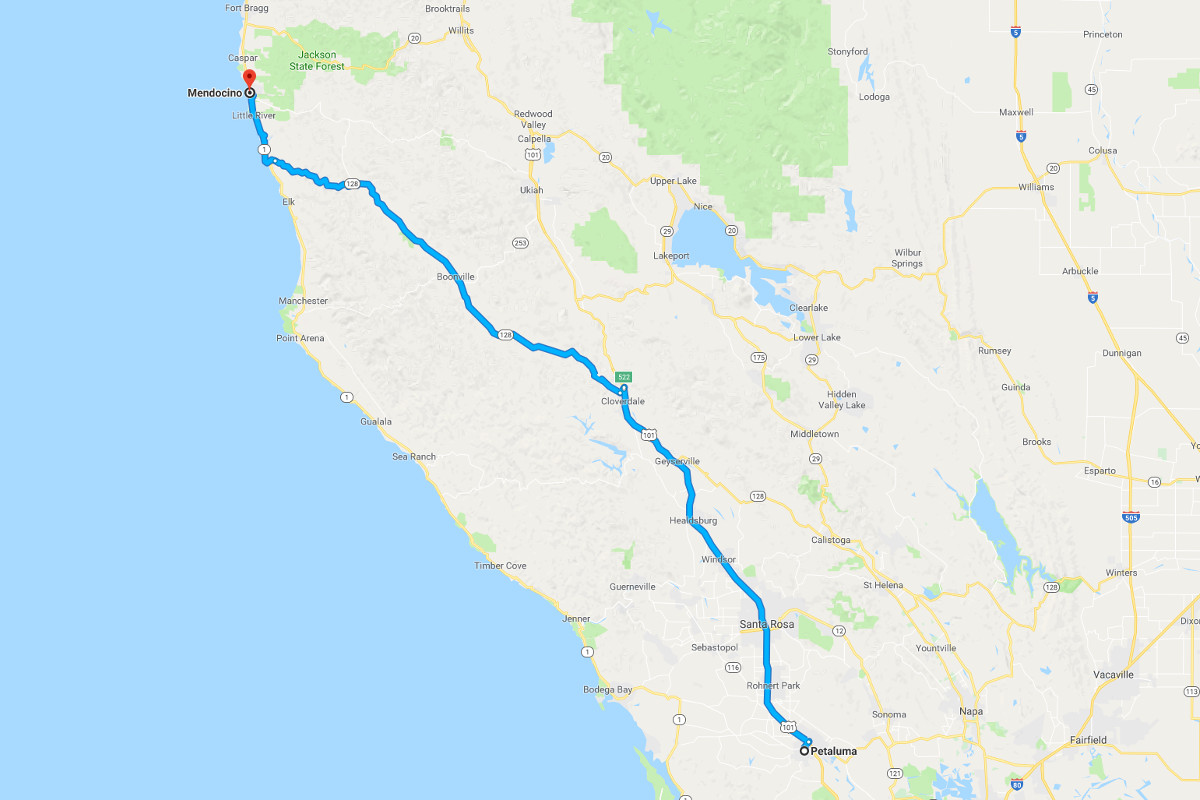 SR 128 is full of scenic winding twists where you can get a real feel for your Model S/X/3's cornering abilities. It runs through the Hendy Woods and Navarro River Redwoods State Parks providing photogenic views, almost as if you're passing through a car commercial in the middle of filming. Highly recommended.
Take a GoPro or have someone tail you and record your manuevers from behind. You'll likely have no one else in your rear view mirror while you effortlessly dart through turns and punch it as the road straightens for just a moment. I suspect the smaller size of the Model 3 would make for a more engaging experience compared to the Model S.
After about 4 hours on the road from Fremont (not including charging times), I arrived at Sea Rock Inn, a B&B located right in front an incredible coastal view while being less than a mile from Mendocino's "downtown" area. It was very quiet here during my stay (there were only a few other guests during the weekdays) and the establishment is well-manicured and comfortable.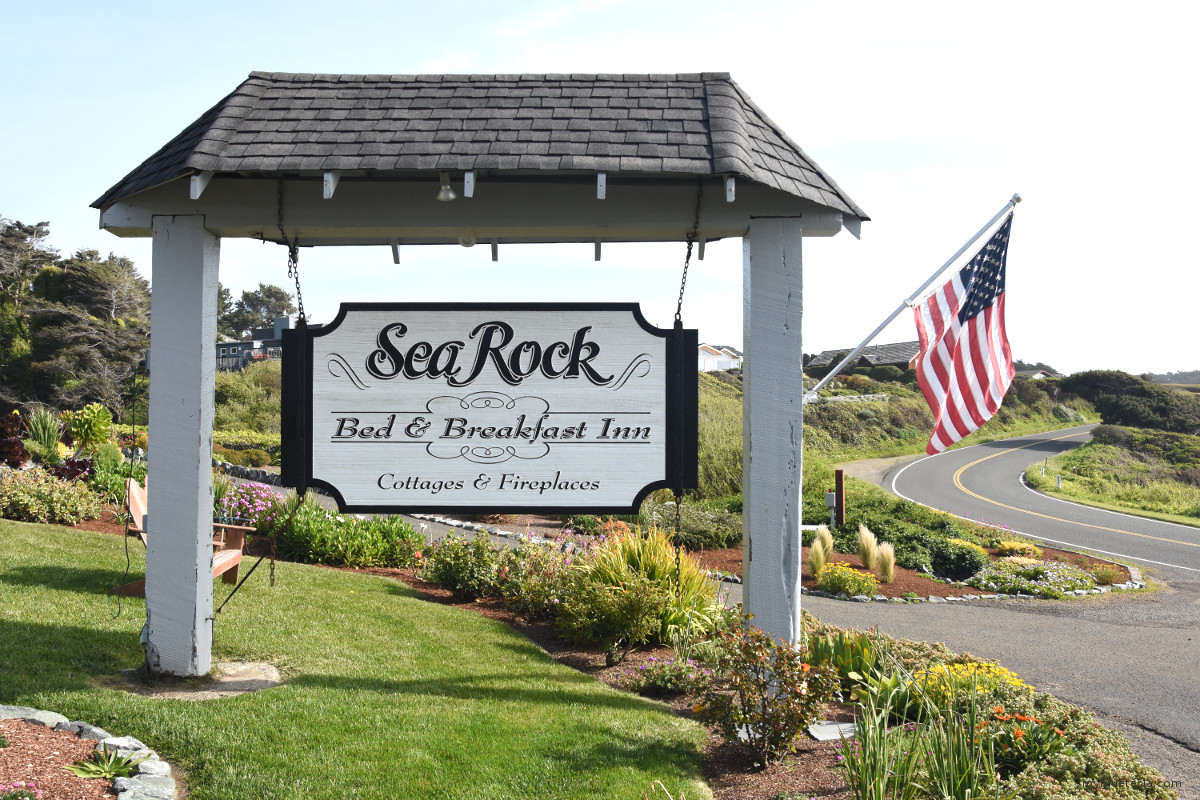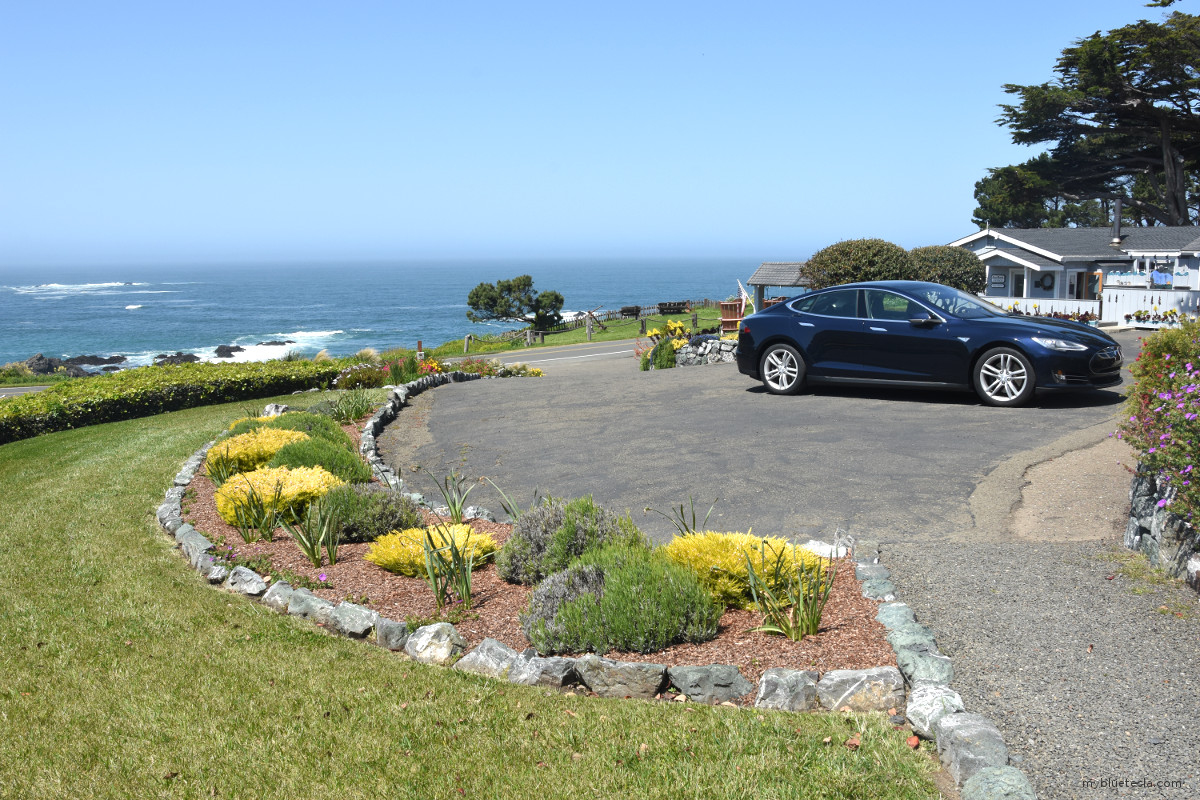 I didn't get a chance to use the fireplace in my room as it never got cool enough indoors.
Two Tesla HPWCs are available here which helps ease charging concerns since the planned Mendocino Supercharger is not yet open as of this writing. You can tell these wall connectors are well-used, although I'm sure the coastal air has something to do with it as well. For non-Tesla EVs, there's an additional L2 station.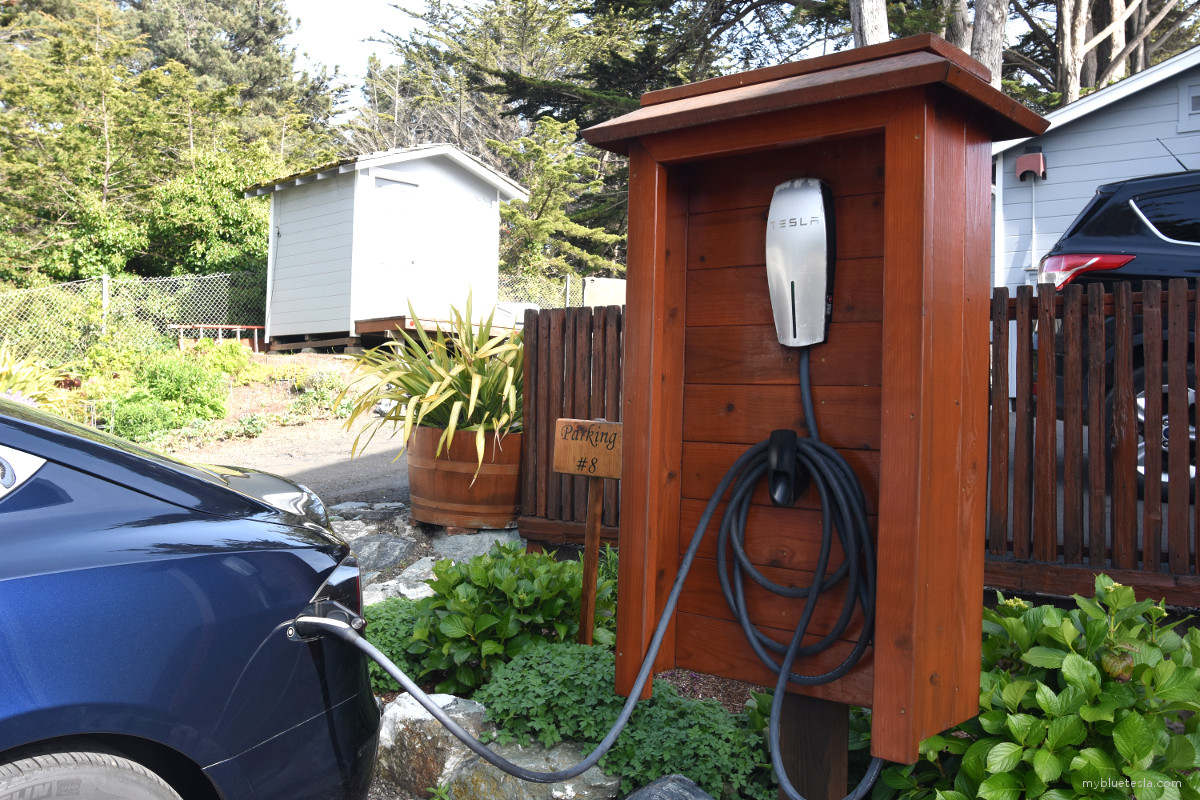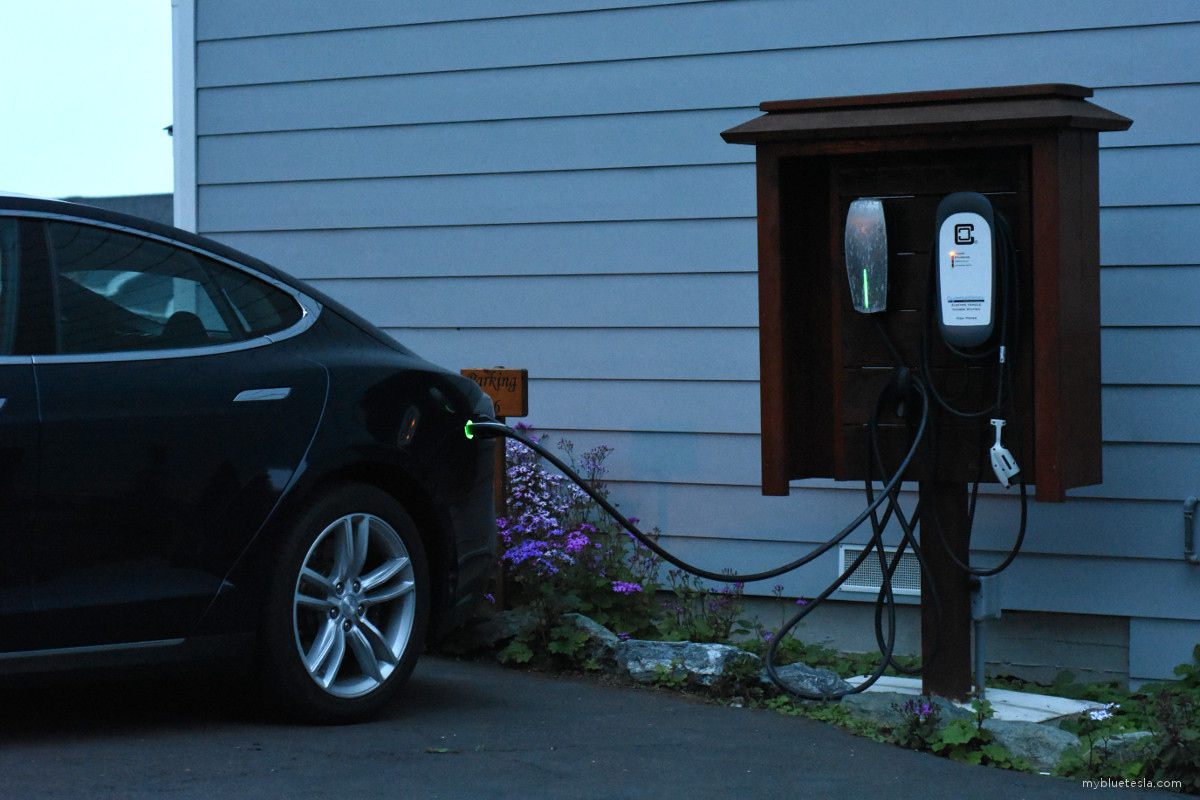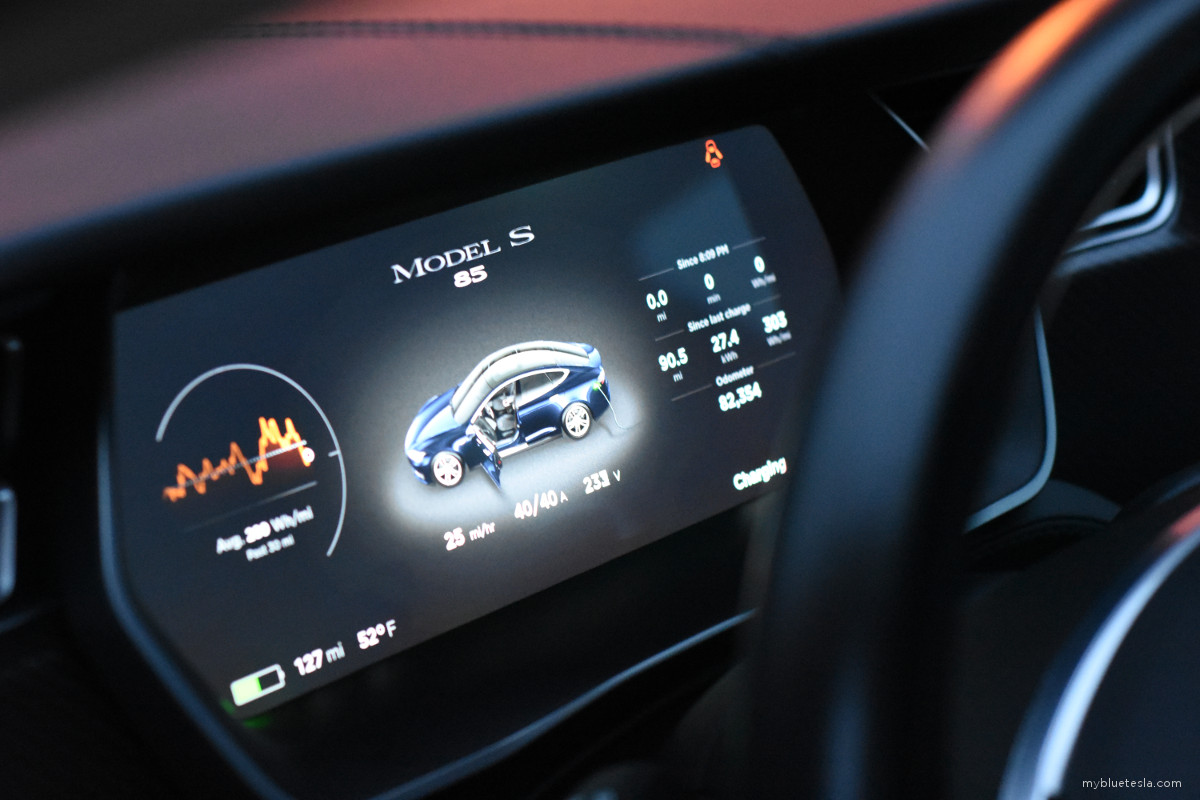 Agate Cove Inn (located right next door) is another B&B worth considering as they also offer a Tesla HPWC for their guests.
Mendocino itself is a rather small town community but if you go there to check out the nature views, I highly recommend starting with the Mendocino Headlands State Park located along Heeser Drive as well as right at the end of Main Street. From Sea Rock Inn, it's a 5-minute walk (or 30-second drive) to the trails right along the edge of the headlands. There's no shortage of spectacular photo opportunities, although a sunny day is best. You might even catch a glimpse of a whale occasionally.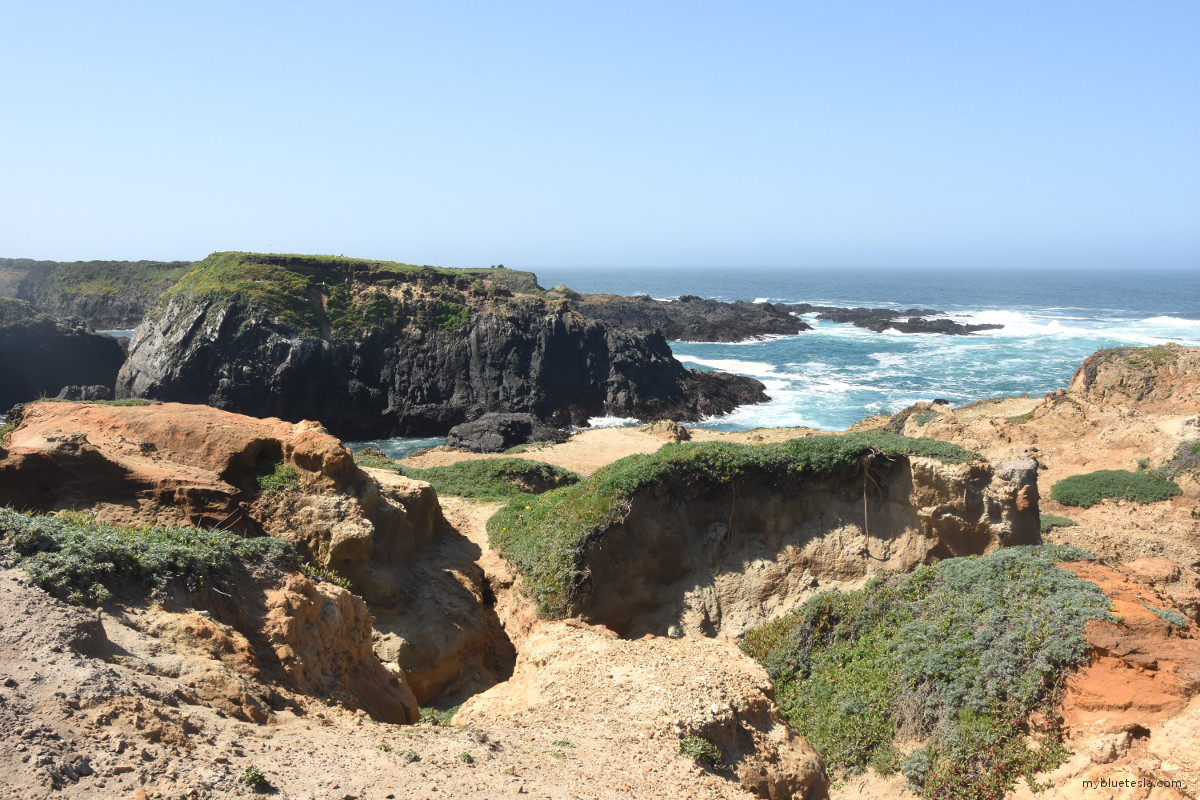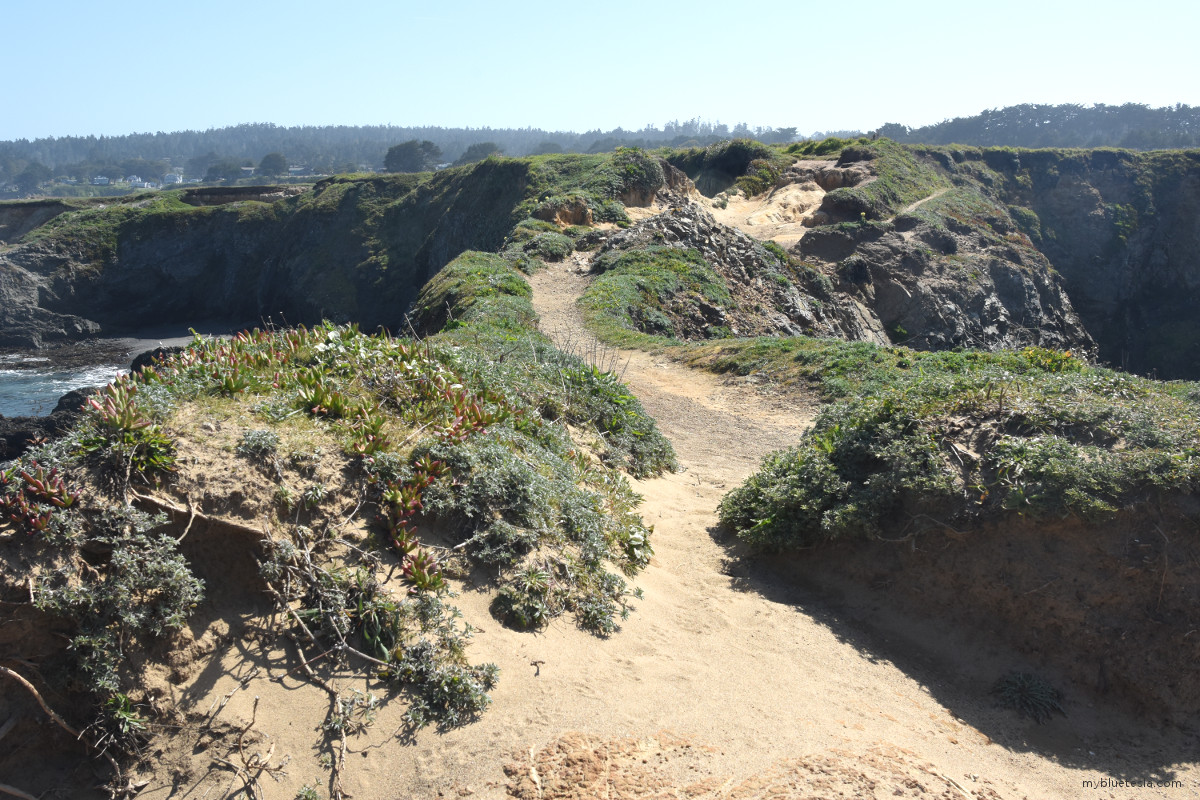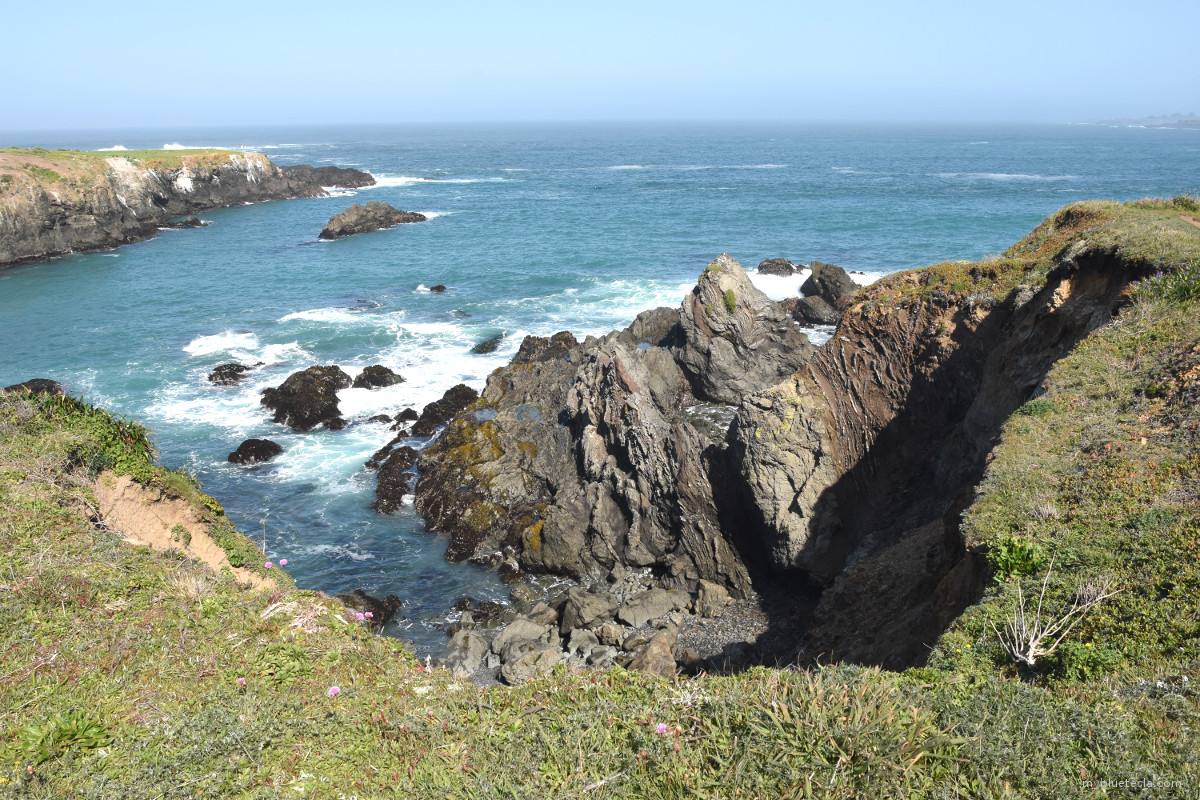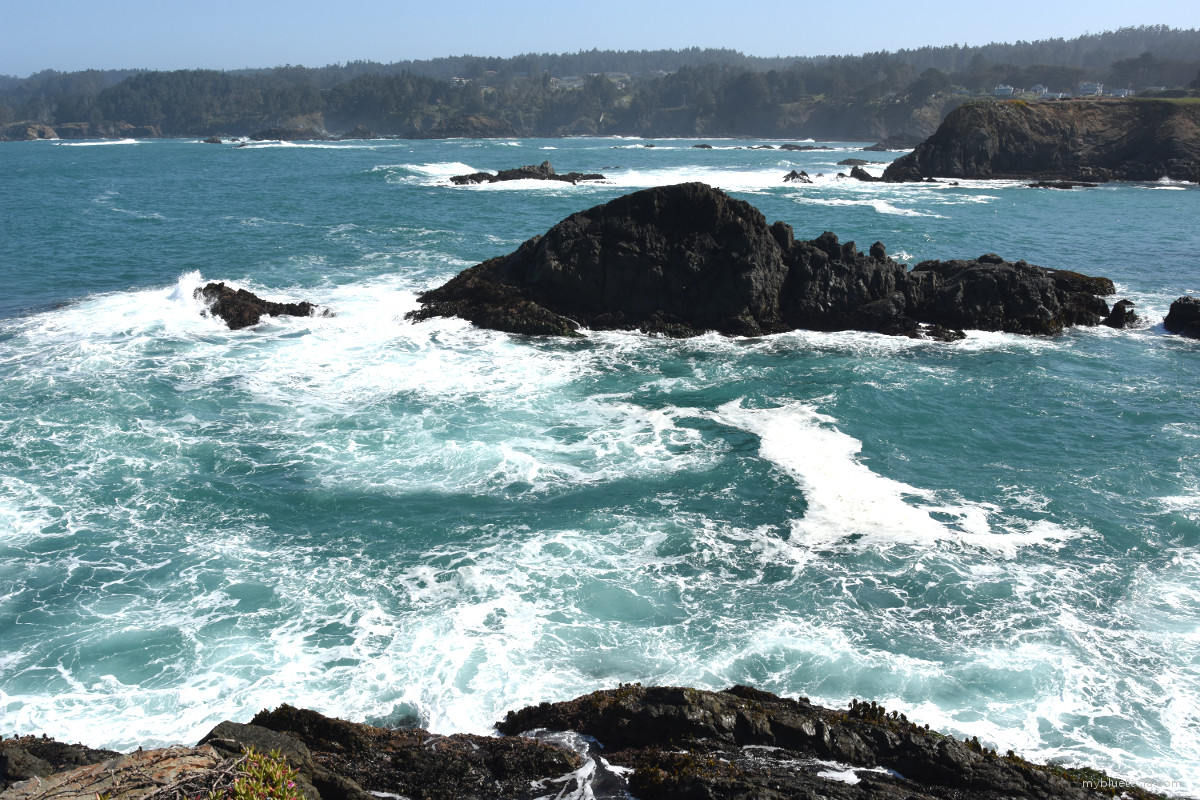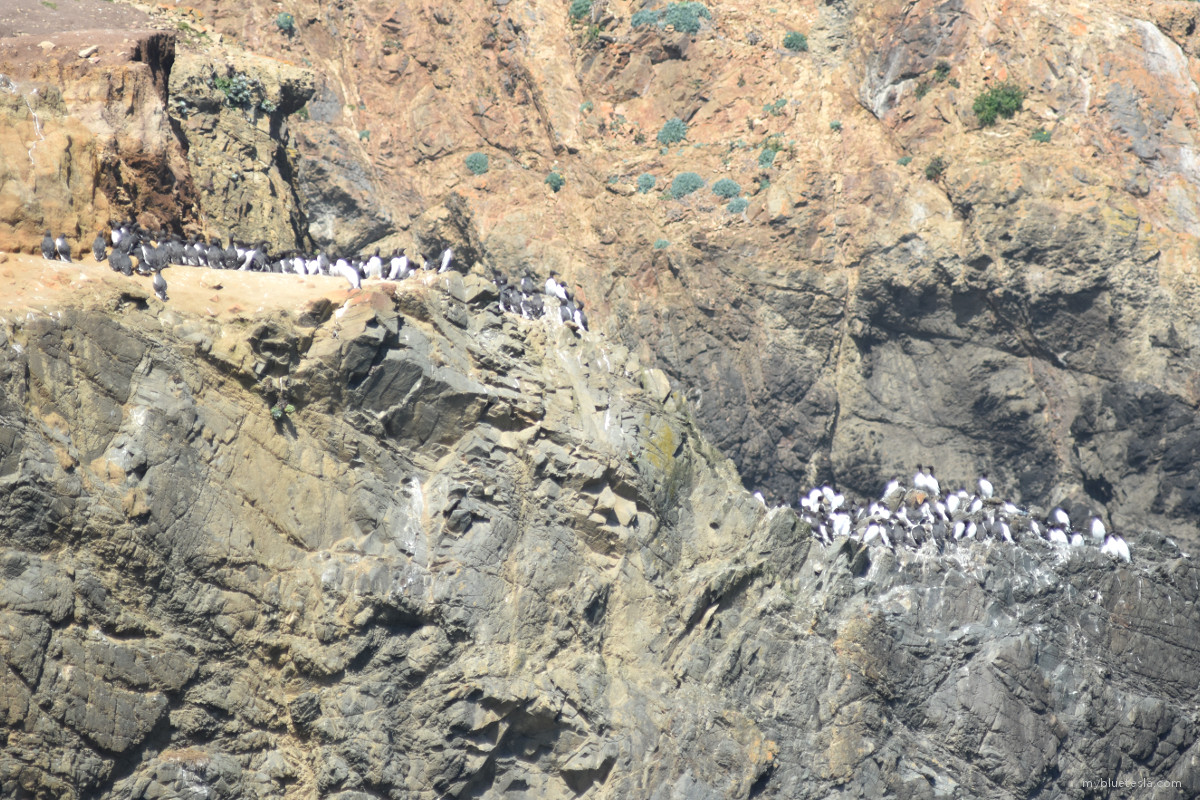 You can also opt to just gaze from Sea Rock Inn's front lawn.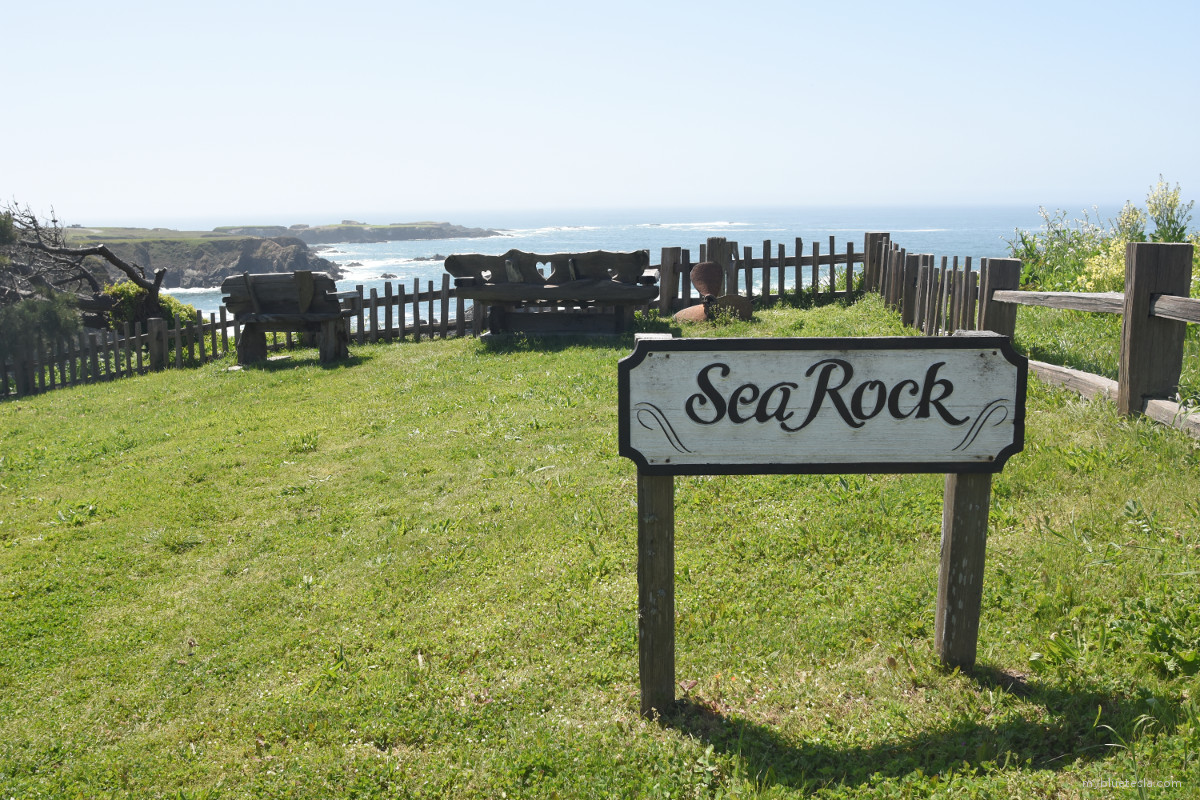 Fort Bragg, Point Cabrillo, Caspar Headlands Beach, Glass Beach, and the MacKerricher State Marine Conservation Area are all within 20 minutes of driving so there's no shortage of sightseeing opportunities if you enjoy watching the never-ending cycle of wave crests/crashes along the coast.
On my second day in in the shopping district, I saw a red Model 3 and a Titanium Model S in front of Mendosa's market. Glad to see I wasn't the only Tesla owner in town.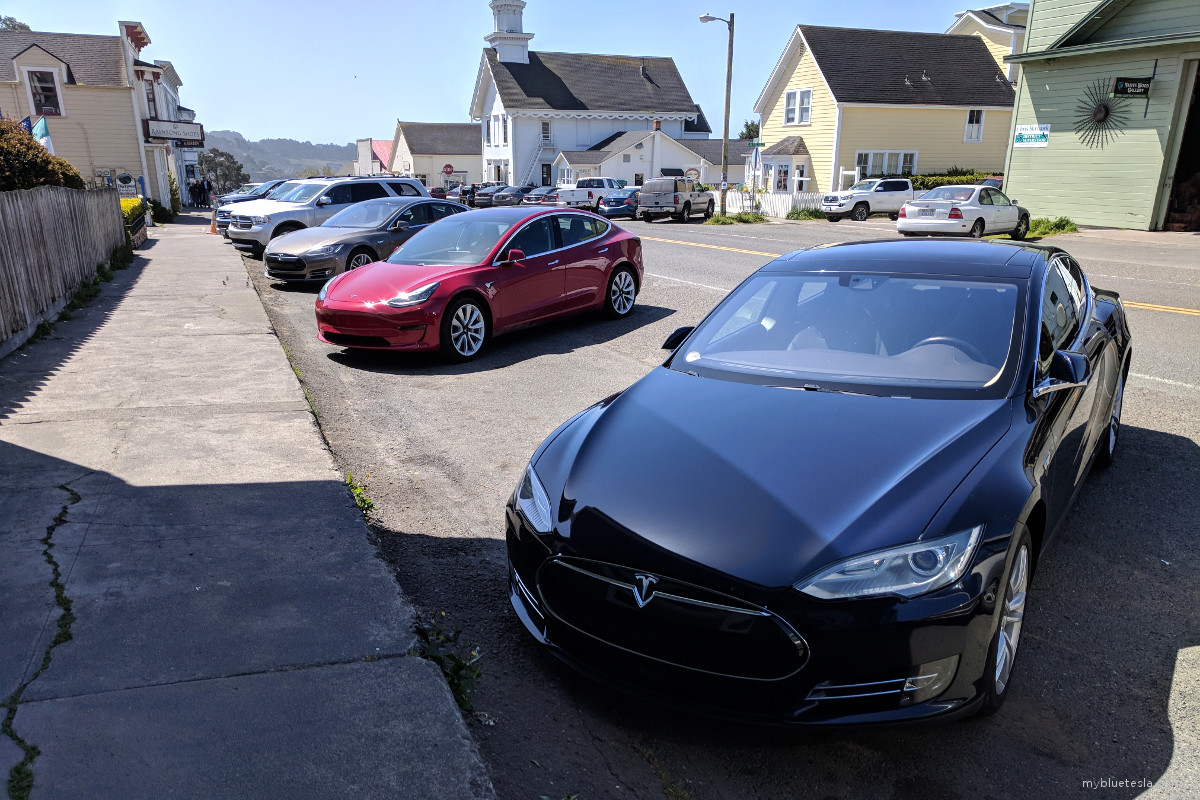 I sampled some of the area's eateries including Moody's Coffee Bar, Wild Fish, Trillium Cafe, MacCallum House, Mendocino Cafe, Goodlife Cafe and Bakery, and Luna Trattoria (recently opened, replacing 955 Ukiah).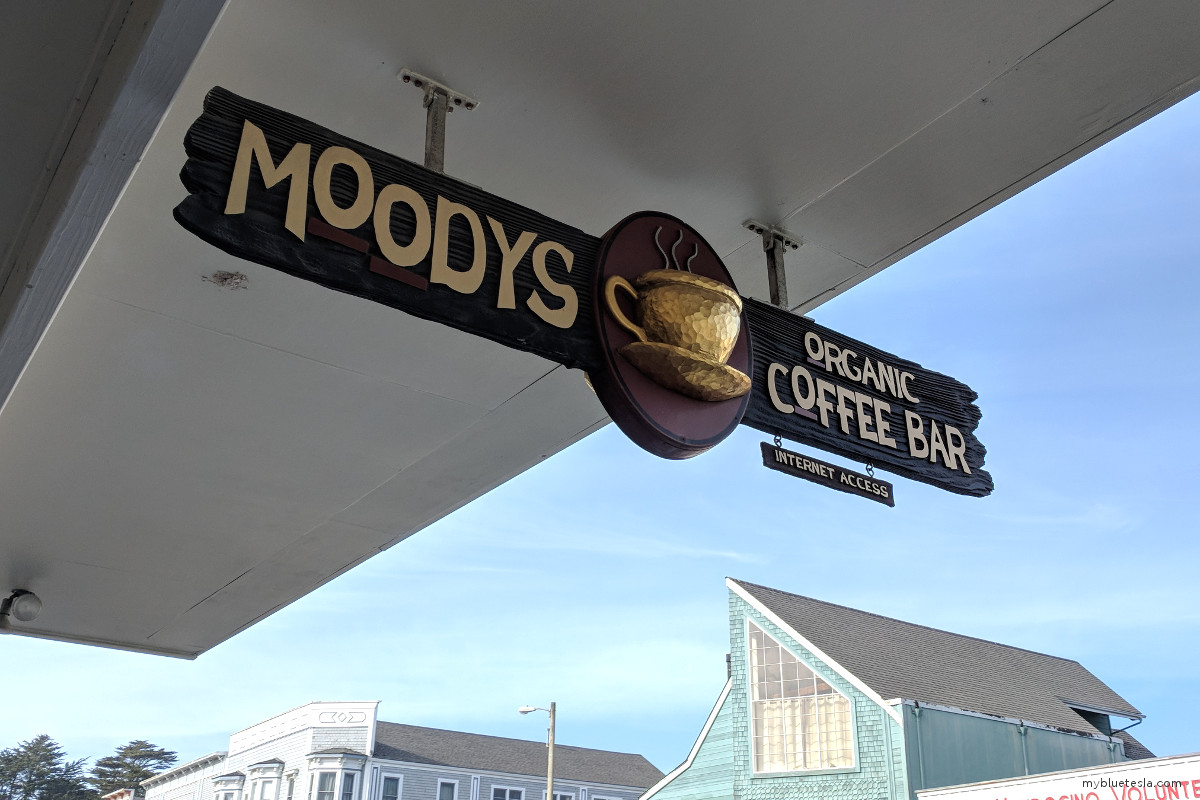 Smoked sablefish appetizer (Wild Fish):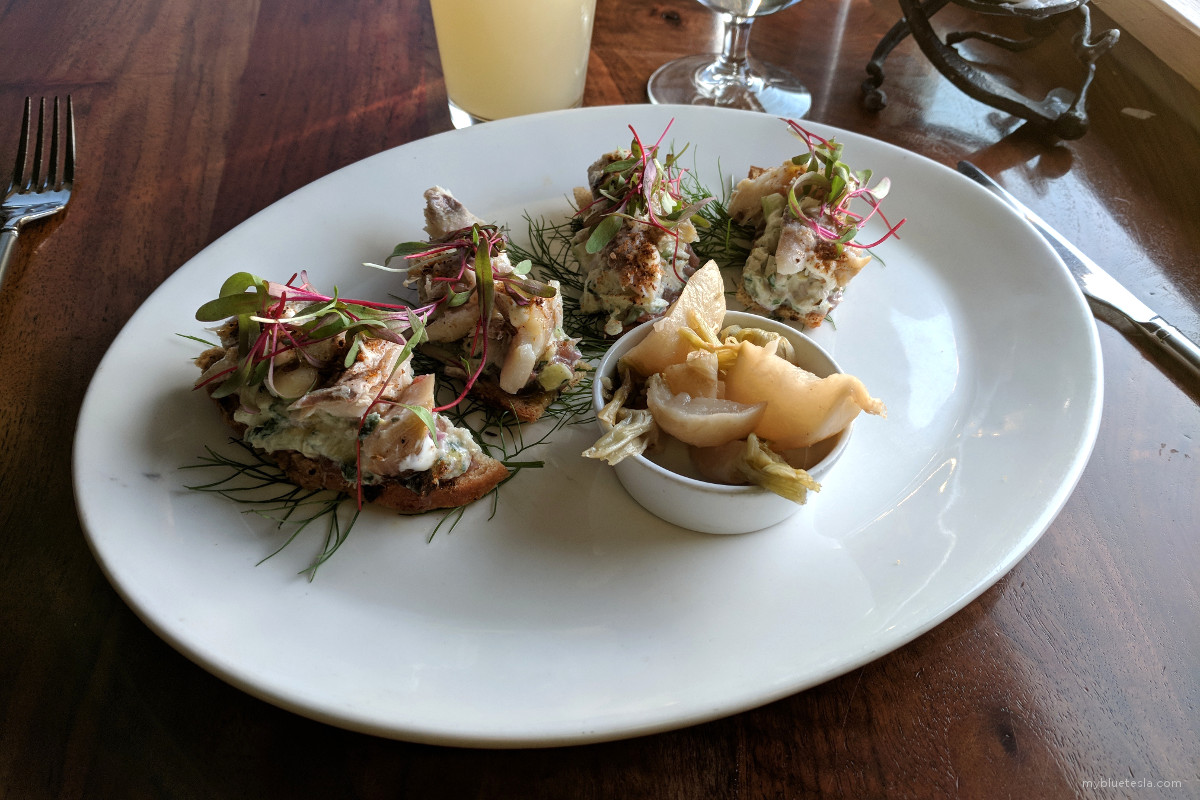 Spring vegetable gnocchi (Trillium Cafe):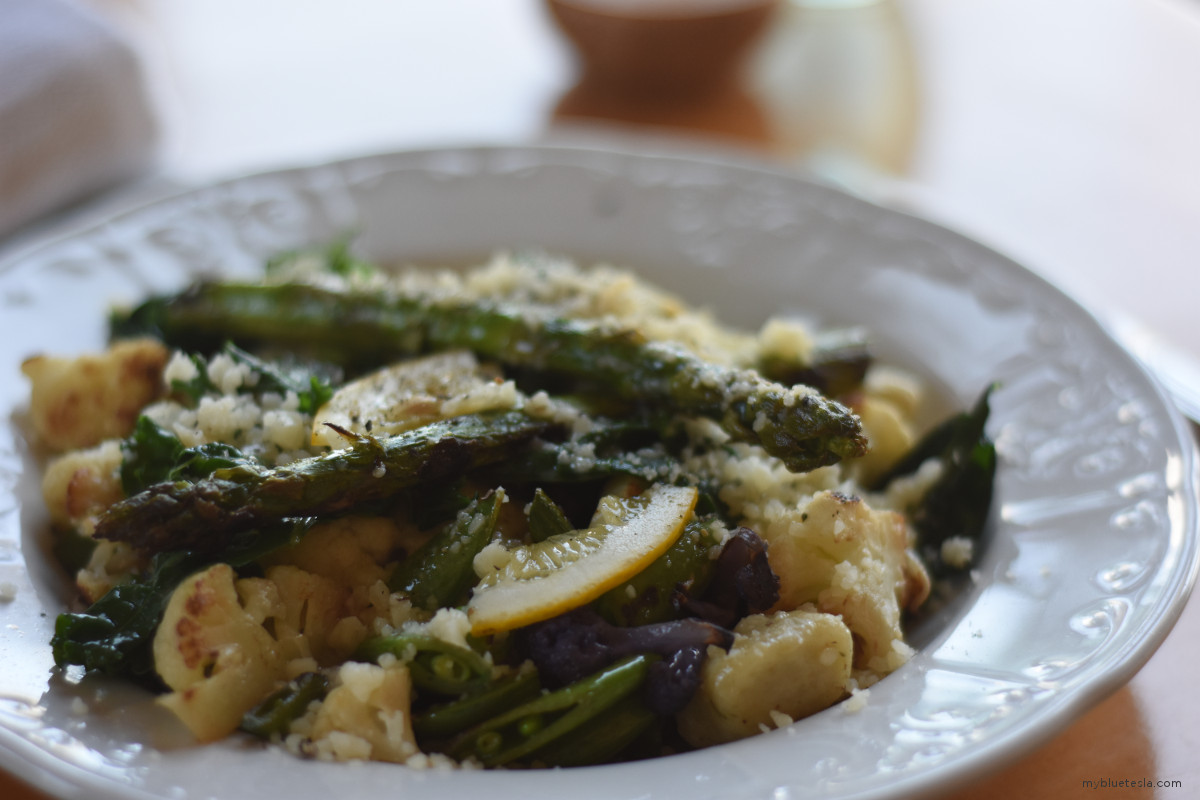 Luna Trattoria, located next to Café Beaujolais (somewhat hidden down a walkway):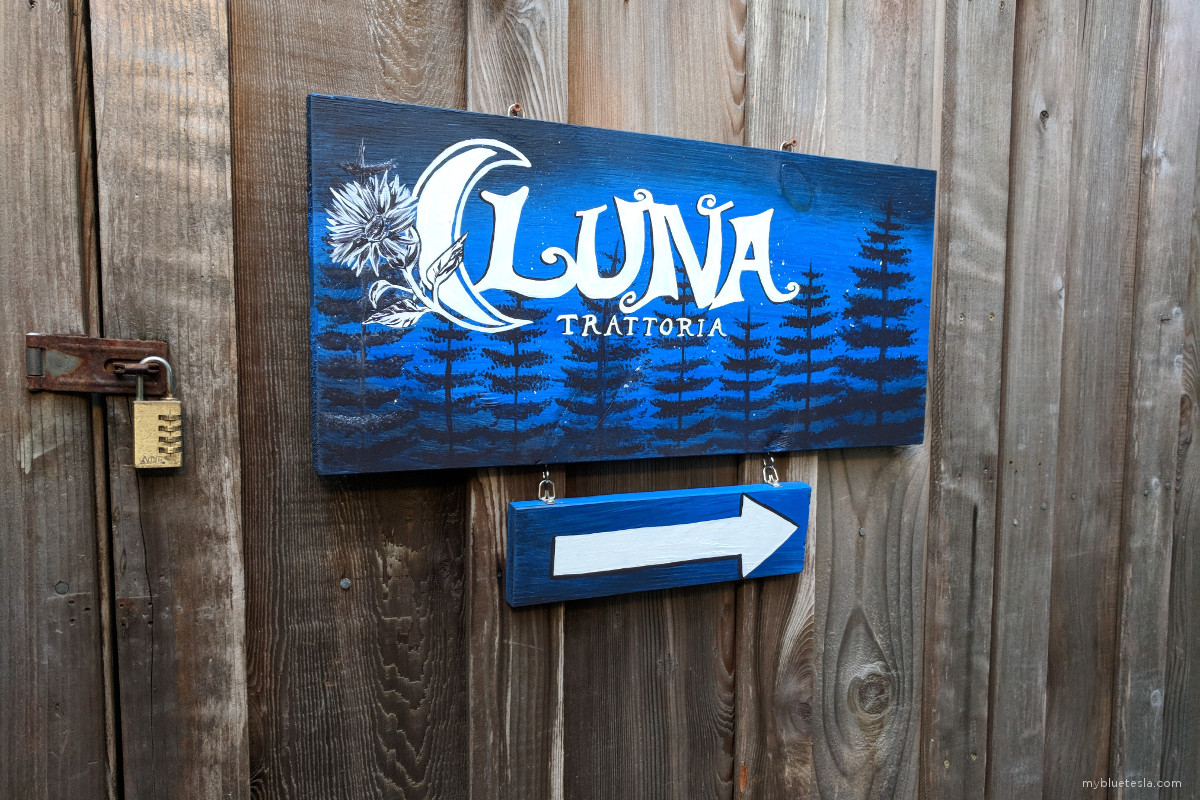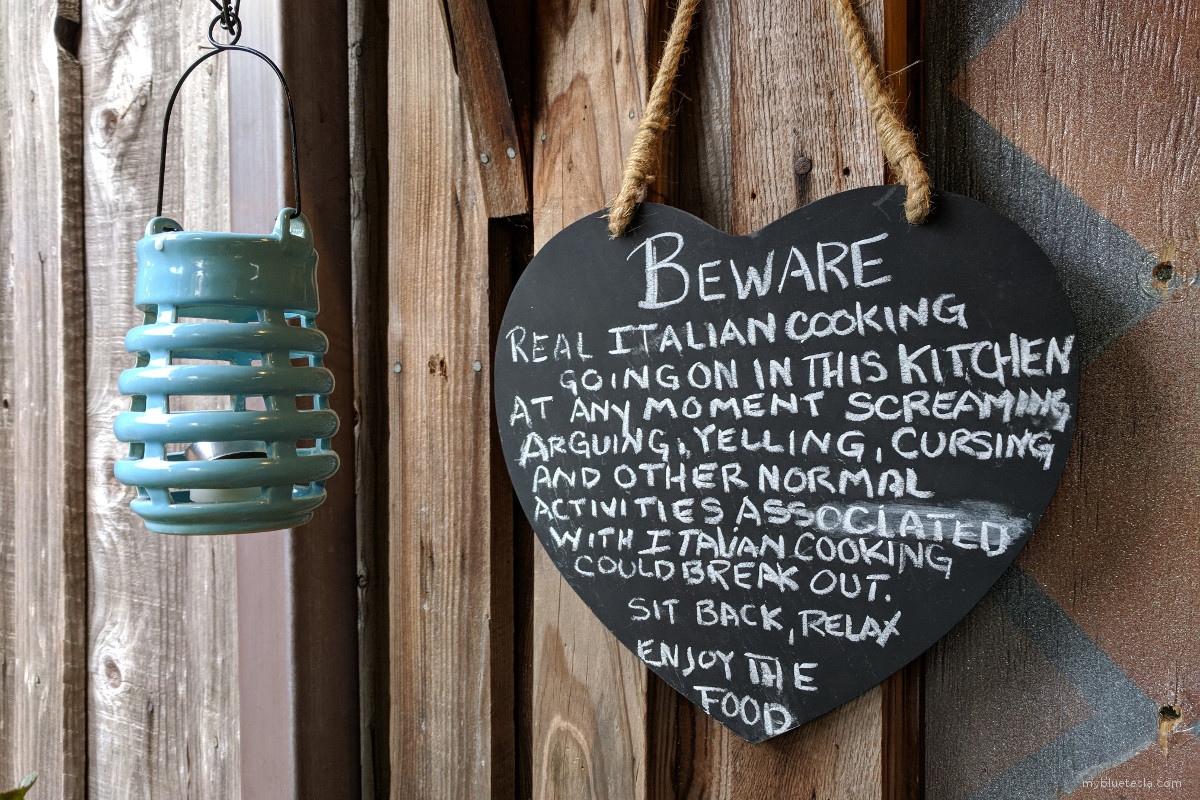 Note that in some areas, particularly in Little River just south of Mendocino, your Internet-of-Things Tesla may momentarily become a disconnected node on the network. LTE signals tends to be somewhat inconsistent along the coast. This is virtually unheard of in the highly-connected Bay Area.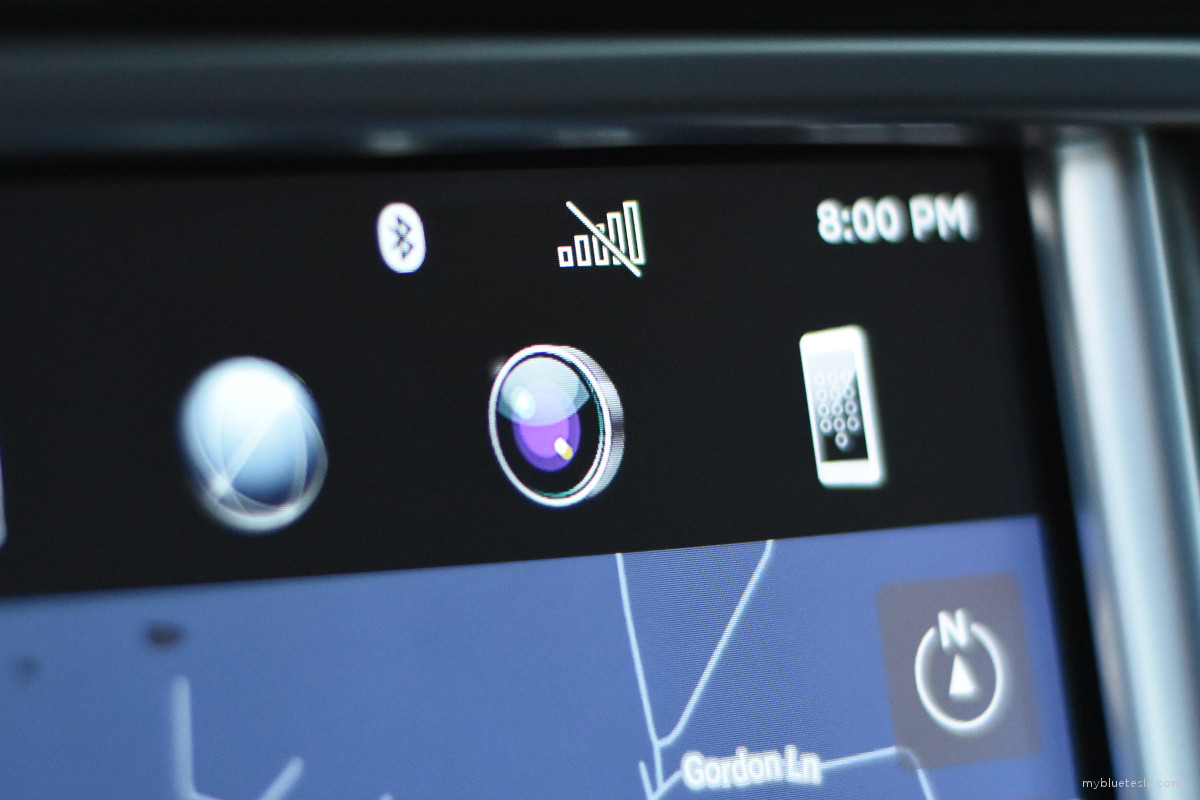 For the last couple of decades, I generally have not availed myself to road trips or getaways in general due to the nature of a demanding career, but the idea of Tesla destination charging has encouraged me to venture out and start adding some miles to the odometer. I'm currently around 82k and assuming Big Blue holds up, I have every intention of adding a lot more over the coming years.
I should mention that on the drive back to the Bay Area that SR 128 was just as equally a pleasure to carve through as it was on my way into Mendocino.