I bought new tools to save money on wheel changes. Yeah, that's it.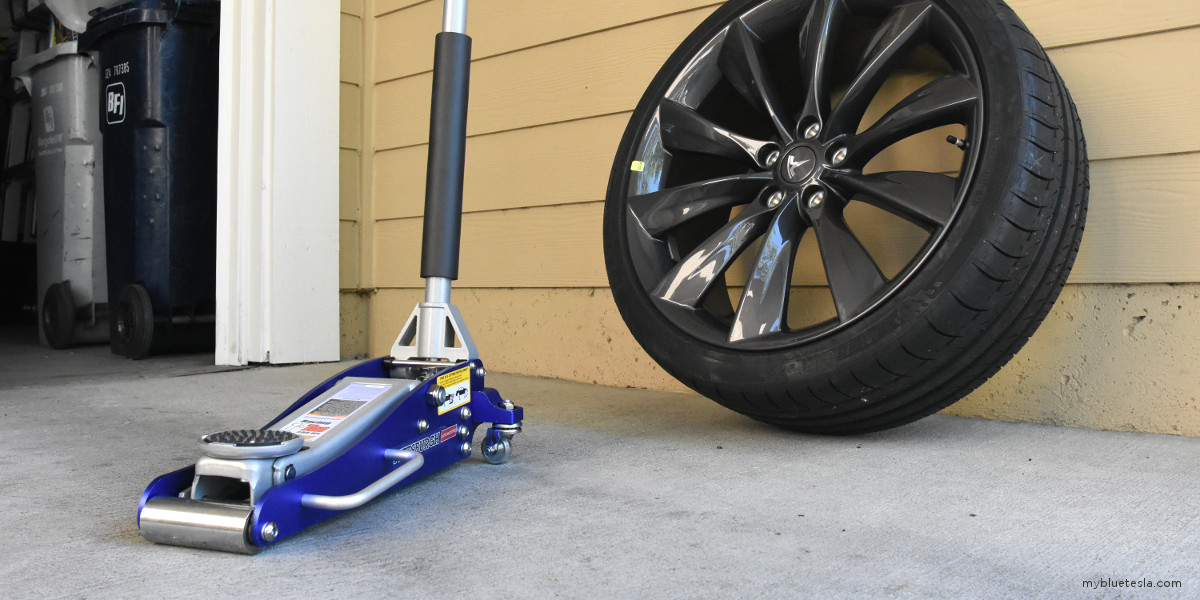 Now that I have my Turbines wrapped in Michelin performance tires, I need tools to mount them. Sure, I could have either the Service Center, Mobile Service, or the tire shop down the street do the work for me ... but where's the fun in that? The floor jack for my old car isn't going to cut it so I added some new gear to the garage arsenal. I'm used to driving all-seasons throughout the year so this will be a new routine for me.
While I don't plan to perform the swap for another month when I return from another short road trip, my current plan of attack is to 1) clean-up/protect the wheels, 2) apply Würth SBS Brake Treatment to the rotor hats and remove the rusted look, 3) mount the new tires. For this project I purchased the following:
- Pittsburgh (Harbor Freight) 1.5-ton aluminum floor jack
- Murphy's Law jack pad lift point adapter for Model S
- DeWALT DCF880B 1/2" drive Impact wrench
- Performance Tool 1/2" drive 21mm thin wall socket
- TEKTON 1/2" drive breaker bar
- TEKTON 24335 1/2" drive torque wrench
- Würth SBS Brake Treatment
- Tesla lug nuts and black lug nut caps

For the wheel coating prep:
- Optimum Gloss Coat
- Optimum Paint Prep (isopropyl alcohol would also work)
- Optimum Power Clean (any automotive all-purpose cleaner would also work)
- Optimum FerreX (CarPro Iron-X would also work)

I also have an old Harbor Freight torque wrench sitting in the toolbox but I've carelessly left it stored set at 129 ft-lb for a long time which likely affects spring accuracy so I decided to play it safe and get a new one.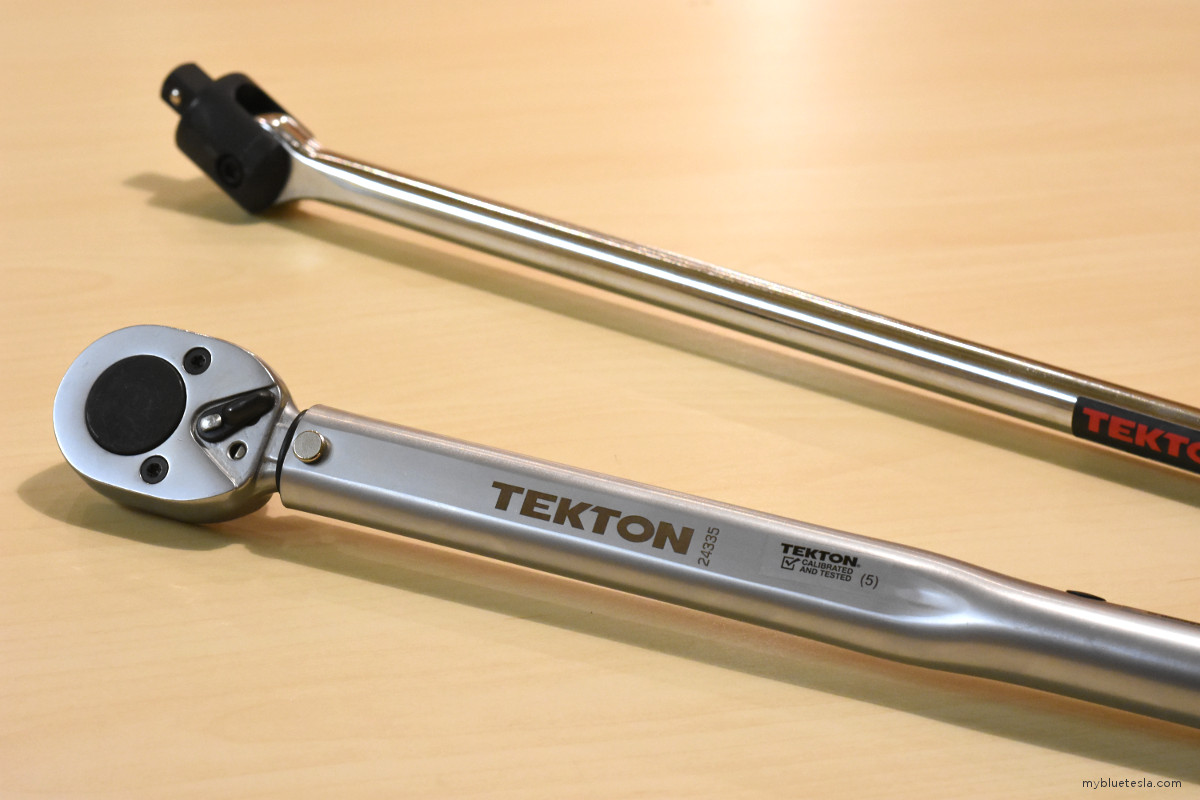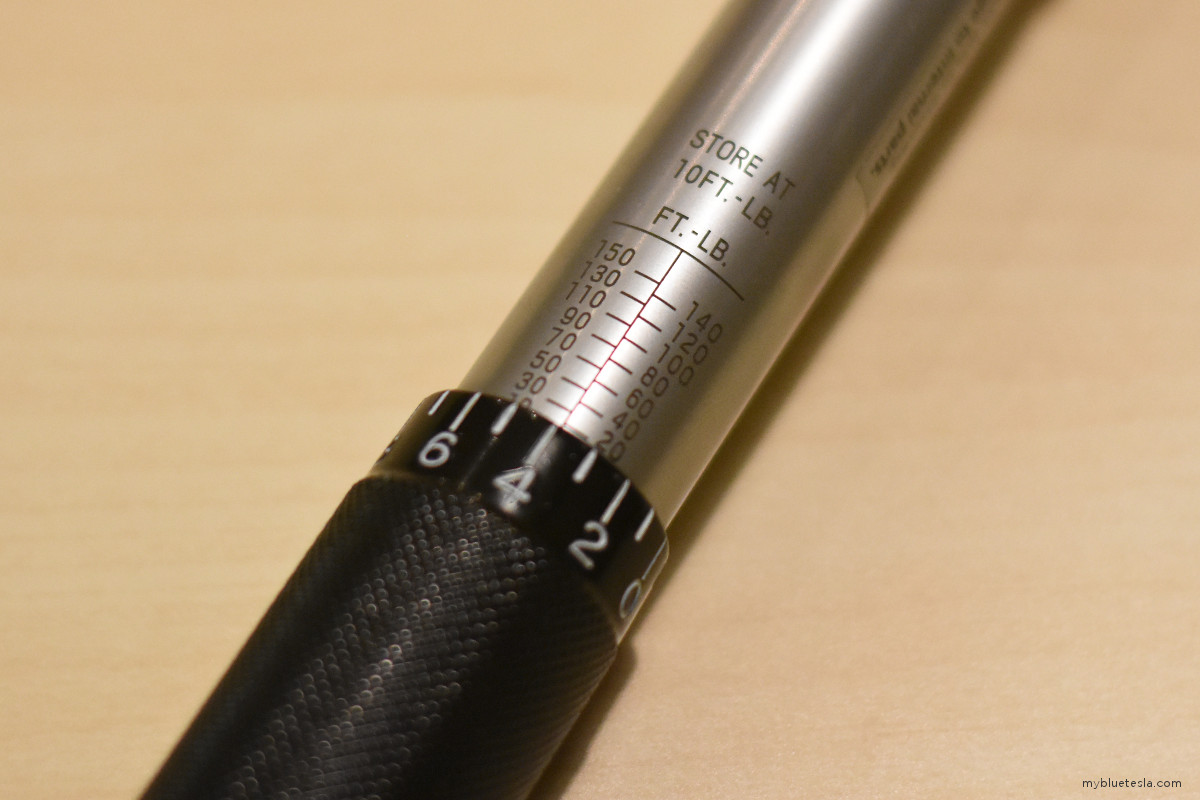 The jack pad lift point adapter is a unique product (with separate versions for Model S, X, and 3) and I came across these while browsing the Tesla Motors Club forum. I ordered it Sunday, postal mail delivered by Wednesday. From Texas, my state of birth.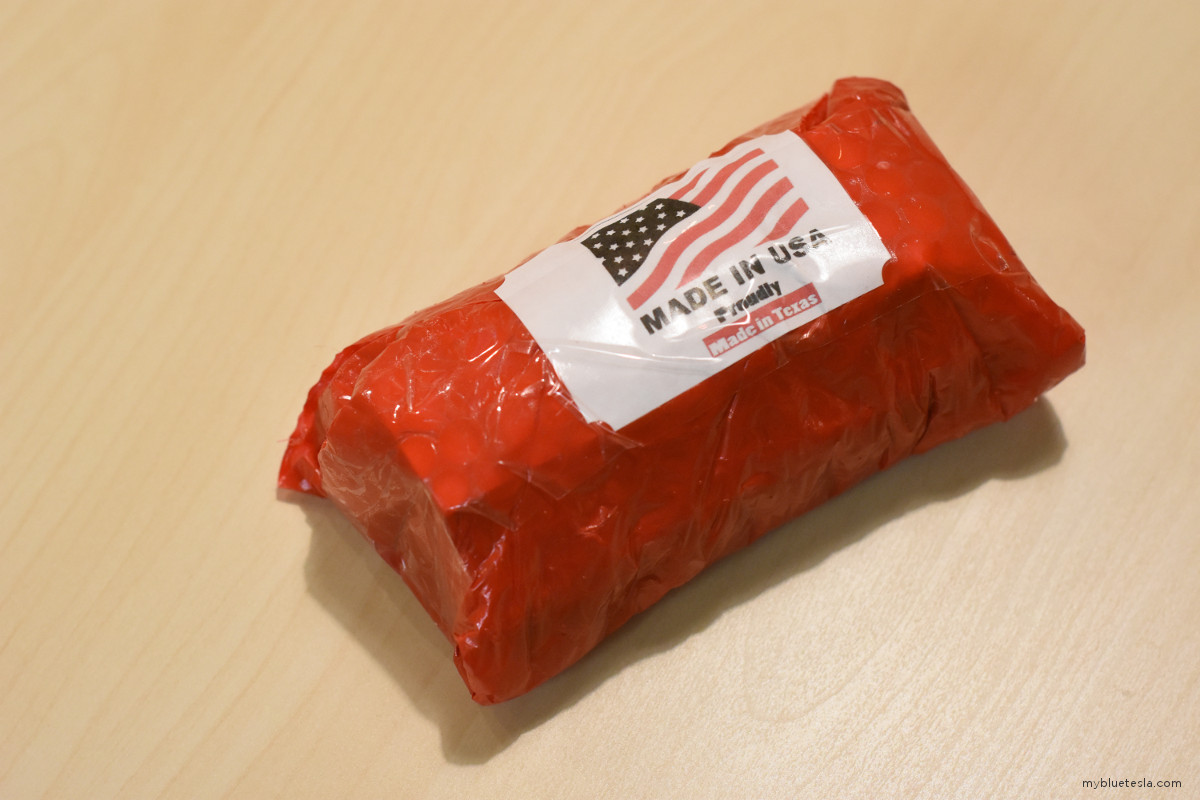 Private messaging the vendor through the forum resulted in extremely fast responses to my questions - within minutes. Now that's customer service!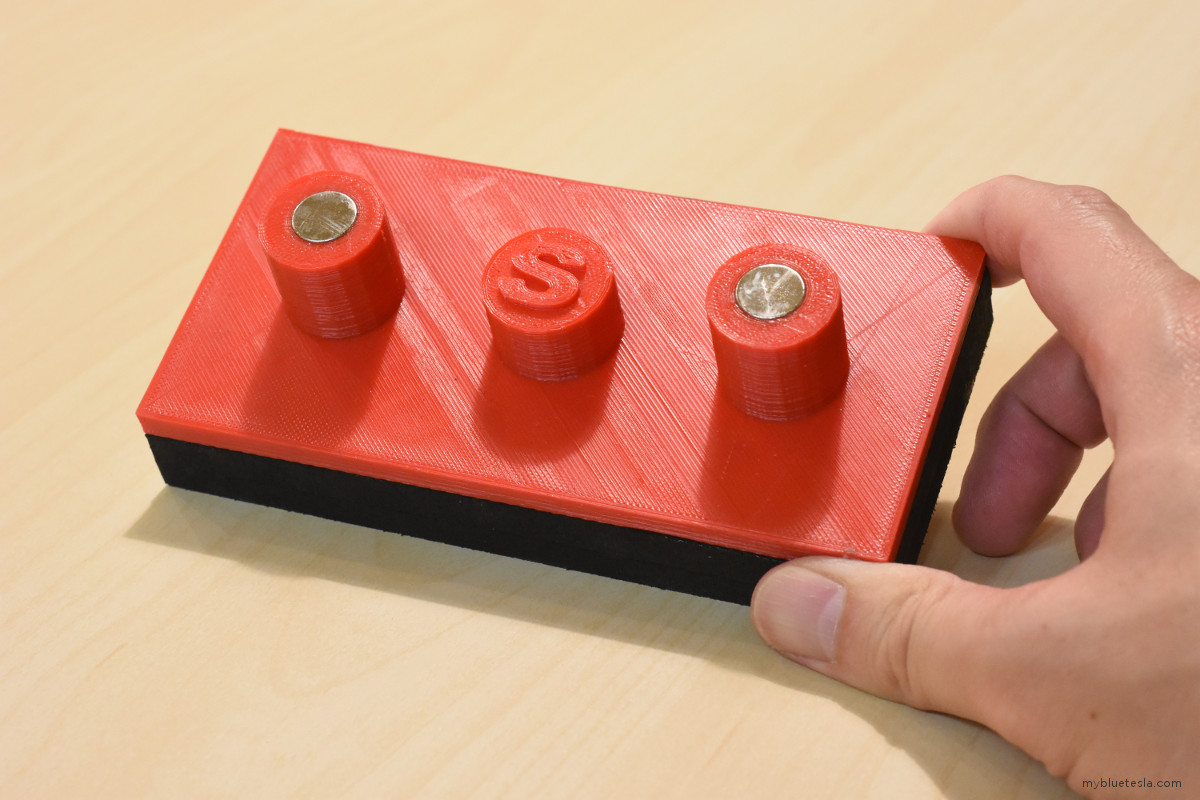 While there's no requirement for an impact wrench, I've never owned one. Therefore ... I need one.
I mean something has to fit into that socket after all.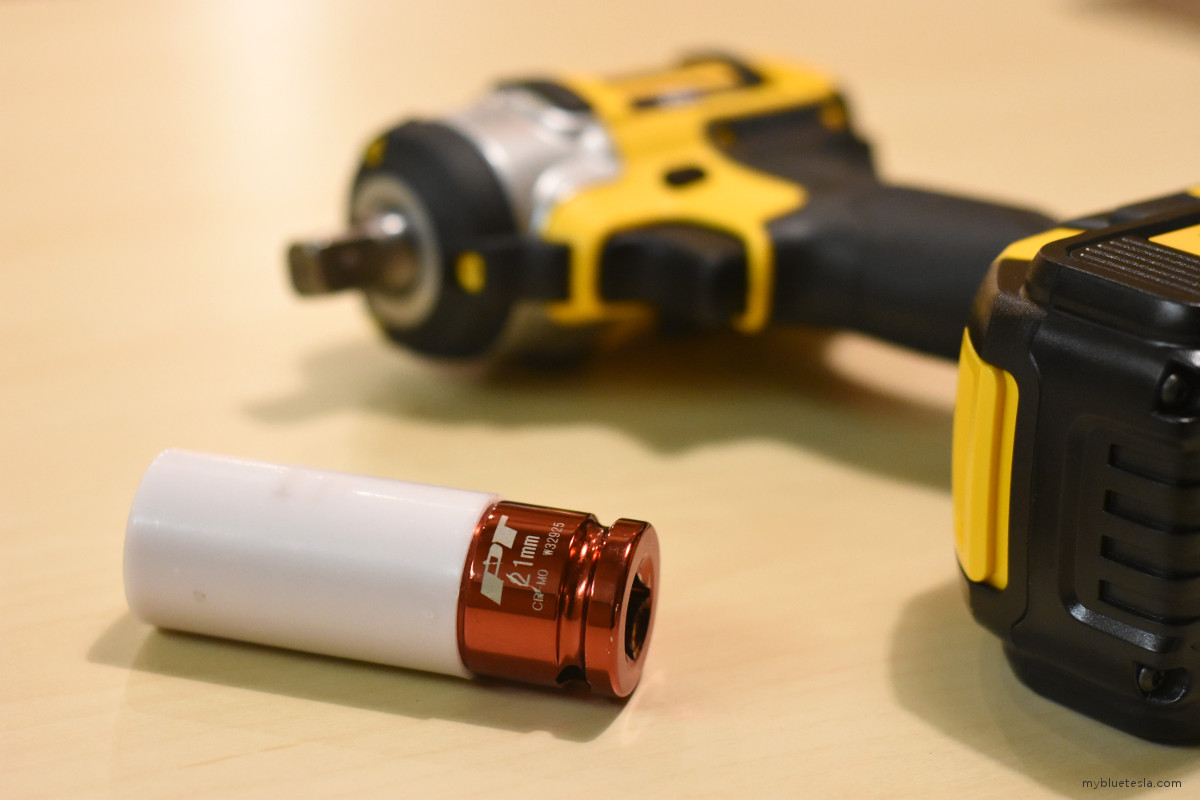 To complete the look of the new wheels, I need those dark lug nut caps. I swung by the Fremont Service Center and it turns out there are two height variants - short and tall. In addition, the original chrome-plated lug nuts that Tesla used to provide are being replaced by more generic versions which are apparently more resistant to wear/rounding.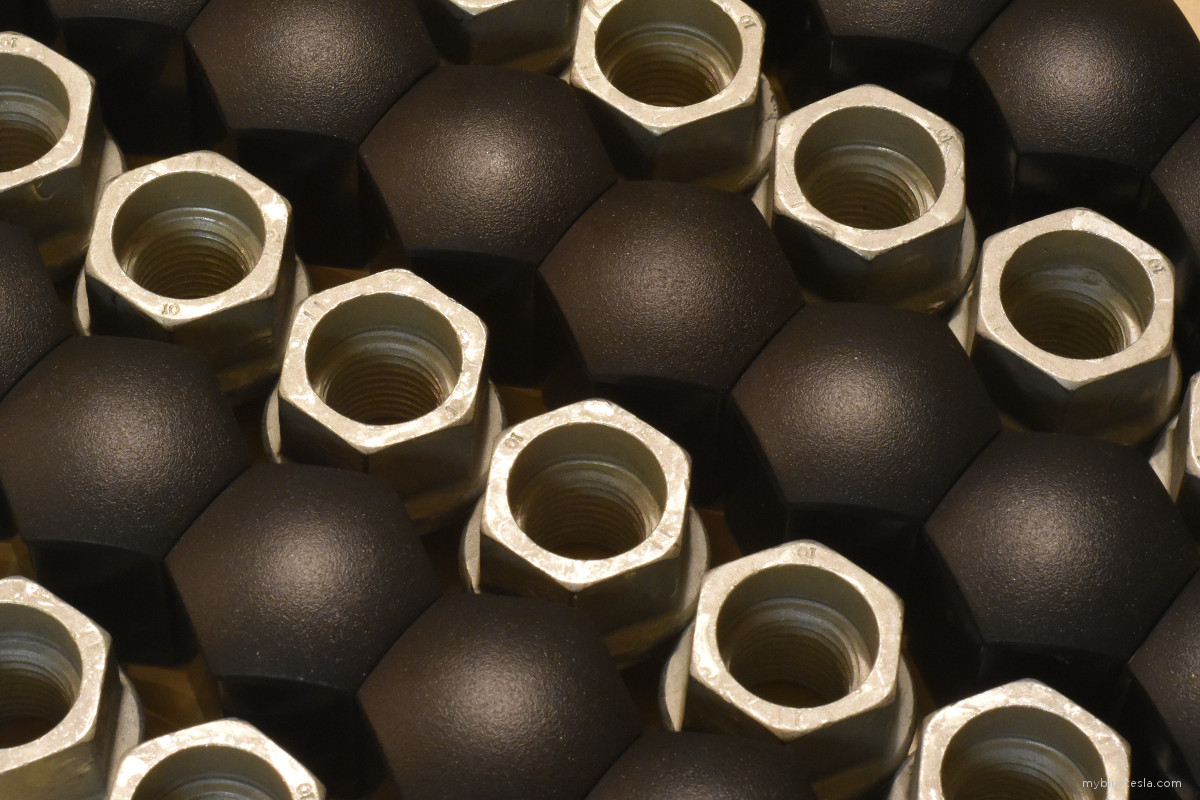 If I were to continue using the original lug nuts then I'd get the short caps, but I decided to replace my entire lug nut set with the newer ones and get the tall caps. These were $1 each.

Before mounting the new wheels, I'll have to prep them so they're much more resistent to brake dust and other road grime. Compared to the silver Turbines, the gray ones do not look very presentable when covered with brake dust. I prefer a paint coating as a solution, although in a pinch a decent sealant would do. Waxes just don't last as long. Since I don't detail cars for a living (and therefore not a licensed Optimum Opti-Coat installer), the consumer-grade Gloss Coat will do.
I'm not a fan of cleaning wheels during maintenance washes (aside from blasting them with water) so the more protection is on the surface from the start, the easier life will be down the line. This will involve using something like Optimum Ferrex or Iron-X to remove any existing ferrous oxide particles from the surface, a basic wash using an all-purpose cleaner, and then ensuring a squeaky-clean wheel surface using Optimum Paint Prep so Gloss Coat will bond with maximum lifetime and effectiveness (advertised as approximately 2 years).
There's a lot happening in my personal life over the next month so I won't be able to enjoy my new Turbines for a while, but at least I'm ready to do the work. Plus the floor jack will allow me access to the wheel well for some additional detailing work that I couldn't do before.