Why travel to Mars when a Class M planet is down the street?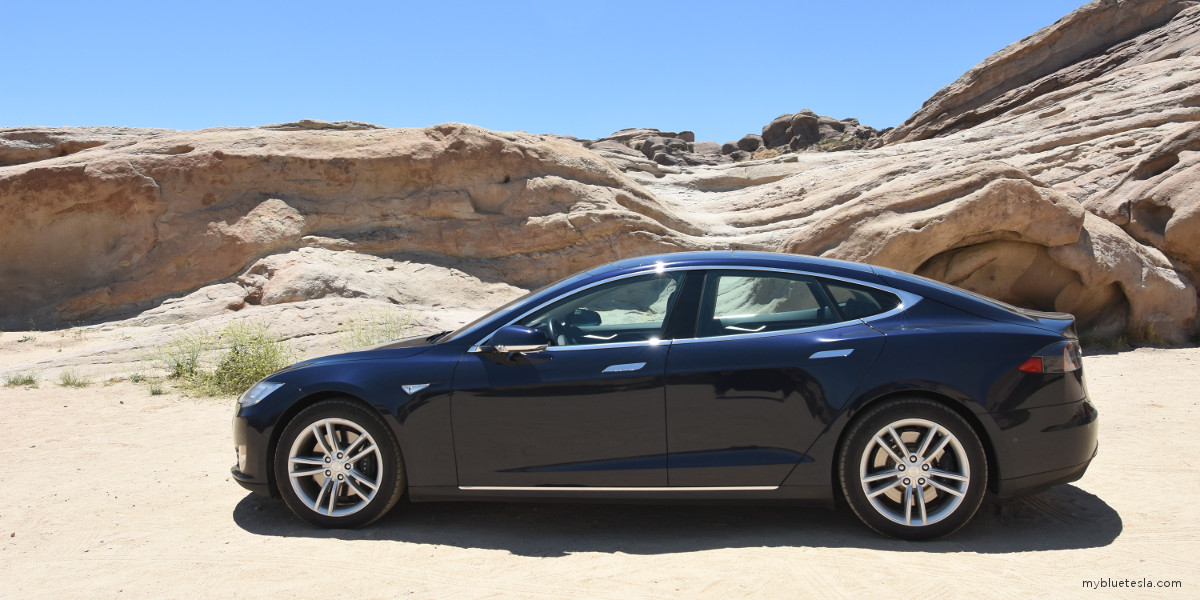 On my return trip from visiting Joshua Tree, I stopped by the Vasquez Rocks about half an hour from Santa Clarita (north of Los Angeles). En route from Palm Springs I decided to try a new Supercharger at Cabazon right next to the Desert Hills Premium Outlets. There are 16 stalls here and about a third of them were occupied when I arrived. I briefly chatted with a Model 3 owner from Houston who mentioned that in her hometown many of her neighbors have stopped buying the traditional European auto brands and have moved onto Teslas. I wonder if the Jaguar I-PACE or Porsche Taycan will reverse that trend in the near future.
After taking off from Cabazon, I let the navigation system guide me. If experience has taught me anything it's that the (apparently most efficient) route to your destination may lead you through areas which you likely would never have traveled if you had chosen the path. In this case I ended up driving through a number of small towns and roads that are reminiscent of what I've seen in movies. Some of these roads aren't well-paved. I eventually drove through Palmdale and then back onto the Highway 14 until I exited Escondido Canyon Road.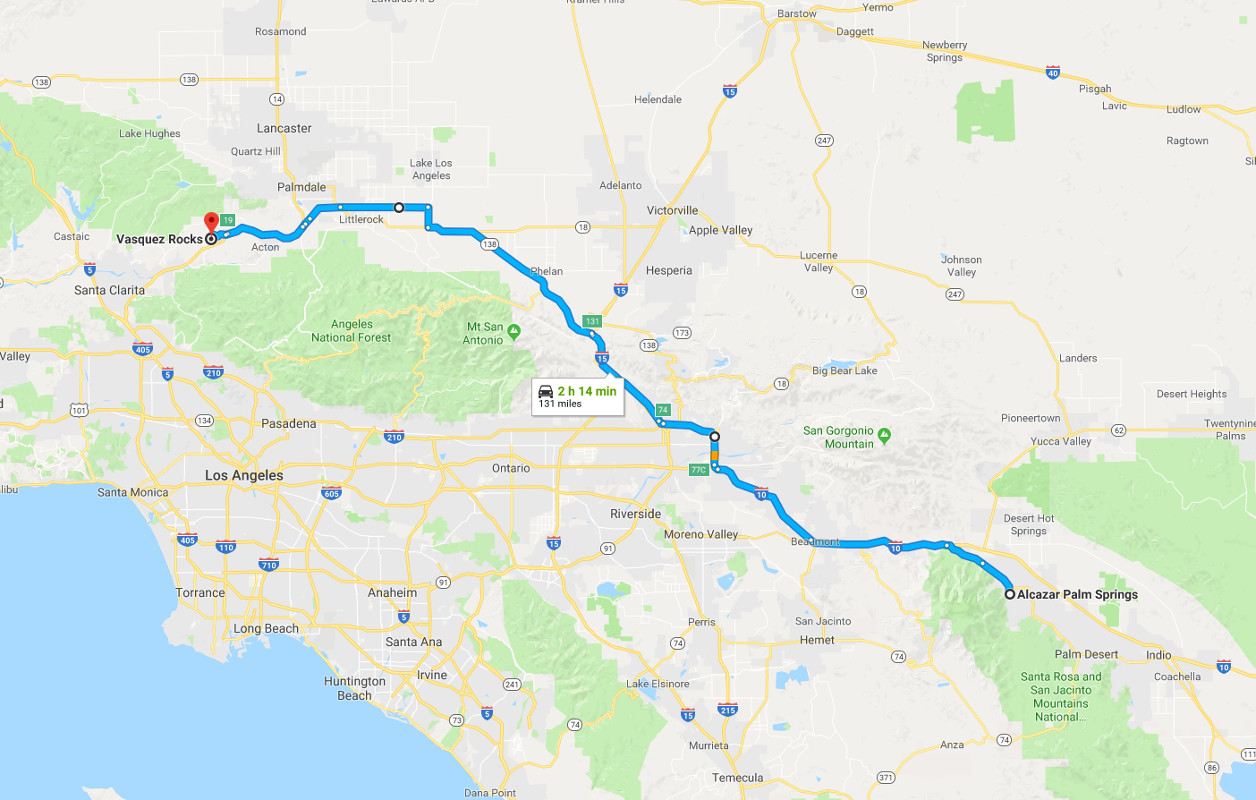 The Vasquez Rocks is a special place for me since I grew up watching Star Trek episodes as a kid. The park was the filming site for several Original Series episodes such as Arena, Shore Leave, and Friday's Child that I've watched many times over. To see it in person brings back a lot of fond memories, so if you're looking at it from my perspective then being at the Vasquez Rocks means you're either on Vulcan, Capella IV, some planet in the Omicron Delta region, or some random planet chosen by the Metrons.
I ended up parking right here: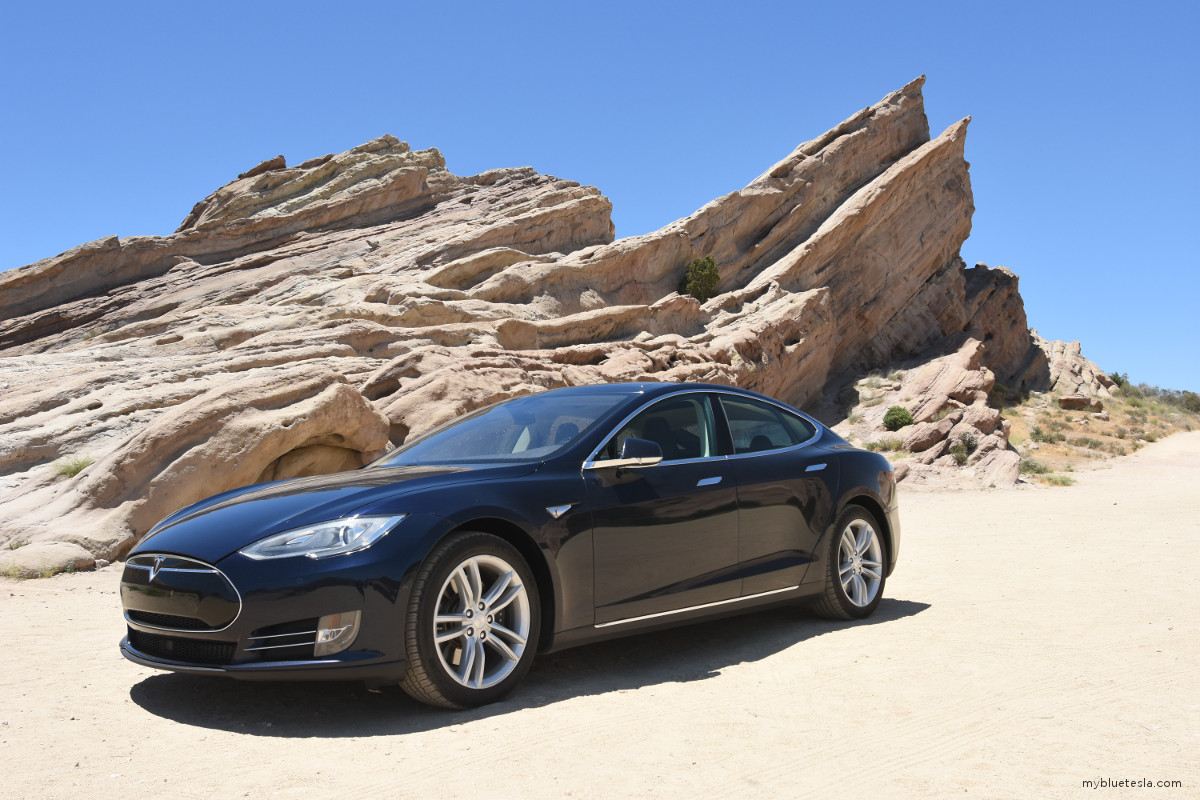 which turns out to be the same spot where Captain Kirk faced off against the Gorn captain in Arena. Behold the most epic galactic Kung-fu representing the best that Starfleet training apparently has to offer:
Climbing up the rocks is also quite the small adventure, although I recommend passing your Starfleet physical before making the short climb.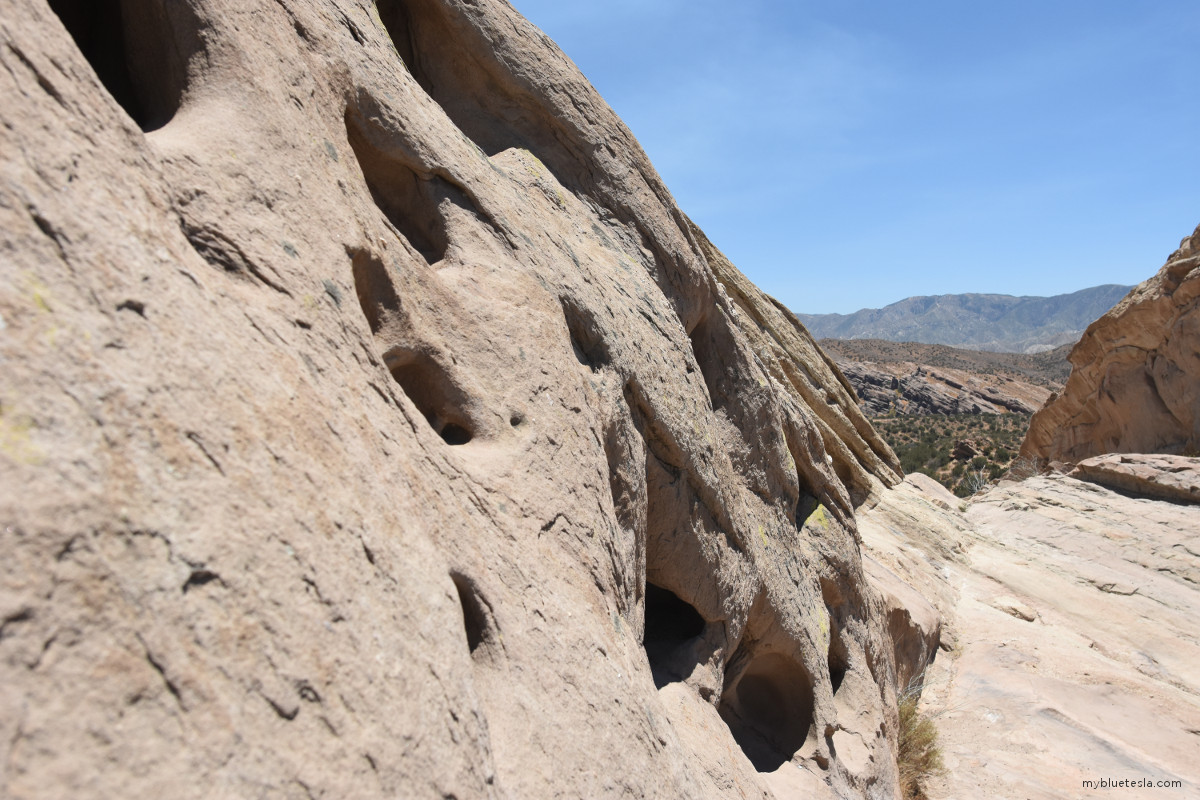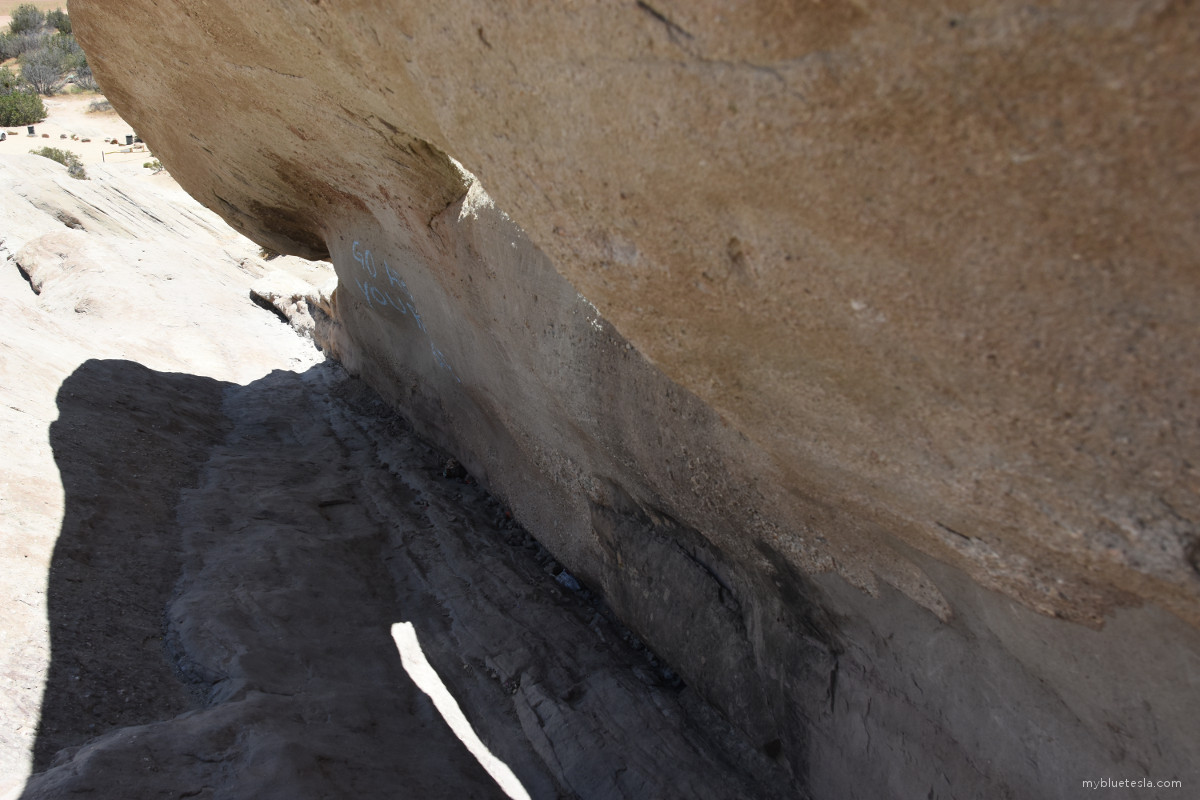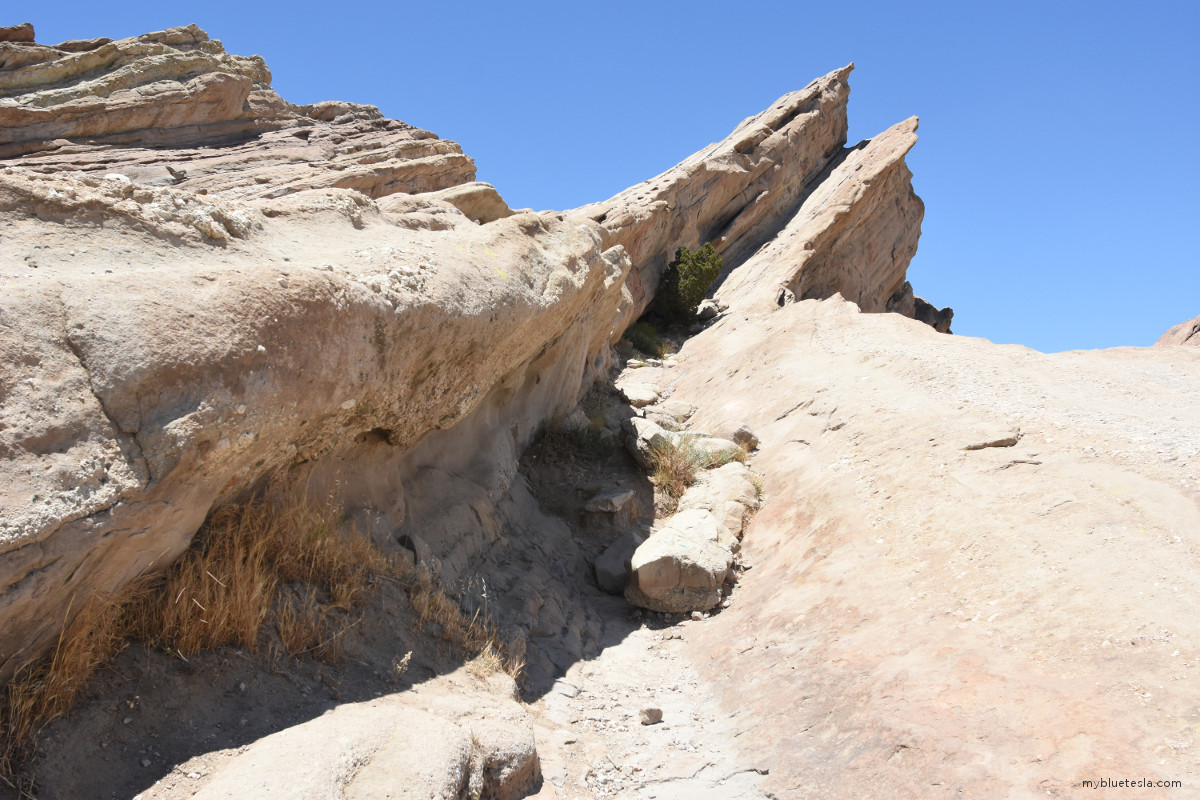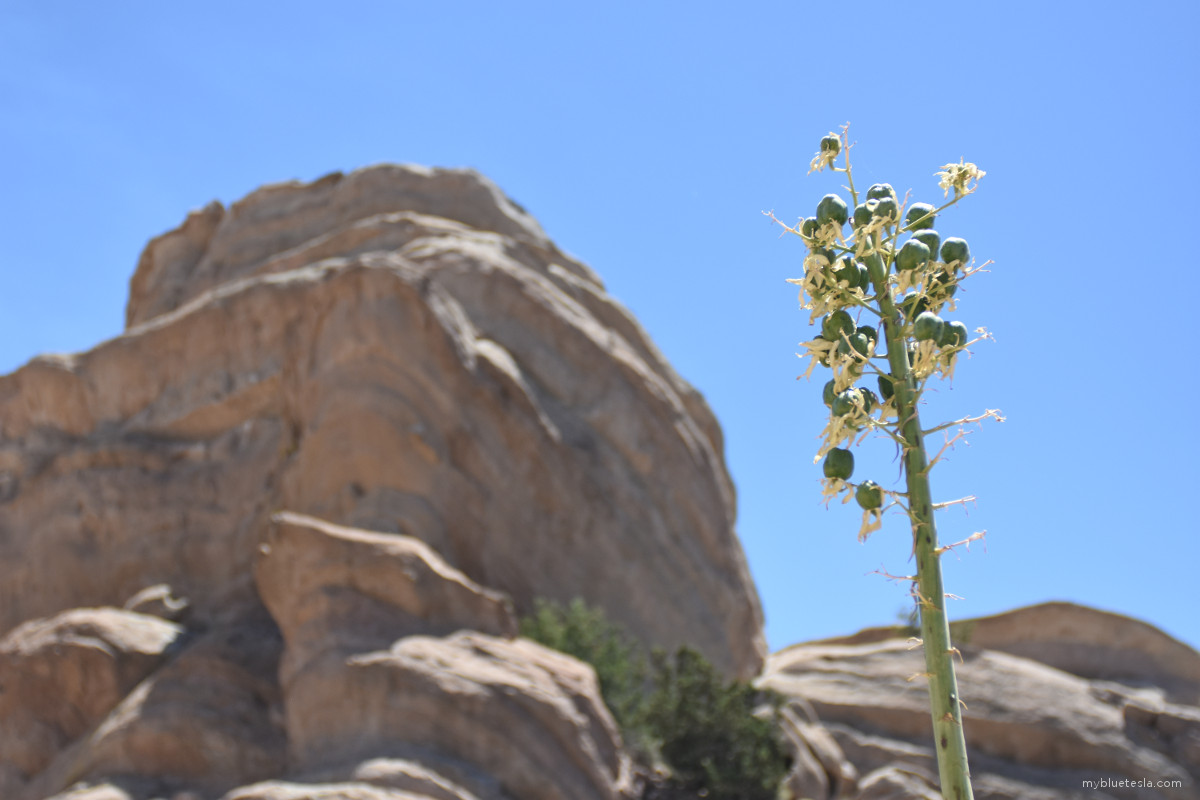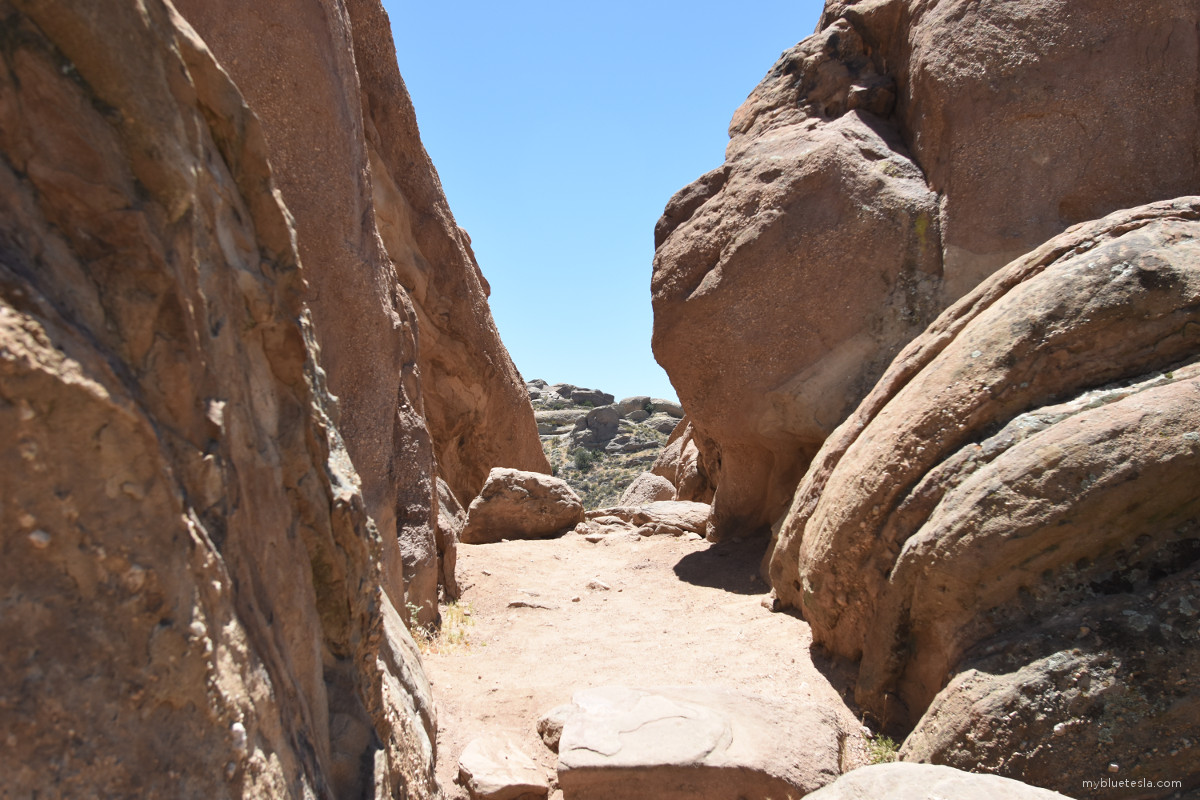 Even on Vulcan/Capella IV/etc. you can't land your Galileo Seven just anywhere: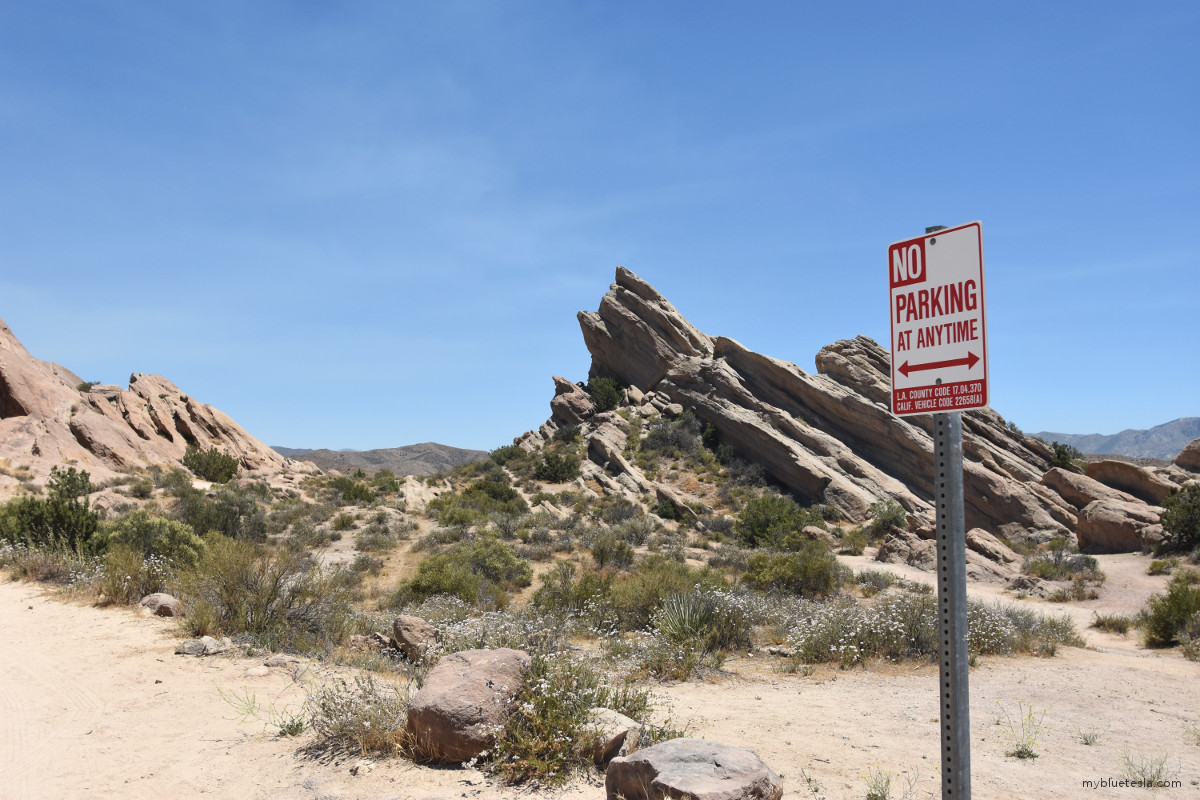 Given the triple-digit heat, I only spent an hour here as I didn't want to delay my drive back home too much. I put on a lot of miles in the past few days and Autopilot has been less "driver assistance" and more "driver hassle." After leaving the Vasquez Rocks, I stopped by the Santa Clarita Supercharger so I could bypass the Tejon Ranch and Bakersfield Superchargers. 24 stalls awaits in the Bridgeport Marketplace parking lot.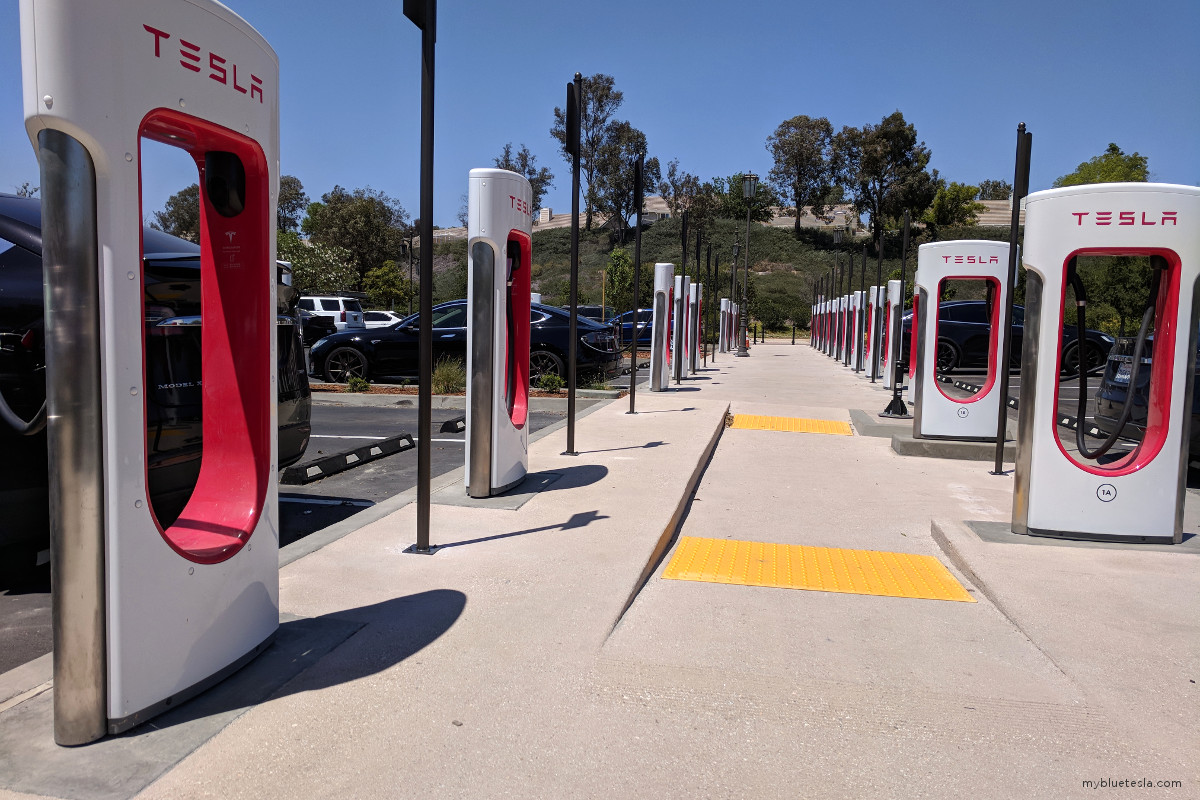 After a solid lunch at Rustic Burger, I was on my way to Kettleman City, then to Gilroy, and finally back home to Fremont around 9:00pm. All this after leaving Palm Springs around 10:00am.
For longer distances, the Supercharging rest stops add extra hours on the road. While the charge-ups are free, you're really paying for it with your time unless you had to eat/use the restroom anyway. However, I still wouldn't trade it for the old-fashioned experience of fueling up at gas stations and dealing with engine vibrations/noise and stumbling through gear changes which makes the road trip cumbersome.