When warranty work drives to you. How come no one else does this?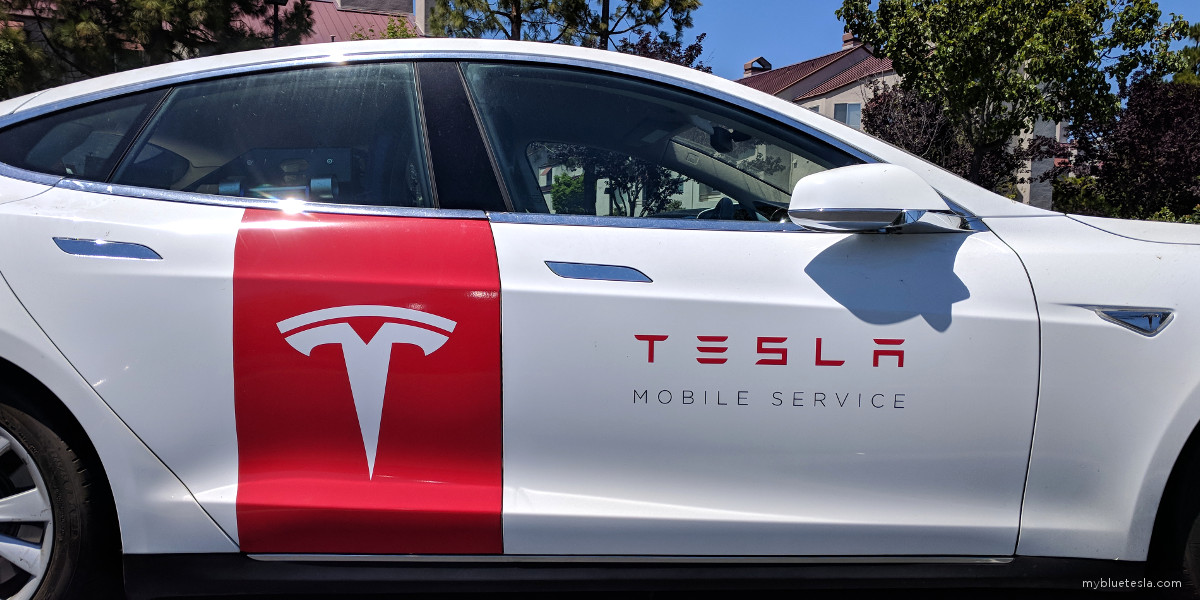 Several months ago Tesla announced a recall regarding an issue with power steering bolts. It's not a problem that needed immediate attention but I figured the next time I was in for service I'd have it done. Until today, I haven't bothered getting it addressed.
Last week I got a call from Tesla Service recommending that I bring my car in to get the work done. I mentioned the possibility of having their Mobile Service stop by my office and that was quickly scheduled. Today while I was in a meeting, I got a call from the Tesla Service technician telling me he was on his way. A while later I got a follow-up call notifying me that he had arrived and found my car in the parking lot.
I went outside and handed the technician my key, hoping that this wasn't someone impersonating Tesla Service and was about to drive away with the car off into the sunset. The Tesla Mobile Service markings on the car seemed legit, so I let him get to work while he popped the front trunk to get to the bolts. I headed back to my meeting.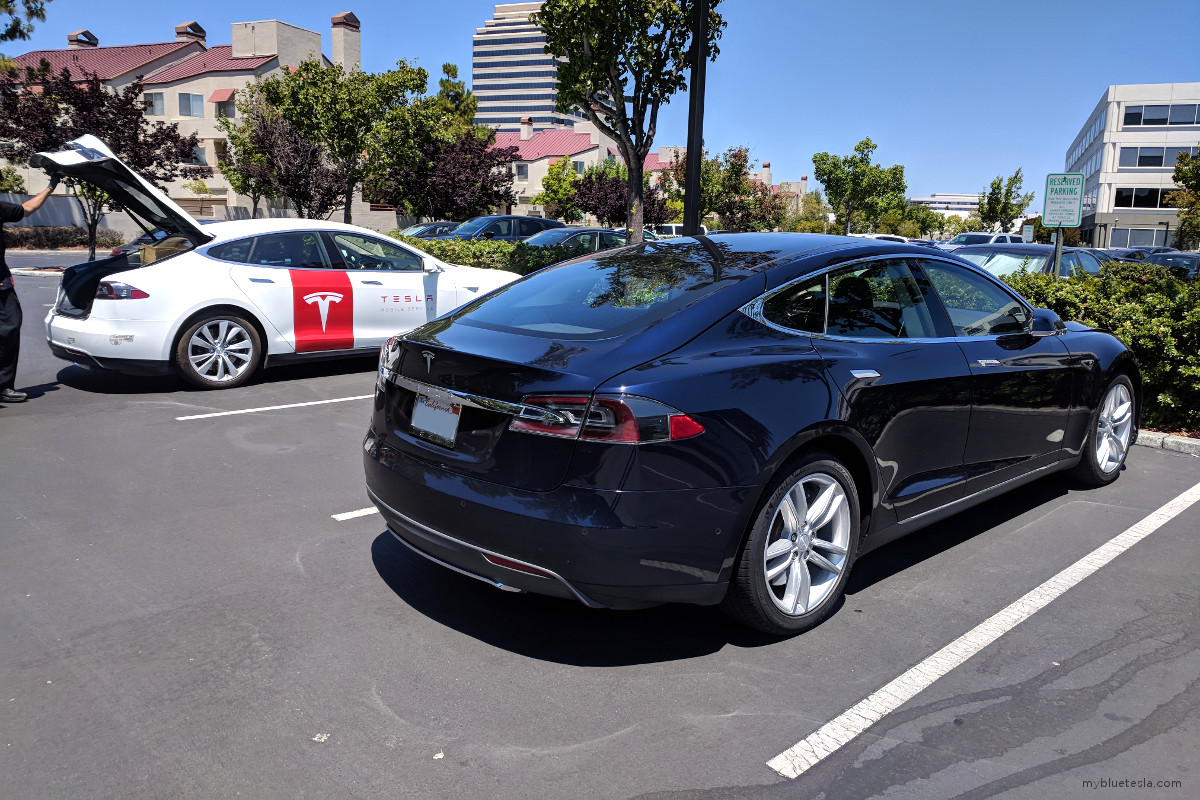 About 40 minutes later I got another call notifying me the work was done. I went back outside and collected my key after signing the paperwork. I chatted with him about a few things and asked some random questions before he took off to his next assignment.
This was the quickest and most convenient service work that I've ever had done on a car. Not having to drive to a service center or repair shop and then finding transportation to work makes owning a Tesla a more seamless experience than any other car I've owned. The technician was real pleasant and he seemed like someone who genuinely enjoyed his work. Not quite like the experience of seeing the jaded mechanic that I've become accustomed to over the years.
The white Model S used for the Mobile Service was an older generation S60 (I don't think it was Autopilot-capable). I was expecting to see one of the vans they use to haul around repair equipment, but in this case it was interesting to see another Model S pull up alongside mine.