Rain = Potholes = Bent Rims == That Sucks.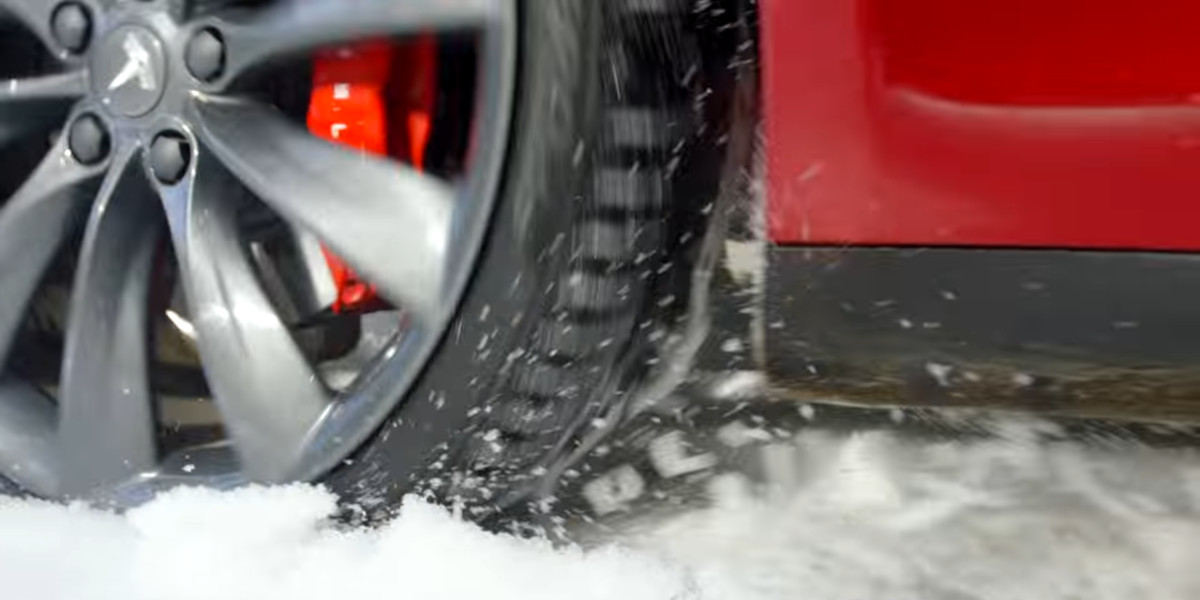 The San Francisco Bay Area region does not experience "real" weather that many places do. We don't get snow, heavy rains, or serious heat like other areas in the United States or the world. If we're in the mood for snowball fights, a trek to Lake Tahoe or Yosemite is required.
So while in theory I could possibly get away with running on these Turbines with the summer tires through the colder season, it's a safer bet to swap back to the stock 19" wheels with the Michelin Primacy rubber. Either that or get some winter tires for the larger wheel diameter. Besides, after running on the Turbines and the 35-series tires for a while now, I'm starting to miss the smoother/comfortable ride that I had before. The larger wheels and shorter sidewalls certainly allow for noticeably better handling but I don't drive enough like an idiot to justify it full-time.
In the previous year, the rains created new potholes on the local freeways which are sure to wreak havoc on the 21" wheels with less sidewall cushion. I've read many stories of those cast wheels getting bent or developing hairline cracks due to road surface irregularities. Additionally, if I ever want to use my snow chains for ski-country trips I'll be needing the non-sporty wheel/tire set anyway.
It's time to switch over to the practical solution before the wet weather arrives. But before I do, I decided to get the original 19" wheels sandblasted and powder coated to clean up all the curb rashes and gashes that I as an owner have to bear the responsibility for. Since I drive a Tesla, I'm required to be a sensitive, entitled snowflake and ensure that I drive around in the rain with pristine, unscratched rims which can magically refresh their beauty with a simple spritz of purified H2O, preferably coming from a bottle of Voss.
You may now cringe at the sight of first-world horror. I'm sure many of you will feeeeel the scrapes under your own skin.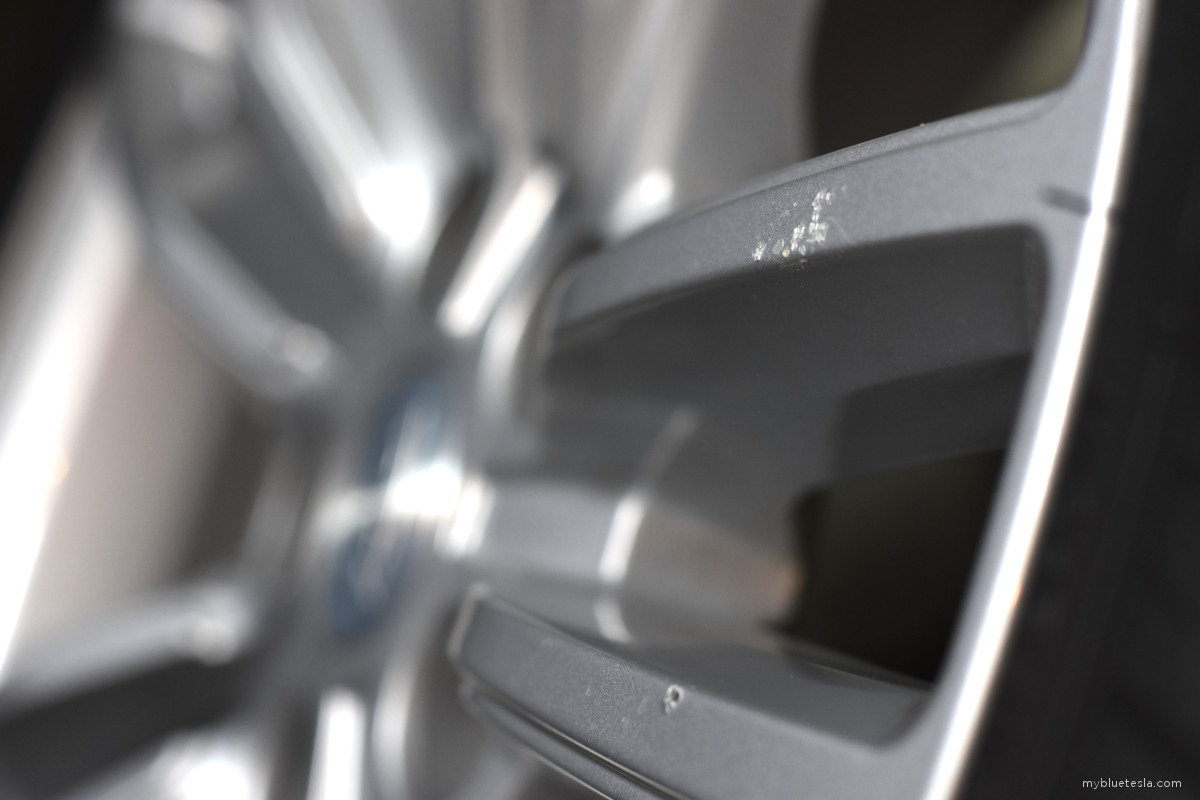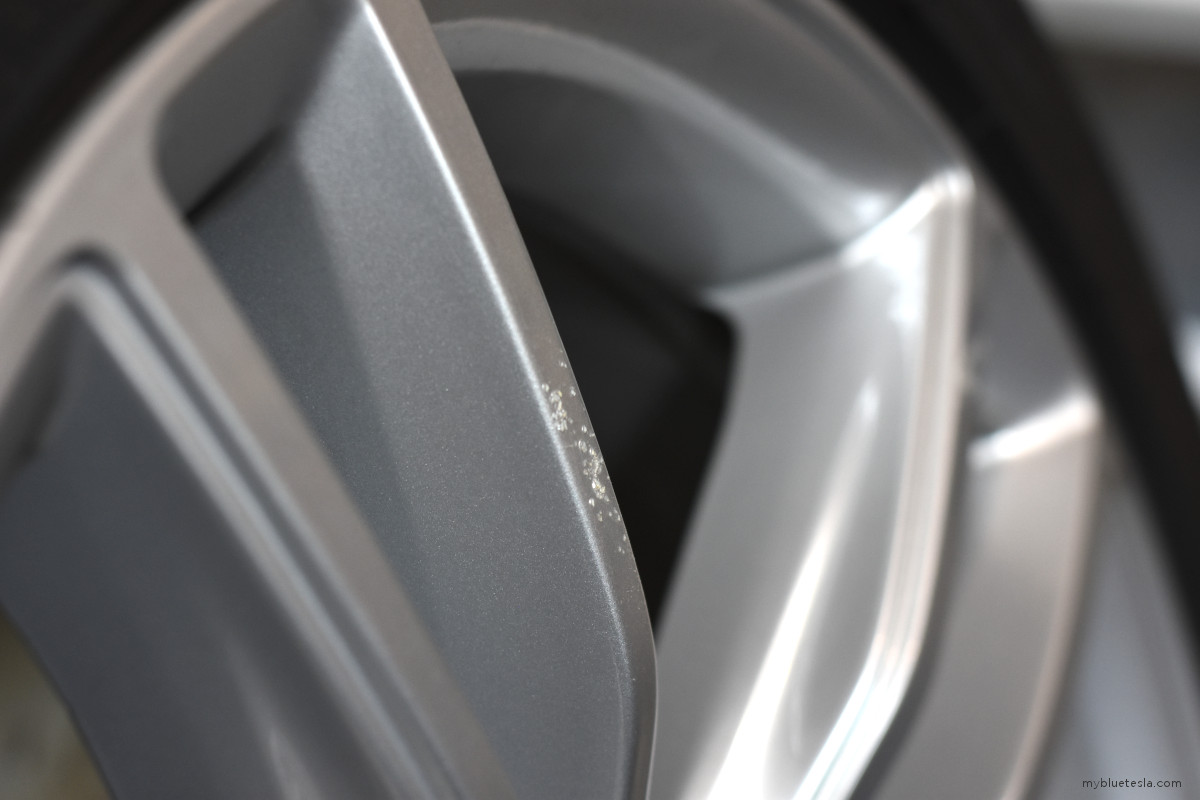 Dirty, dirty, dirty.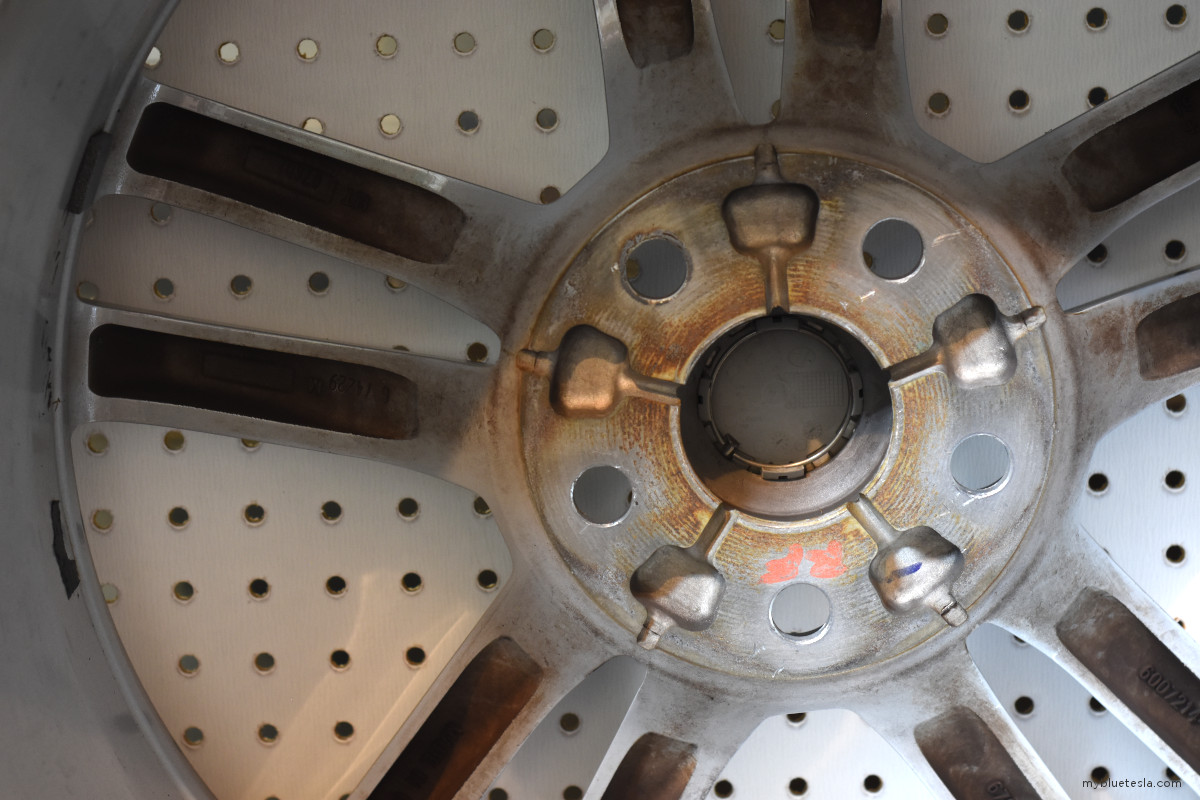 It's like having your brand-new white Nikes tainted by a mud streak from your front lawn. For shame.
Right across the way from the Tesla Fremont Factory is West Coast Wheel Repair. I found them via a Tesla forum thread as well as positive Yelp reviews so I decided to give them a shot. Their turnaround is about a day or two although I didn't do the pick-up until a week later due to a busy schedule.
Here's Bella, a good girl, lounging outside West Coast Wheel Repair and protecting Big Blue while I collect my rims.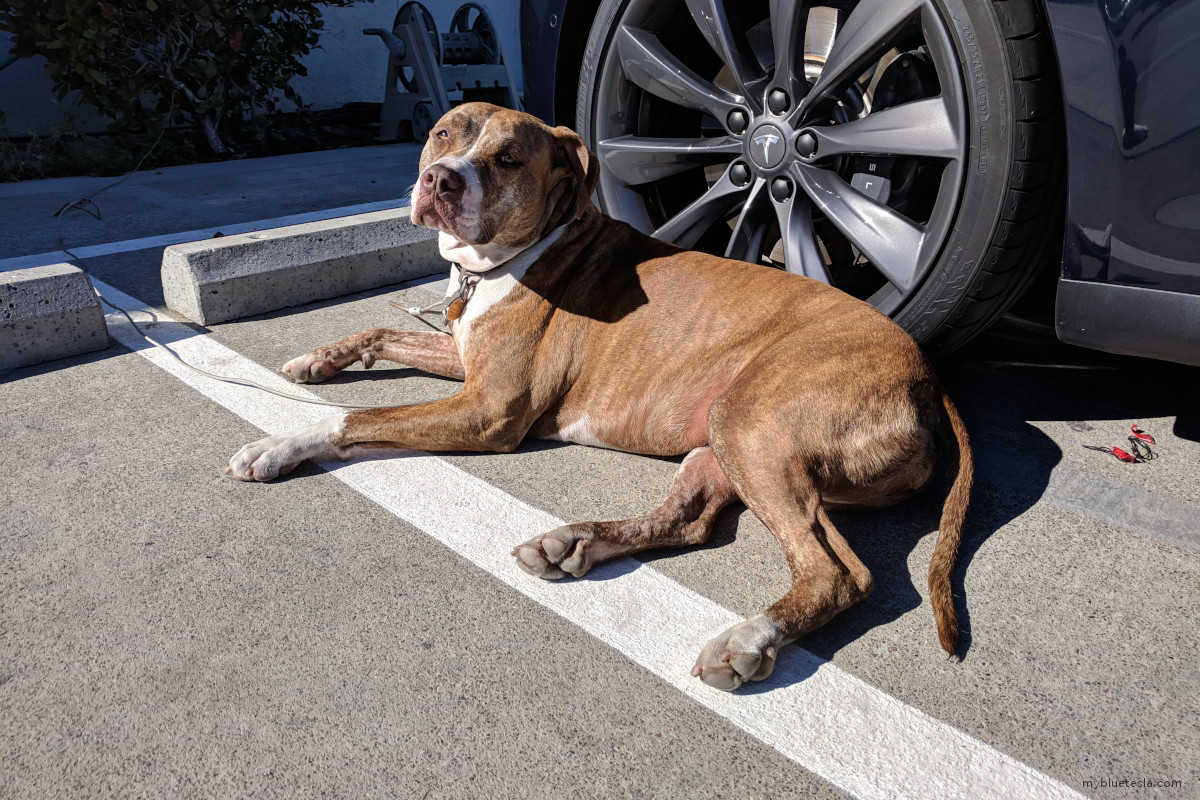 This is my first time getting wheels refinished. Hopefully I can keep these blemish-free for the foreseeable future.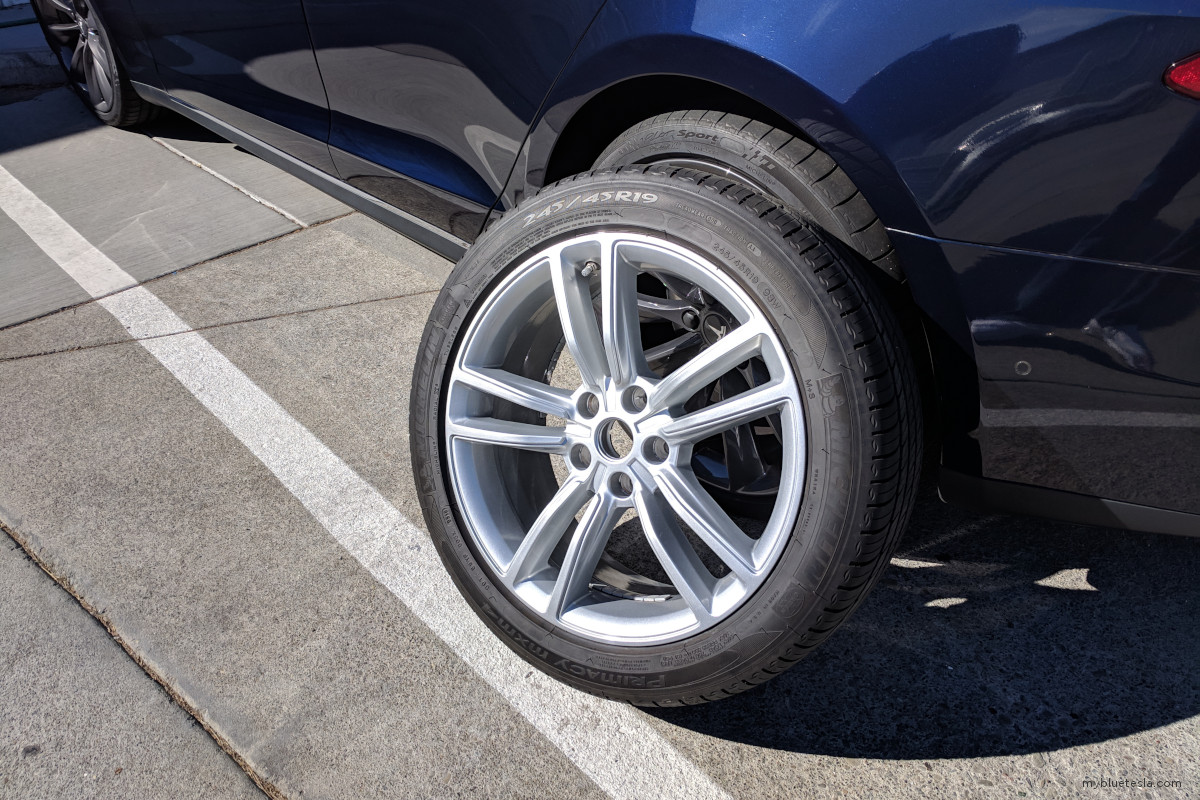 Excuse the lens flare, but perhaps it's appropriate given that these wheels have been resurrected from their previous state. I'm glad I have the hatchback opening of the Model S. If I were driving a Model 3, this would've been much more cumbersome.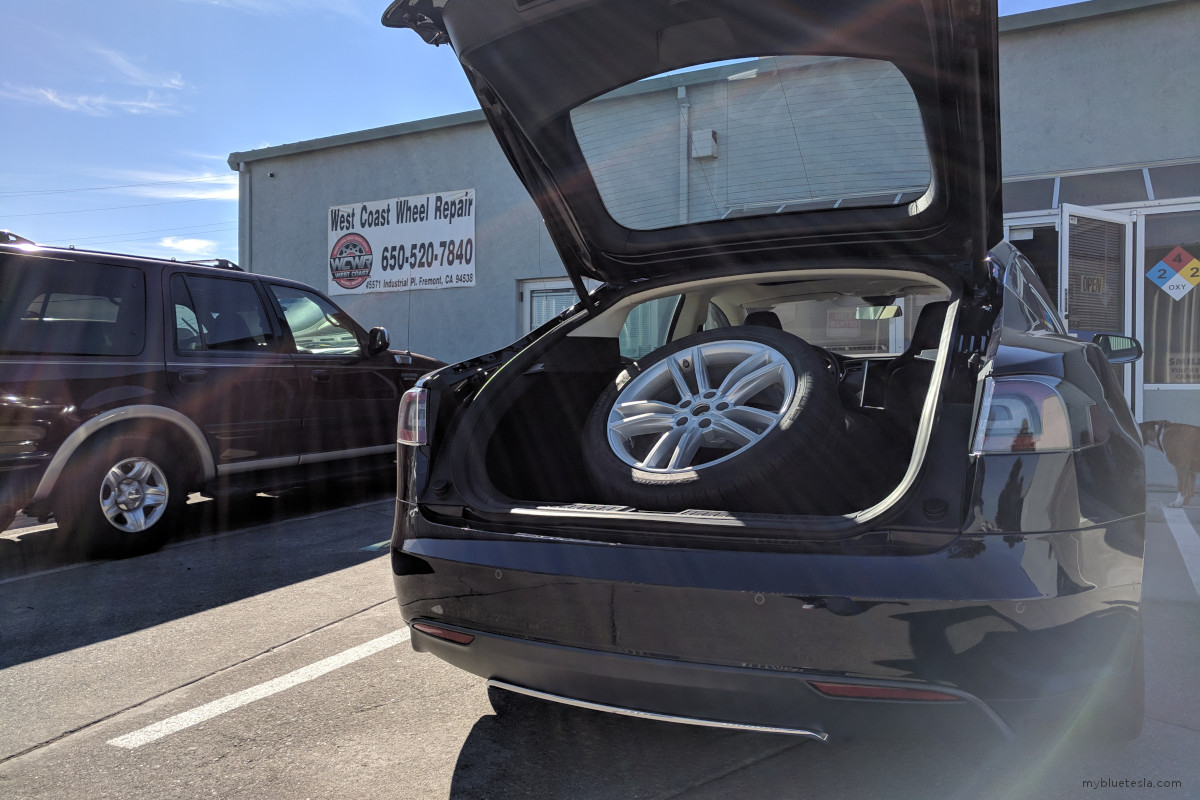 Before I mount the old set back onto the car, I'm applying ceramic coating just like I did with my Turbines so the brake dust and other grime won't stick on as easily and washing should be painless in the long run. Even the areas behind the spokes will get 100% coverage with the coating.
On a side note, I recently indulged in another unnecessary purchase - a used set from a Tesla Motors Club forum member at a price I couldn't pass up (came in boxes with the second-gen TPMS, center caps, and lug nut covers). I now have virtually every color combination I want. These are staggered: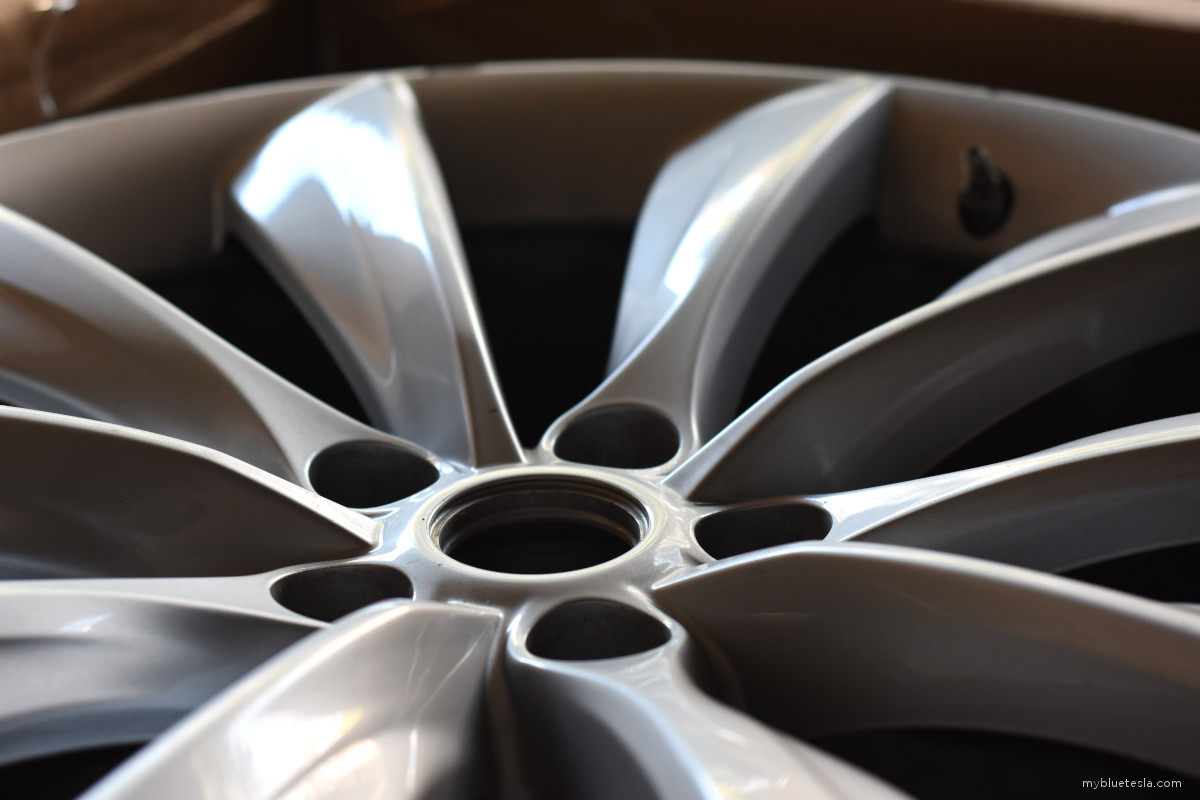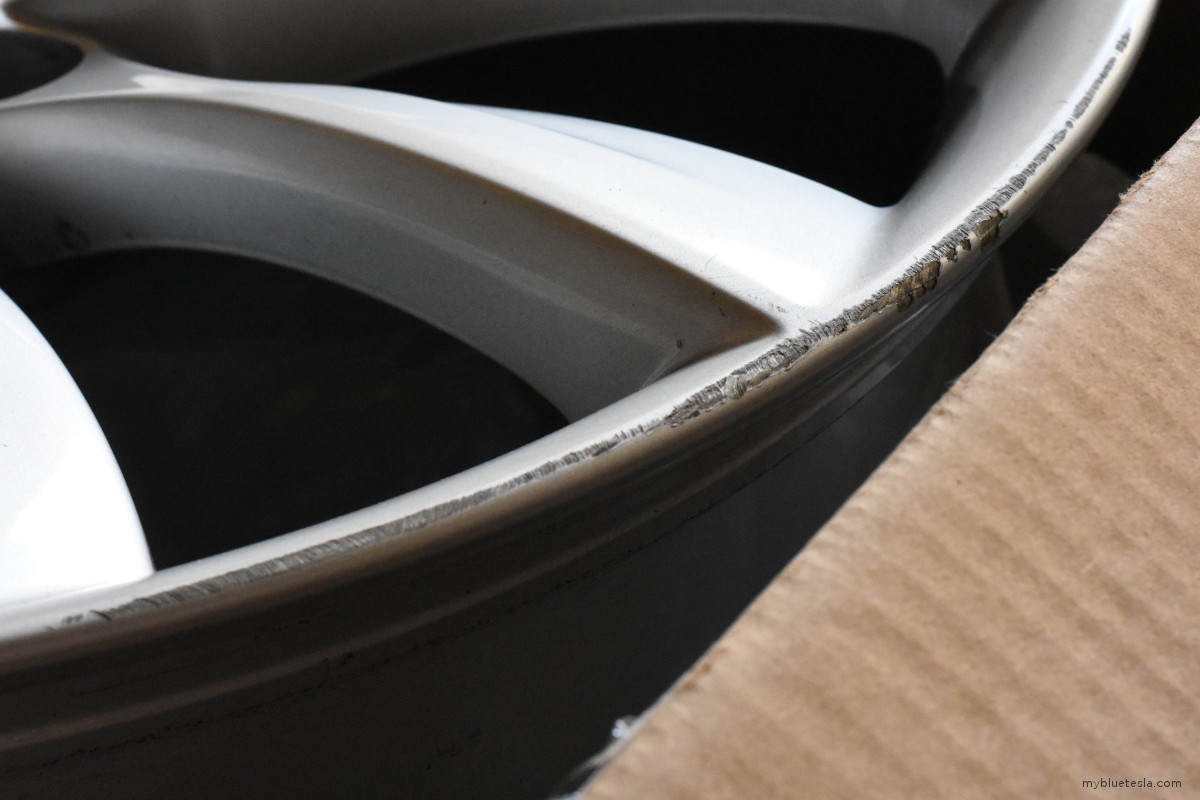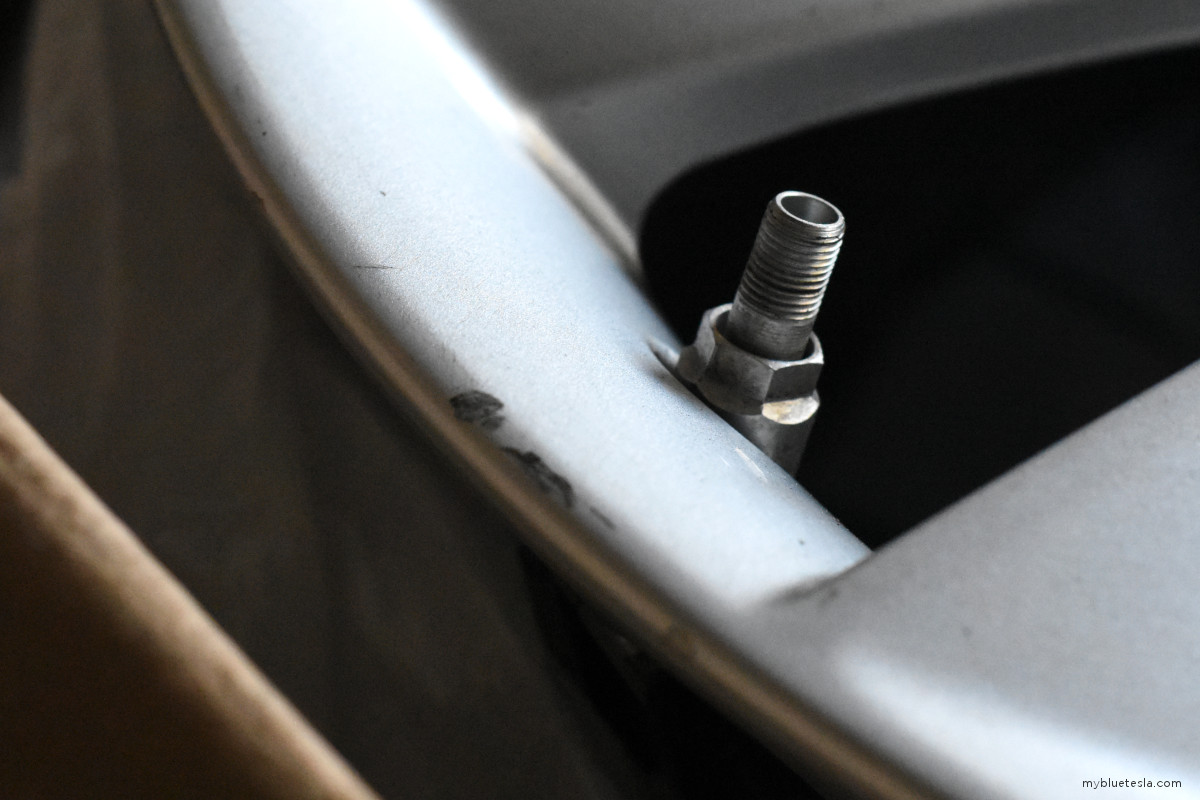 So another set to get freshly powder coated. There's no reason for me to have three sets of wheels, but I gave up Christmas for the next 10 years when I bought my Model S ... might as well YOLO for another 5.
Here's a great insight as to what goes into refinishing wheels: