When your front sensors no longer function, there is but one option...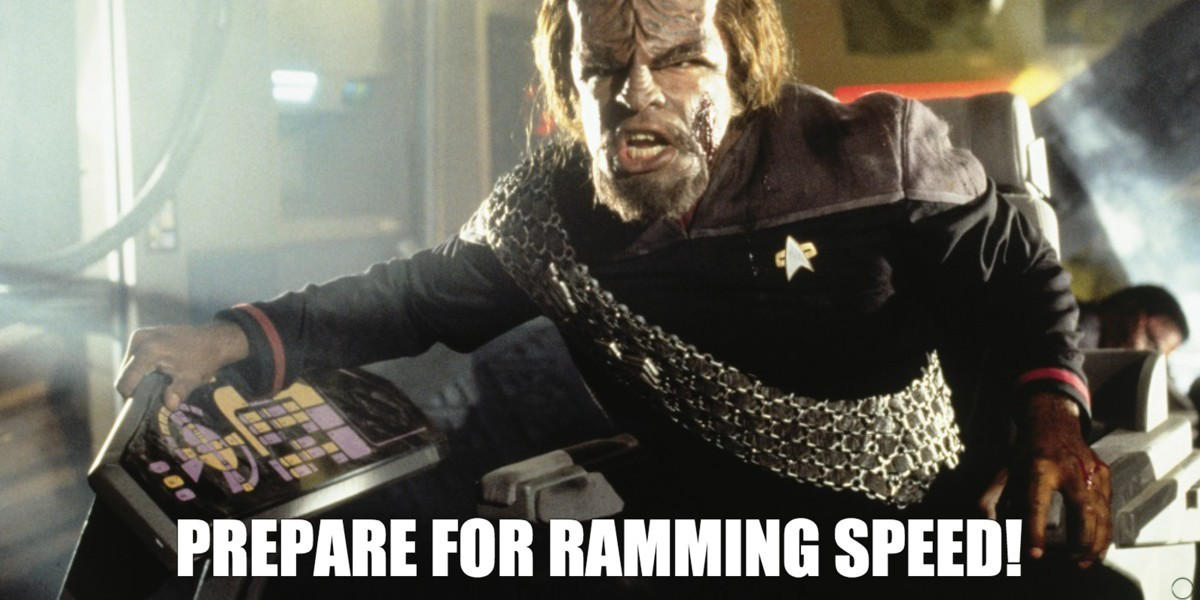 When I picked up my car from Tesla Service for annual maintenance over a week ago there was an error on the instrument cluster as soon as I sat down: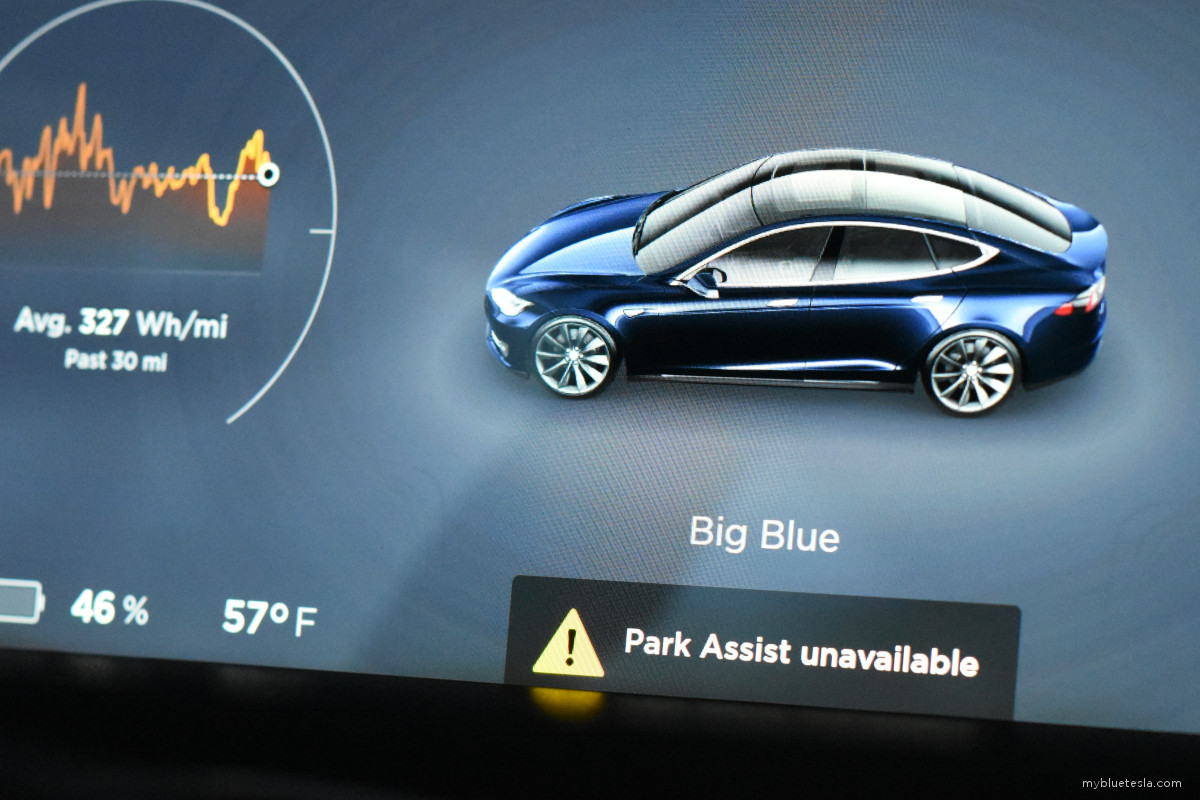 Since software version 9 had just been loaded, I surmised that perhaps a little bit of driving was needed to calibrate something internally and this message would eventually go away. Fast forward a few days later on a Saturday I went back to the Service Center since nothing had changed. Turns out that one of the front parking sensors was pushed in a bit somehow.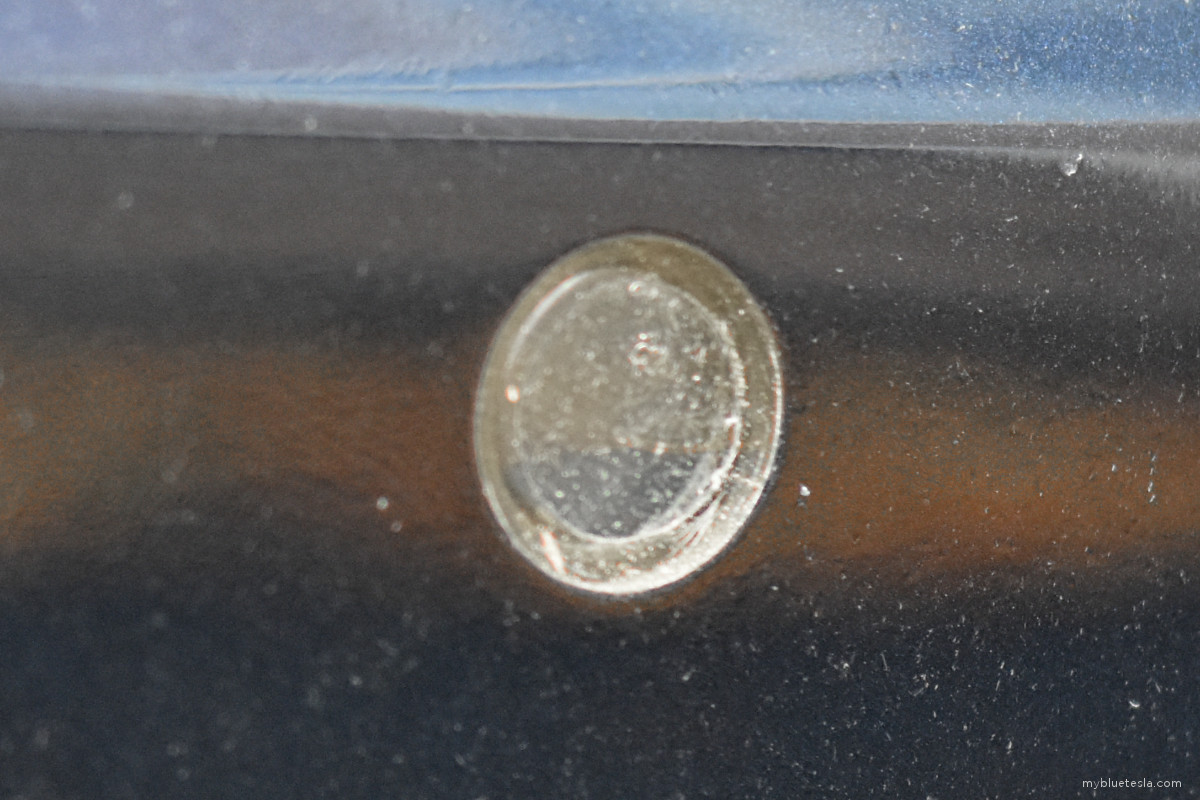 It's difficult to discern in the picture above since PPF covers the entire bumper (there are no cut-outs for these sensor pucks), but as a reference this is the driver's side which is what it normally looks like: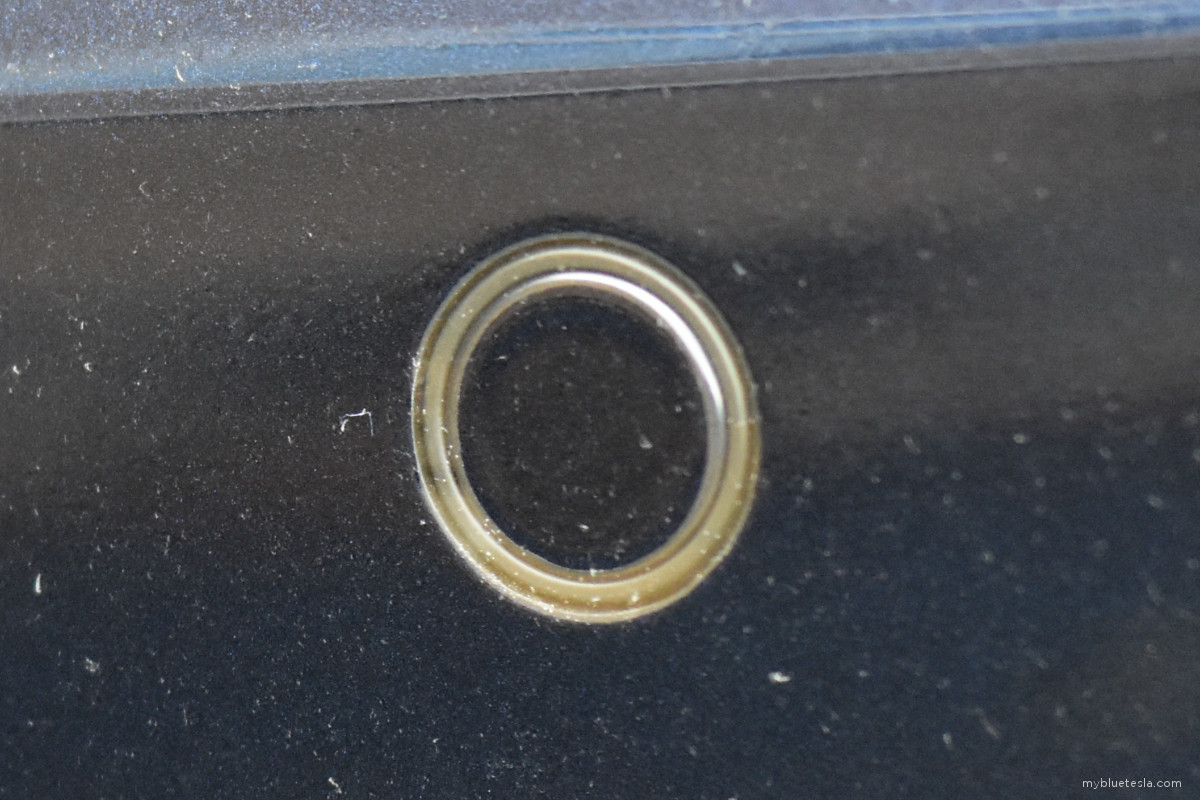 On rare occasions the parking sensors would almost start working, but it was obvious something was amiss. For example, this was when the car was stopped at an intersection behind another car: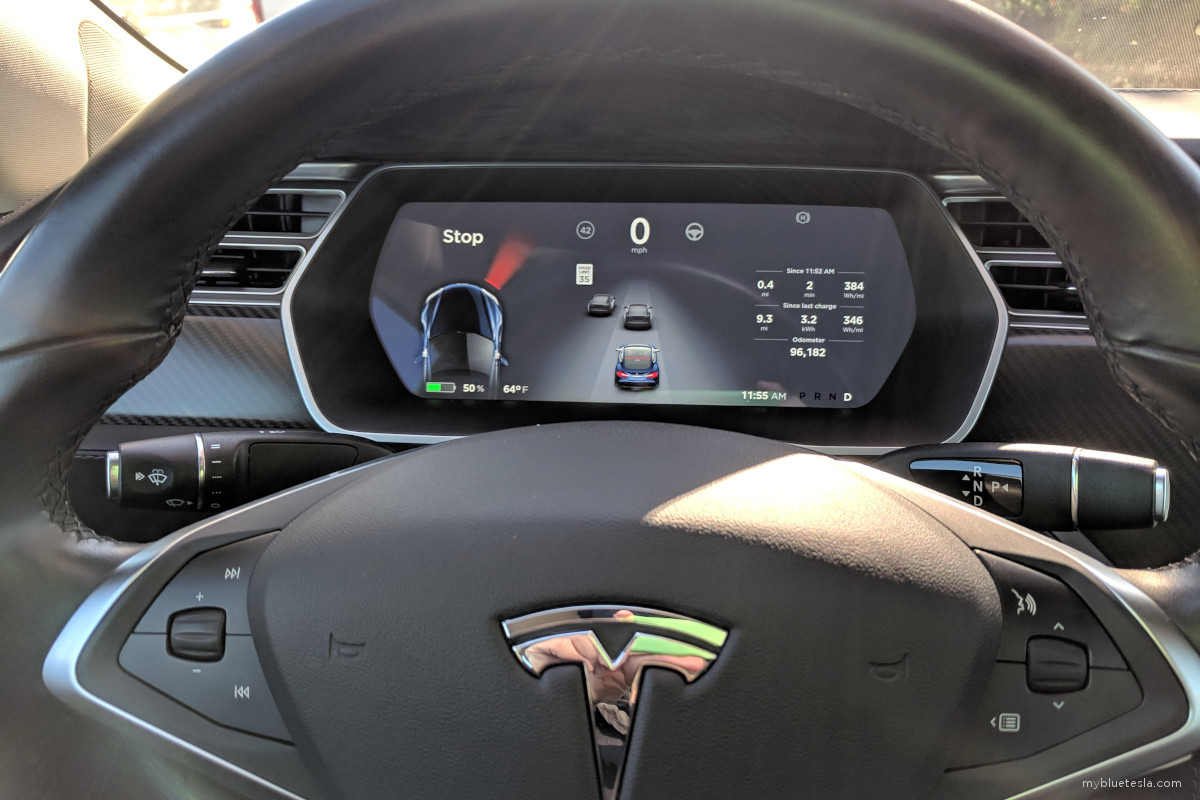 And another case when the car was pulling up perpendicular to a flat wall. I assure you that there was nothing close to the bumper on the passenger side unless the Predator was standing there with his camouflage cloak on.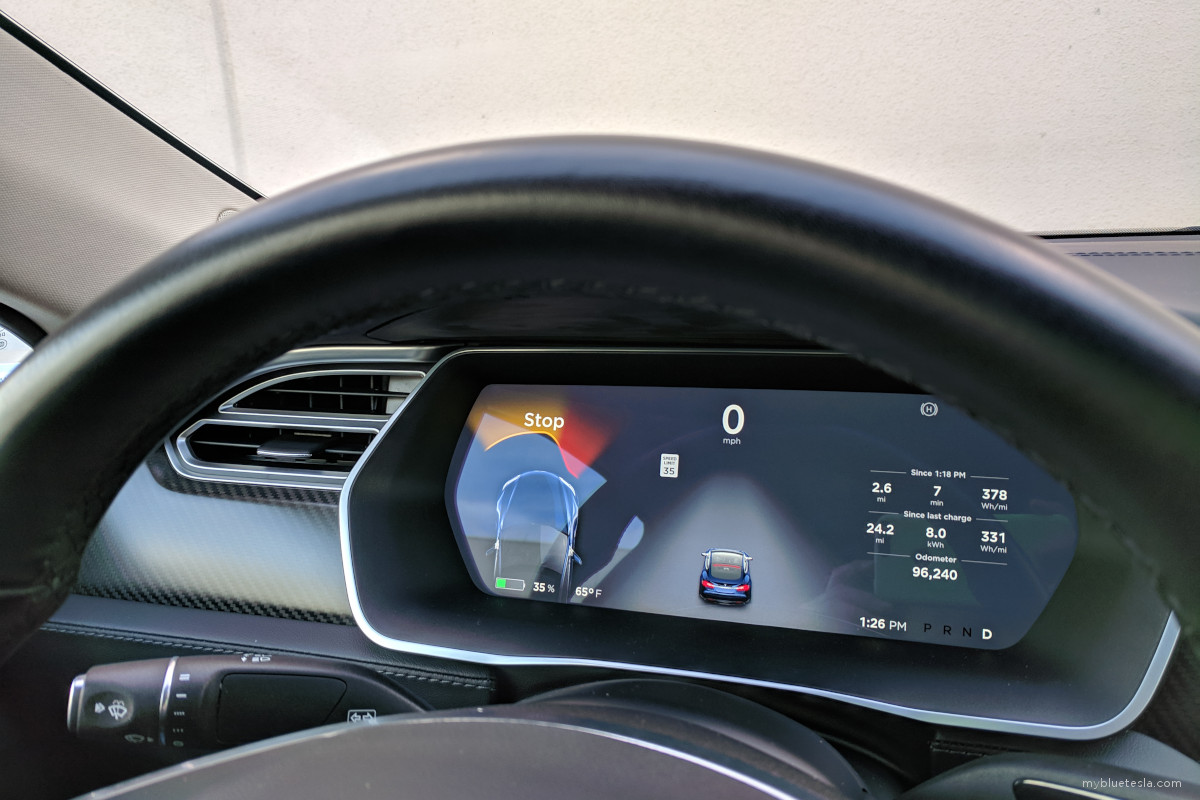 Otherwise 99.9% of the time the "Parking Assist unavailable" message would simply pop up and chime when the car decelerated to 5 mph or less.
You would think something like this would be noticed when the car was being checked over during annual maintenance, but I'm guessing that after all the inspection was finished they rolled the car into the wash bay and someone accidentally pressed the sensor puck in while trying to scrub something off.
I scheduled another service appointment and about a week later they called me and set up a Mobile Service technician to stop by the house instead of me having to return to the service facility. The technician showed up in the morning and got to work. I wanted to observe the repair process but it was too early for me to maintain consciousness without coffee so I let him perform the task outside of my garage. About 45 minutes later, it was done.
Once again Tesla Mobile Service made the repair experience relatively painless. It's really convenient not having to drive all the way to a facility and juggling my schedule and hoping for the best when it comes to obtaining a loaner vehicle throughout the ordeal.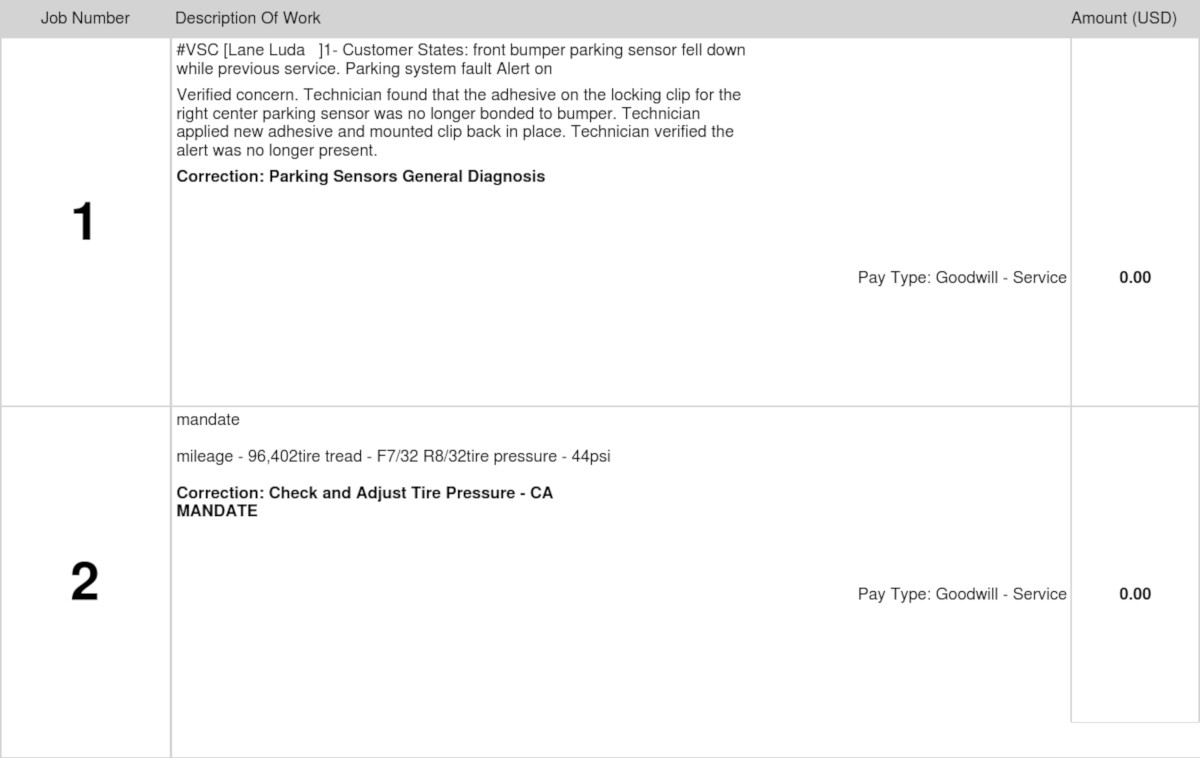 On a side note, a few comments about the front-page click-bait image I used for this write-up...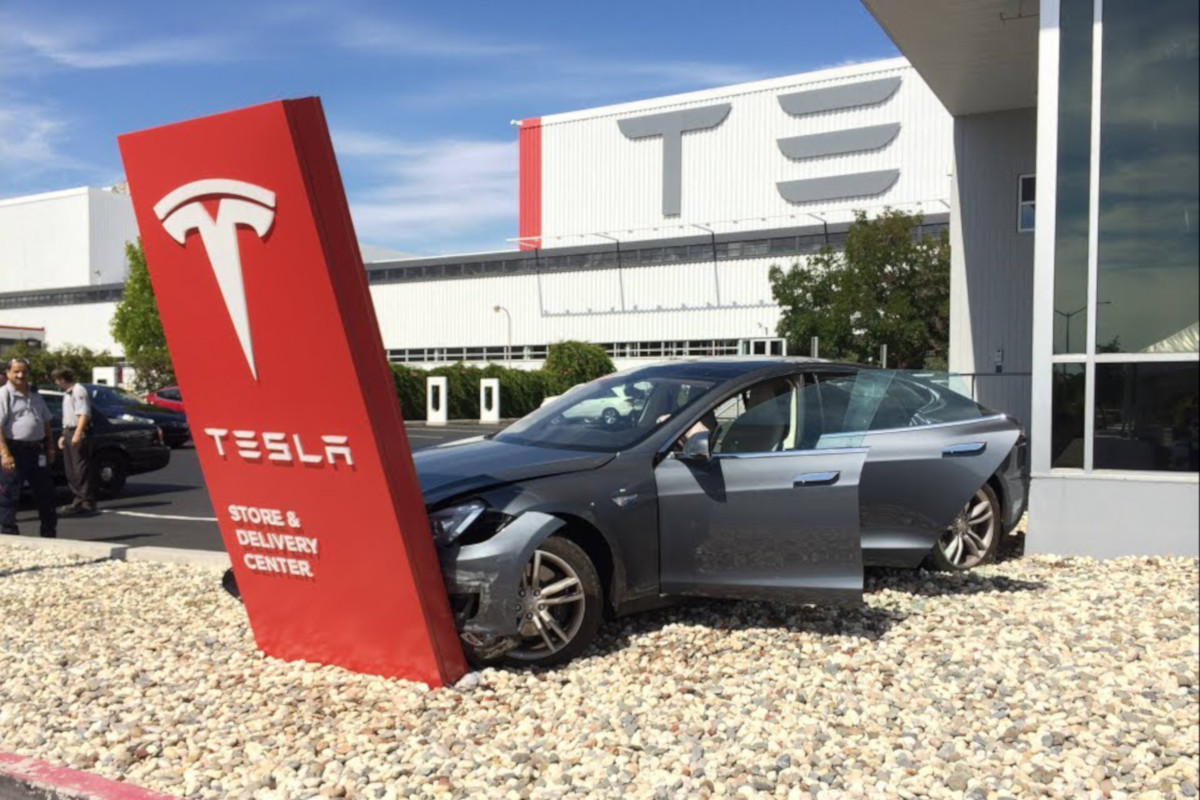 This is not a Photoshopped image of a Model S crashing into the Fremont Delivery Center's old signage. This actually happened back in 2014 about a month before I was to take delivery of my S85. I was inside the showroom looking at their single display model (a white P85, if I recall) and chatting with one of the sales reps when we heard a big crash. We thought maybe it was the shudder of an earthquake as the outside windows rattled.
It turned out that a new owner had apparently crashed her new Model S (the factory registration sticker was still on the window) against the corner of the building. Perhaps she had hit the accelerator when she thought she was braking. In any case the airbags had deployed and the building corner structure had some dark gashes. A highly unfortunate event, especially considering this was a brand-new car. Thankfully, no one was hurt.
That "Store & Delivery Center" sign no longer exists there and they took that out right around the time this happened.