Completing the classic Model S collection with more Michelin rubber.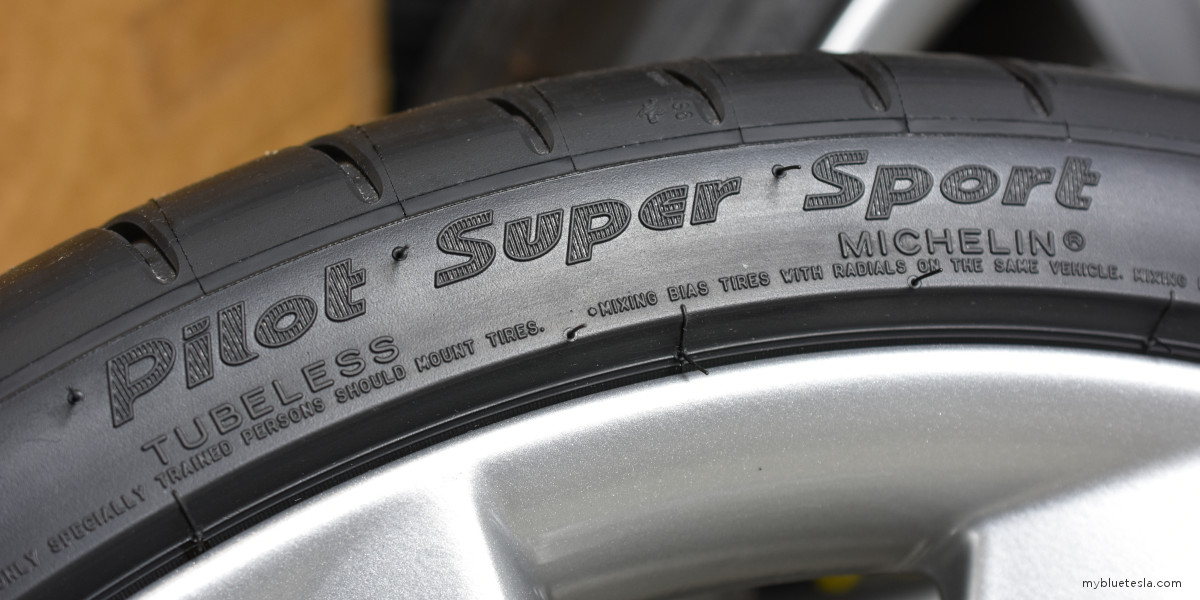 Almost 11 months after I got a second-hand set of gray Turbines, I finally got the staggered silver set (that I picked up in October from yet another fellow Tesla Motor Club member) powder coated. This set didn't come with tires so I ordered brand-new Michelin Pilot Super Sports from Tire Rack and had them shipped to West Coast Wheel Repair for mounting. The wheels had some curb rashes and chips from their previous life so they were due for a spa treatment.
Here they were back in October: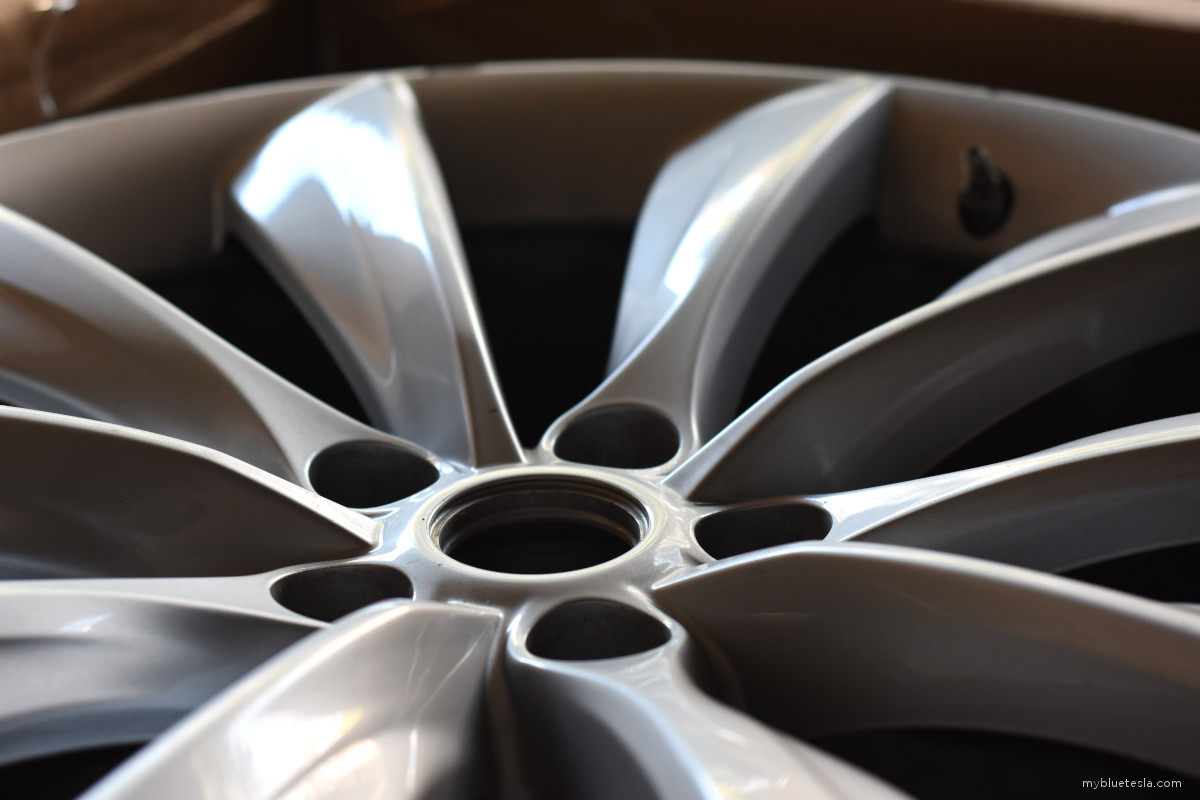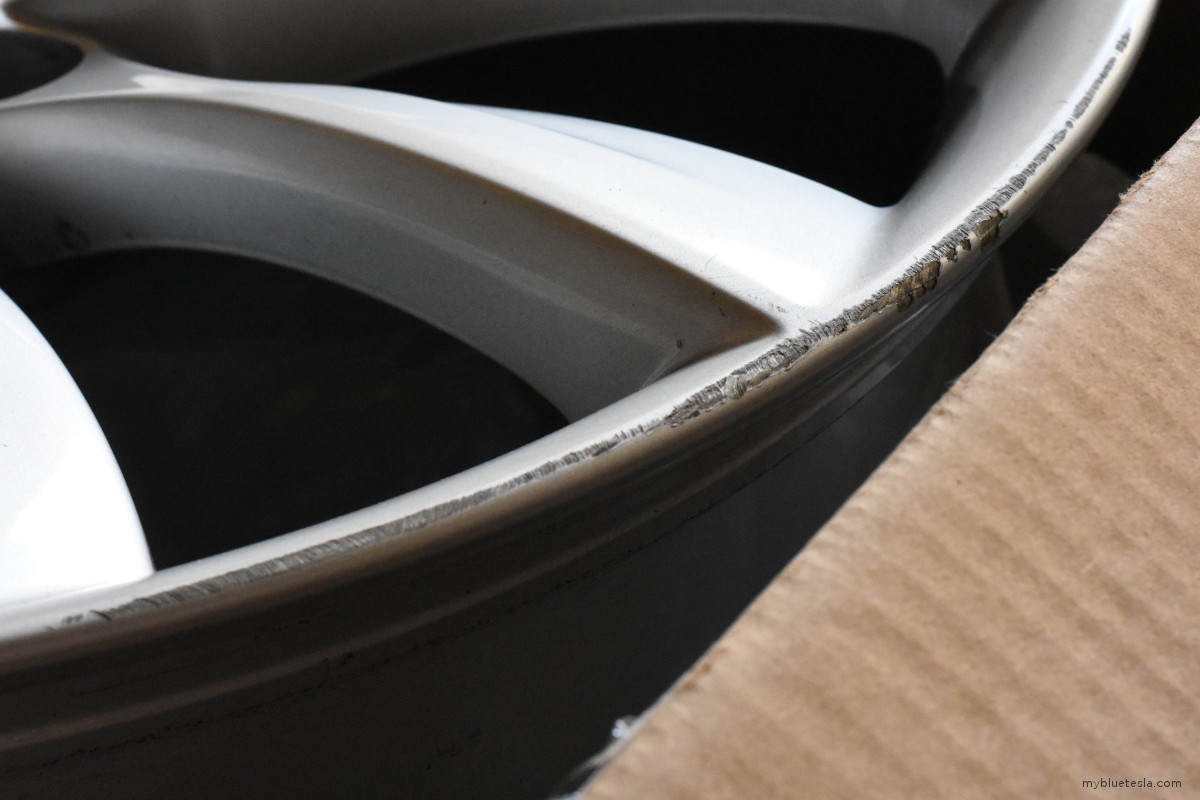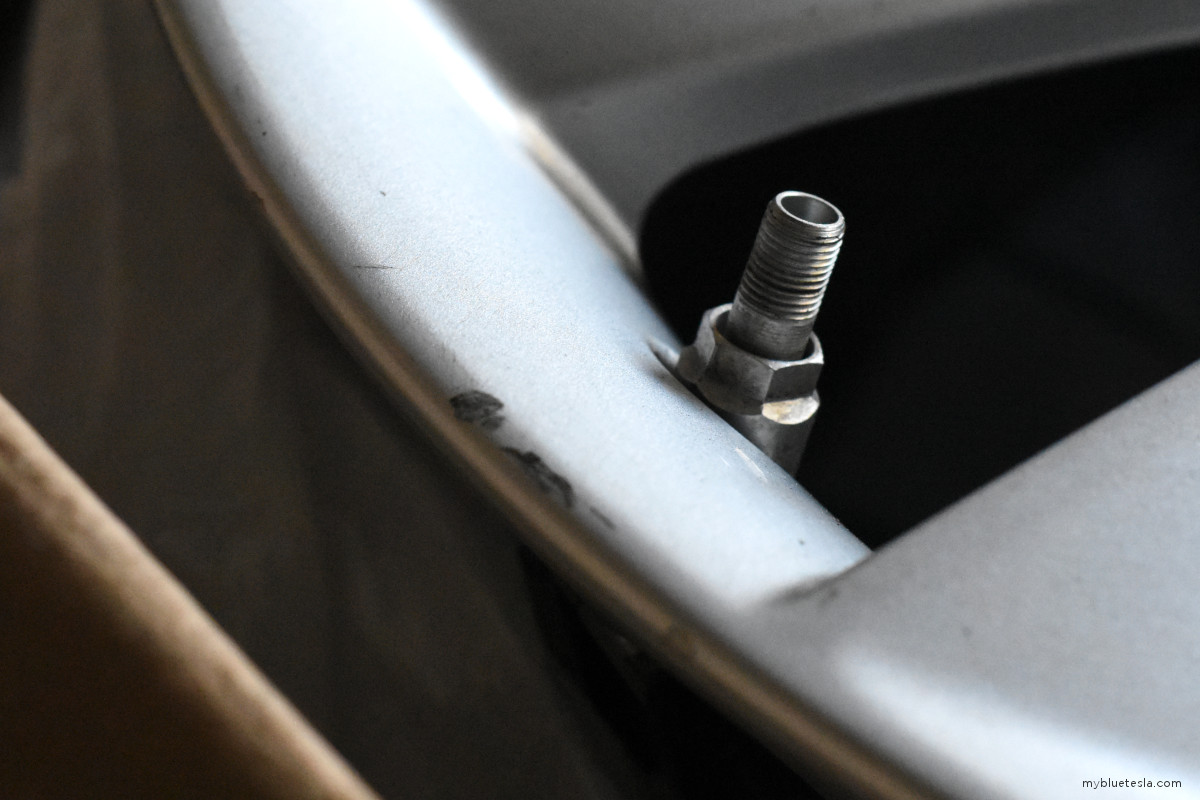 This is the first set of staggered wheels and tires I've owned with 245s for the fronts and 265s for the rears. I decided to go with the Pilot Super Sports instead of the other options (including the OEM Continental ContiSportContact 5P or non-OEMs like Pirelli P Zero (PZ4), Vredestein Ultrac Vorti, or the Falken Azenis FK510). While the non-OEM choices would likely not present issues, the Model S is also a pretty heavy car so for now I'm sticking with the Tesla-approved list.
I paid $288.42 for each front tire (245/35ZR21) and $367.53 for each rear (265/35ZR21). There just also happens to be a $70 rebate promotion going on so there's an extra discount coming after-the-fact. The powder coat job was $150 per wheel, plus $10 for mounting/balancing each.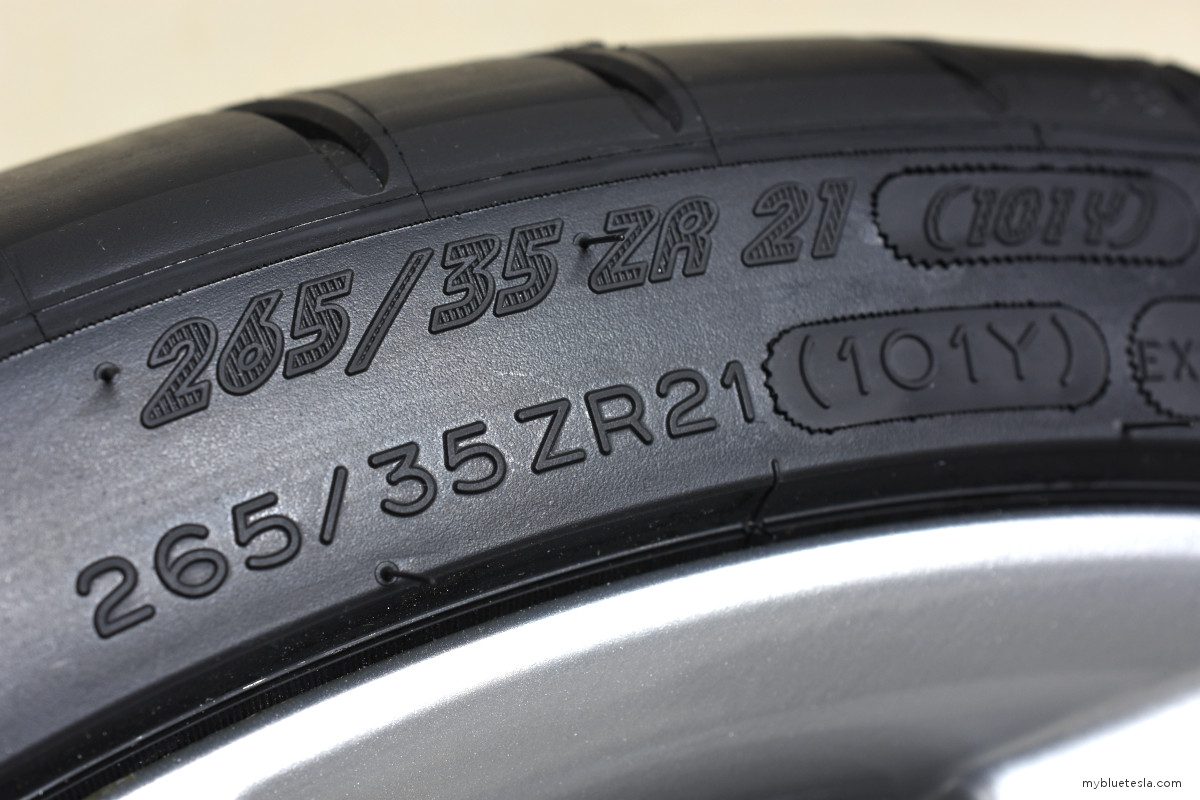 I also didn't opt for the special Tesla-spec'ed variant with the inner foam lining due to their higher cost and the mixed consensus on the forums regarding noise reduction effectiveness. It's a $63 difference for each front and $21 on the rears for Michelin's "Acoustic Technology." Since these summer tires last only about 10 - 15k miles, I figure why bother.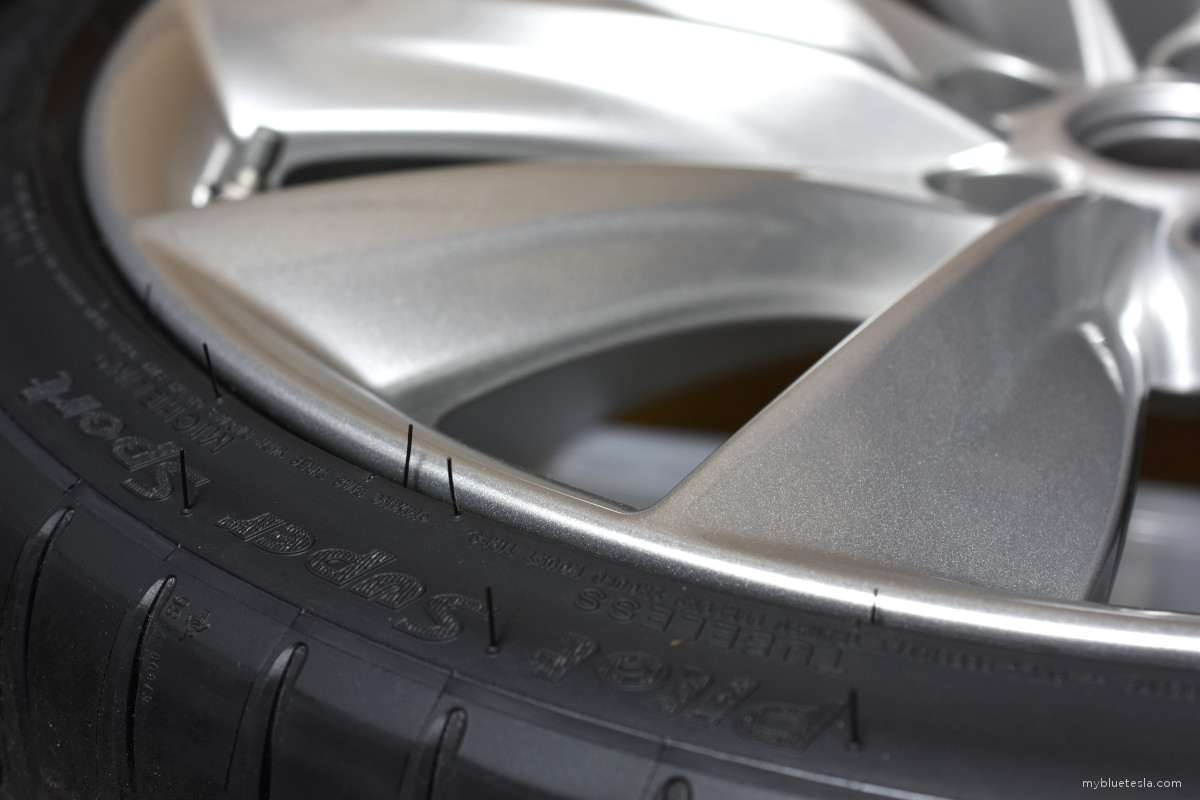 Although I enjoy brand variety, I'm currently an all-Michelin household with the all-season Primacy on the 19" wheels and the much older Pilot Sport PS2 on my gray Turbines. The PS2s are a very old offering as they were initially released in 2004 and I believe Michelin stopped making them quite some years ago so it's interesting they came with the factory wheels (I don't think the original owner changed them out or anything).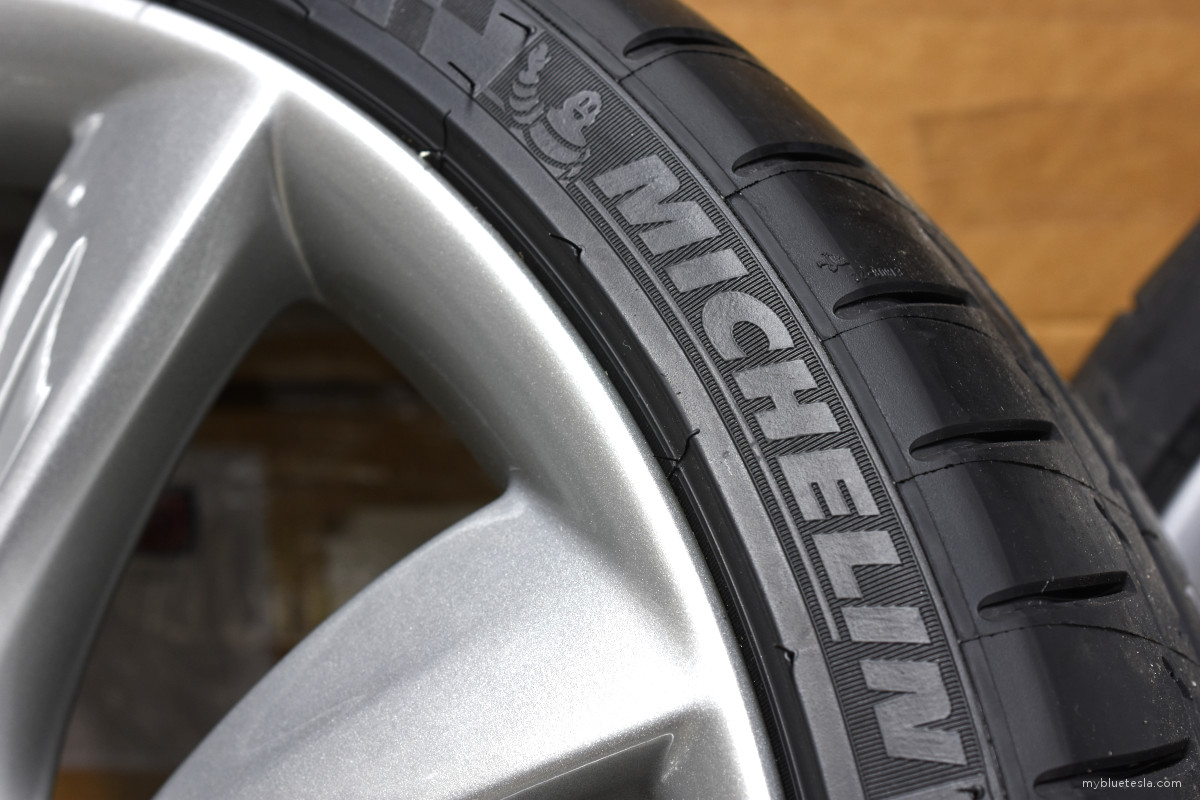 Now to just apply some ceramic coating on the powder coated surfaces so when the summer season starts they'll be ready to be swapped onto the car.
Side note - AGH! As I was taking these photos my camera tripod tilted over accidentally and the lens filter ring gouged into one of the rear wheel spokes leaving a noticable mark. Painful. I will leave it there as a lesson learned that life can't be 100% beautiful. A self-inflicted Scuff of Shame.
Update 03/29/2019: I finally finished applying ceramic coating and a final sealant layer on all the spare wheels, including the original 19s. The outside face and the inner barrels are spruced up and protected so brake dust and grime will be an easy wash. That said, I probably won't be able to enjoy these clean reflections after I mount them for daily use.
Nice slick surfaces: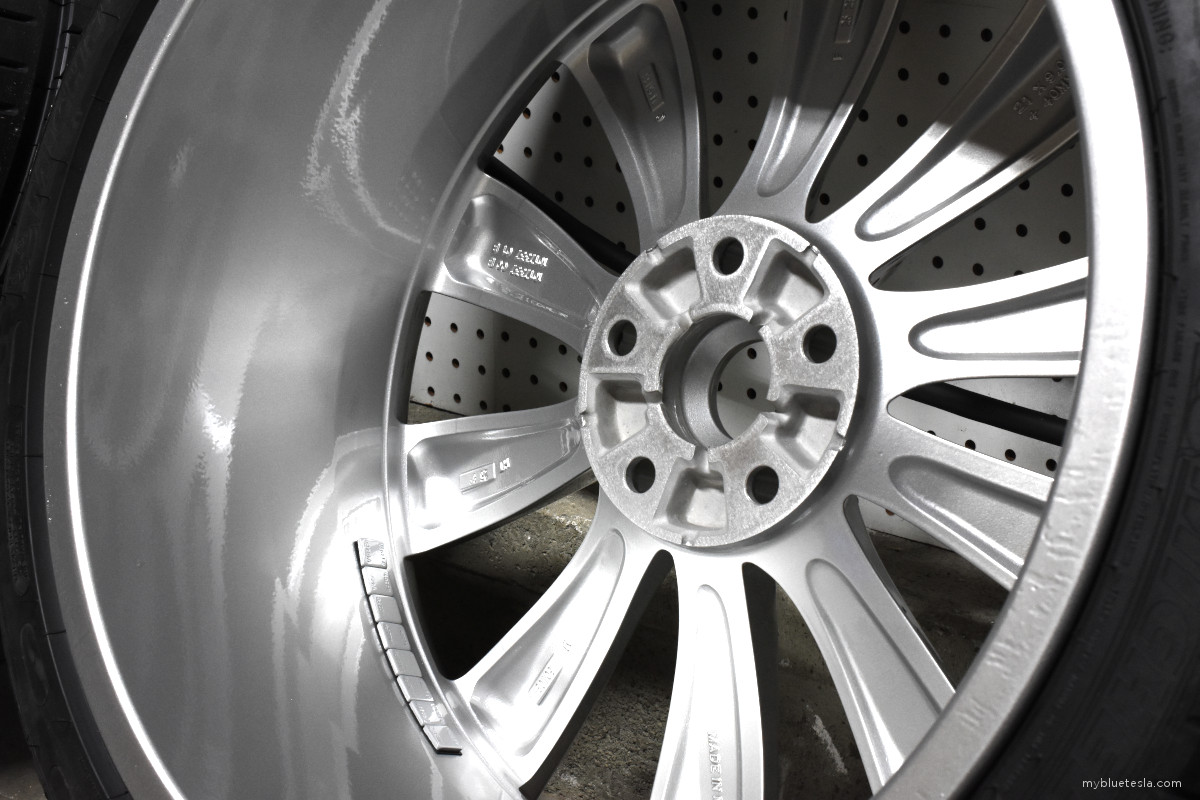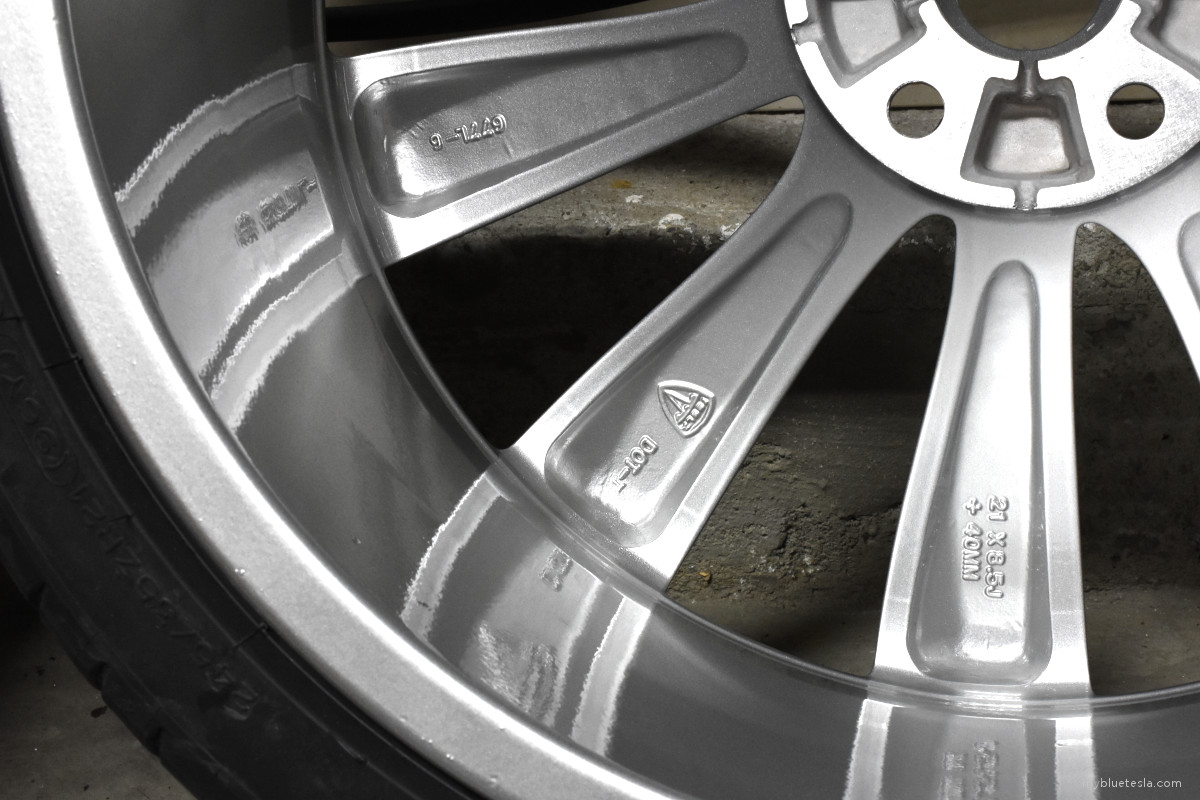 The original standard 19" wheels, fully coated inside and out: