One last software update for the year.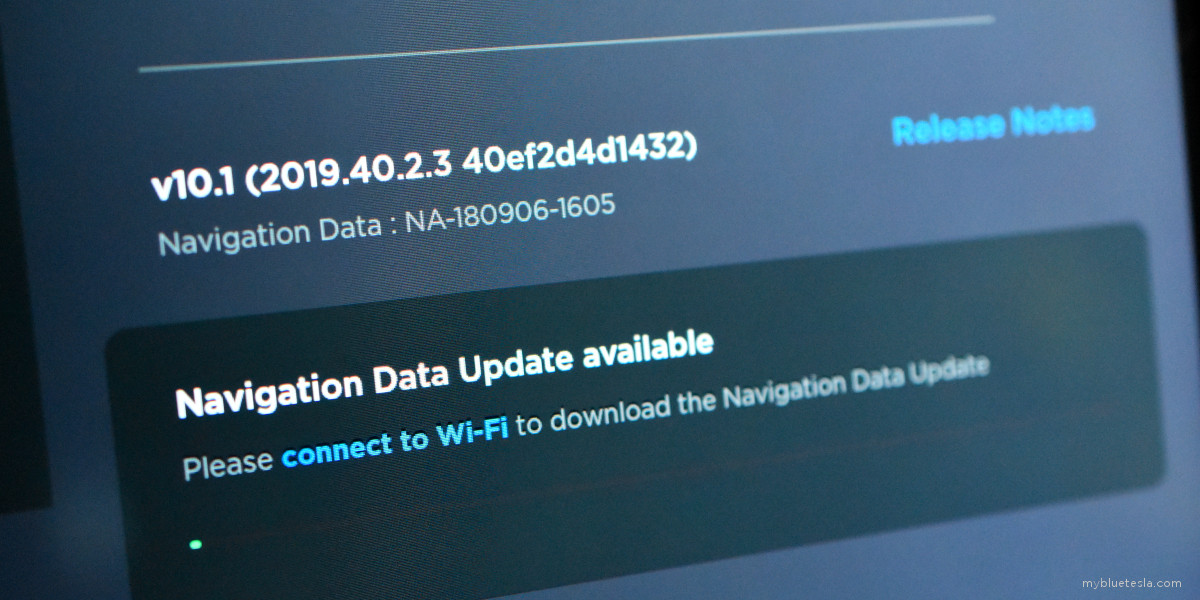 It's been quite some time since I've had any kind of software update. I'm guessing this partly due to my S85 being an older AP1 vintage, but the garage I park in every night also has very spotty Wi-Fi coverage. I've never prioritized getting the latest version anyway since most new software features seem to be geared towards HW3 cars.
After I got out of work there was an update notice on the screen. I initiated the install right when I got home and the post-install release notes show: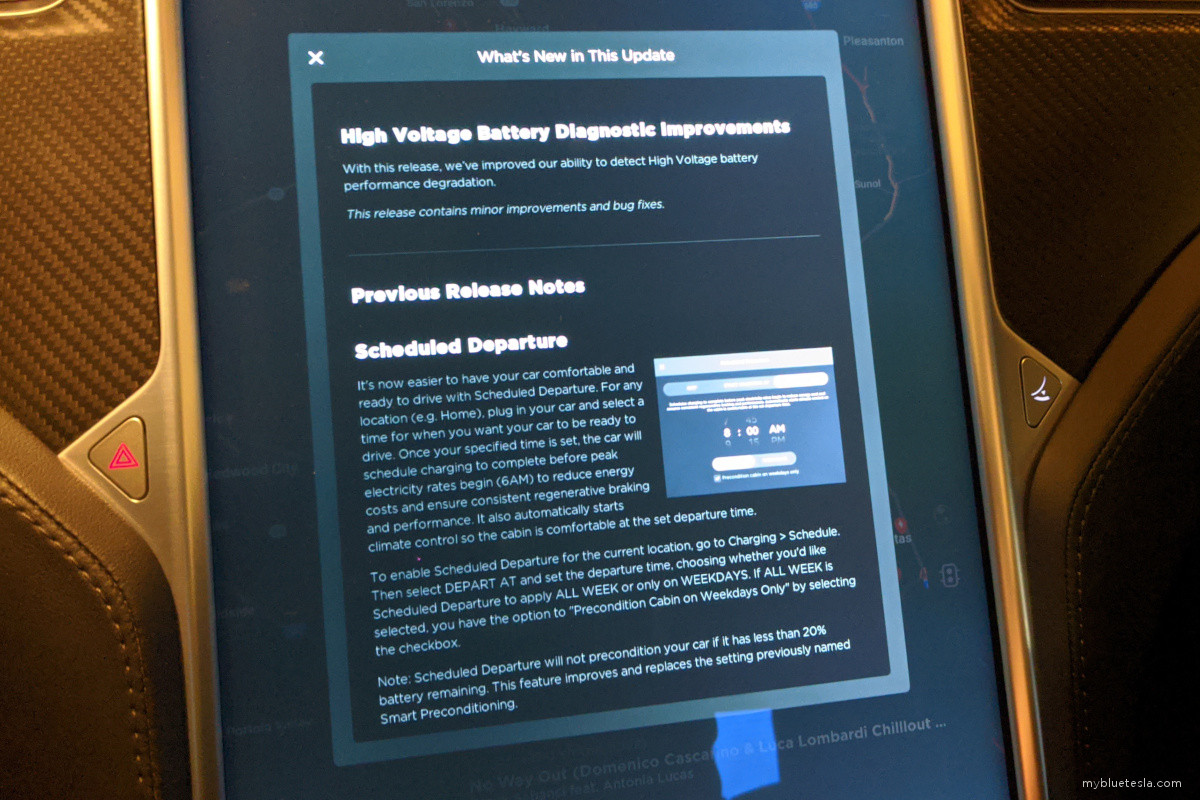 I was previously on version 2019.24.2. While the High Voltage Battery Diagnostic item is nice, the Scheduled Departure feature is something I've been wanting since first taking delivery of the car. I'm of the impression that every other electric car maker has the ability to not only set a pre-arranged charging start time but also an end time to ensure the battery isn't soaking up energy during peak rates. It feels like Tesla should have included this naturally-expected feature 7 years ago.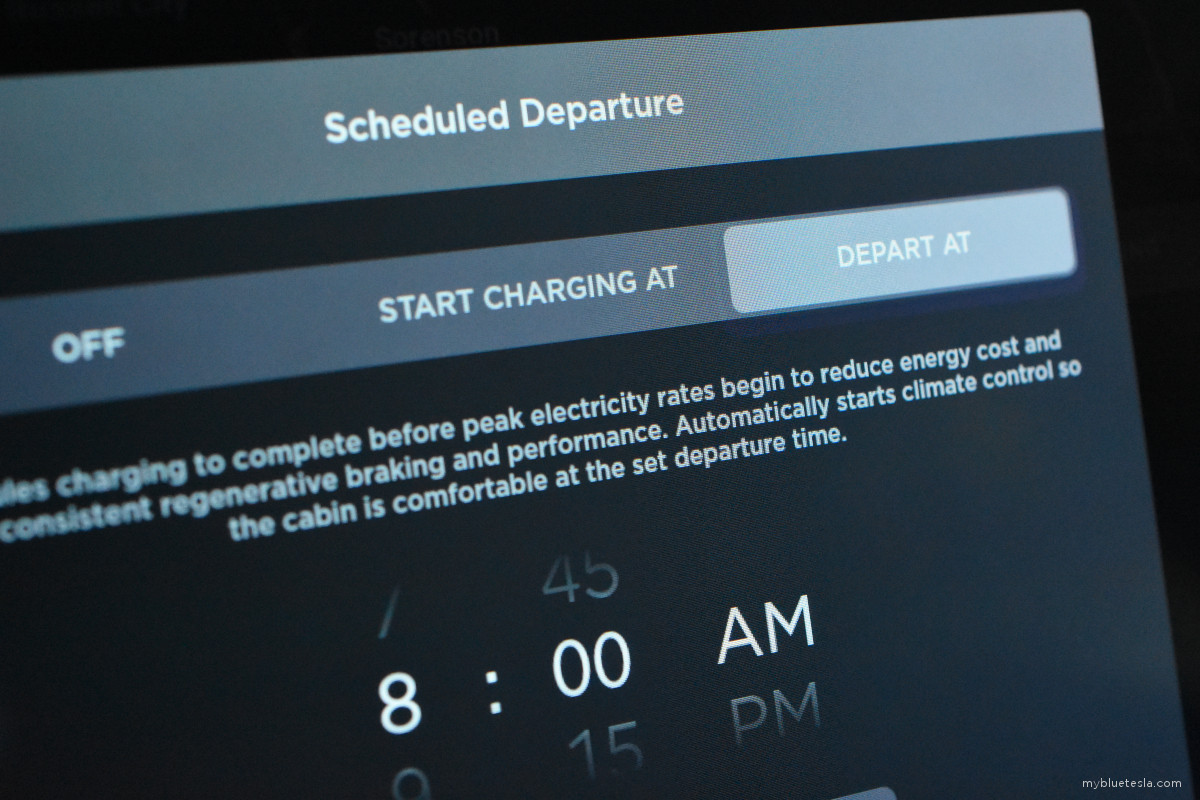 On the app side, a recent version update now allows me to enable the windshield blower when turning on heating or cooling the car before I walk up to it. Pre-warming the cabin as I'm walking from the train station really helps smooth things out after a relatively long commute.
As a side note, I've recently started a new job which requires public transportation for most of the commute. This means a lot less miles gets put on during the weekdays compared to my driving patterns over the previous 5 years. To make up for this lack of driving enjoyment, I've started to drive farther distances during the weekends when eating out. Over the last few months I've only added several thousand miles to the odometer which is relatively paltry to say the least. It sounds like I'll need to start planning some more short road trips soon.