Social distancing with adaptive cruise control. Sometimes.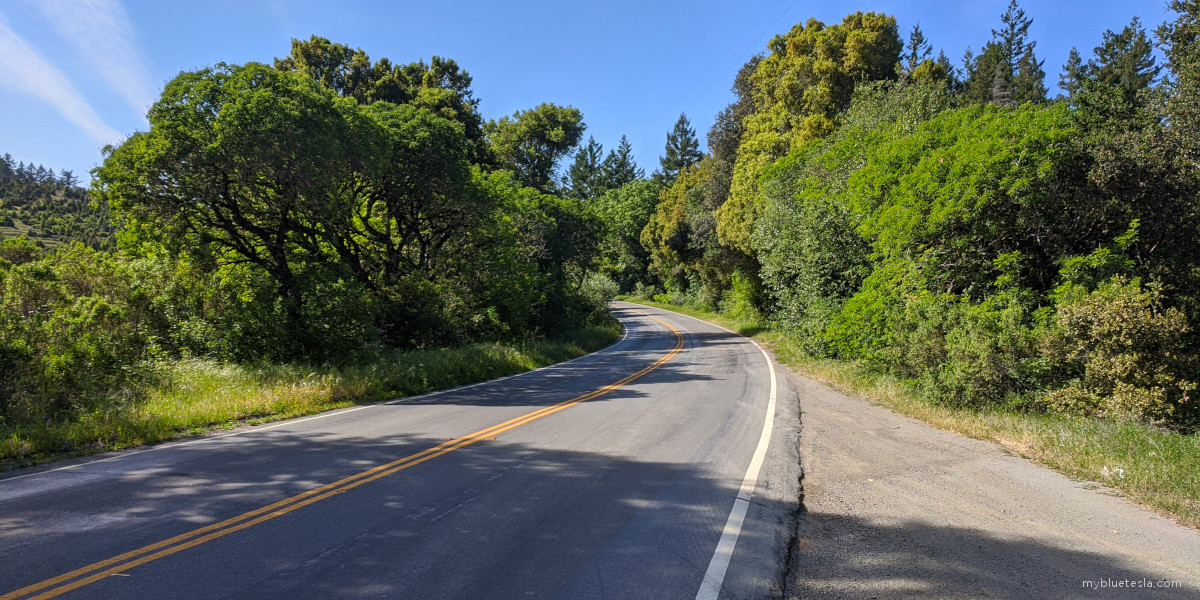 With the past two months forcing massive lifestyle changes due to the COVID-19 pandemic, I've done almost no driving except for grocery and supply runs. Although there's finally some easing of lockdown restrictions, we're still required to ensure appropriate distancing from others to minimize contagion risk. But the weather's nice, the enclosure of a car provides sufficient protection, and it's time to work the tires a bit. As I head out for some hand sanitizer, of course.
On the west side of the Bay Area peninsula lie various state parks and nature preserves with Highway 9 and 35 (Skyline Boulevard) crossing right through. It's a beautiful, scenic drive away from the hustle and bustle of the Silicon Valley and city life. I've taken this route before and it seemed the perfect day to make a second run through the curvy roads.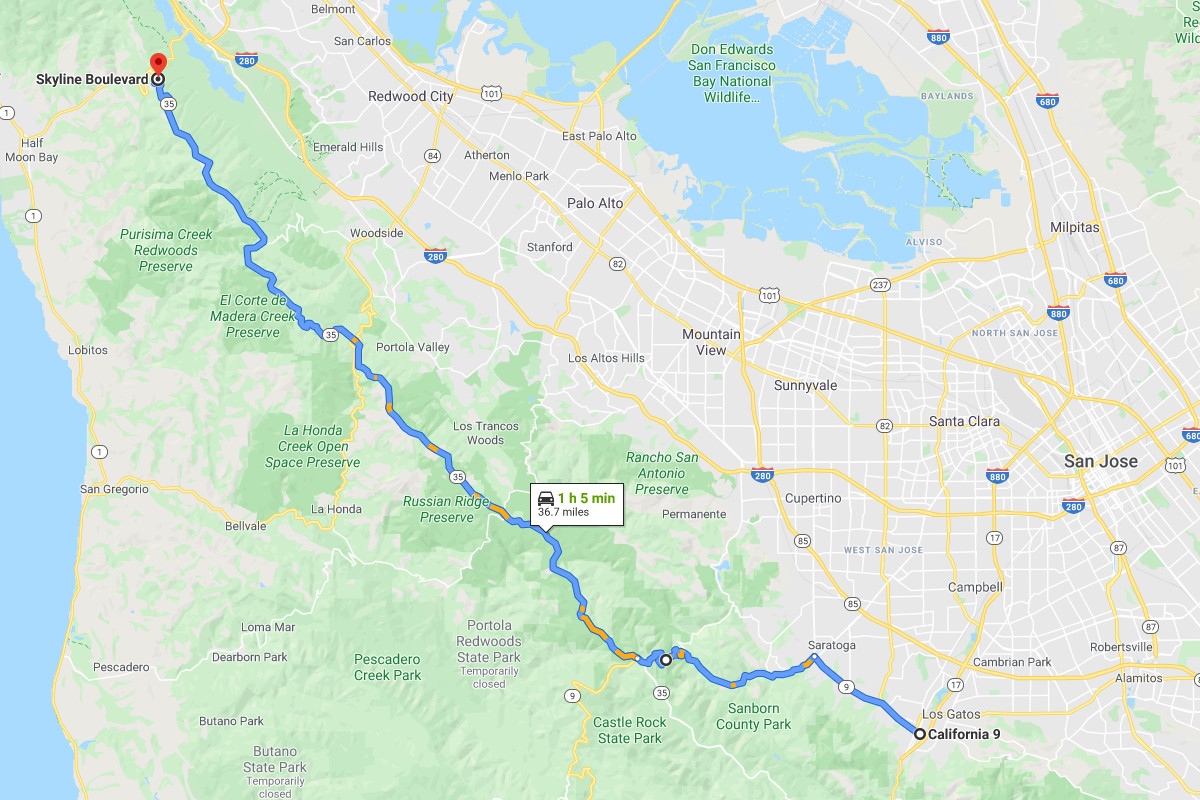 Along the path are plenty of stops for scenic views.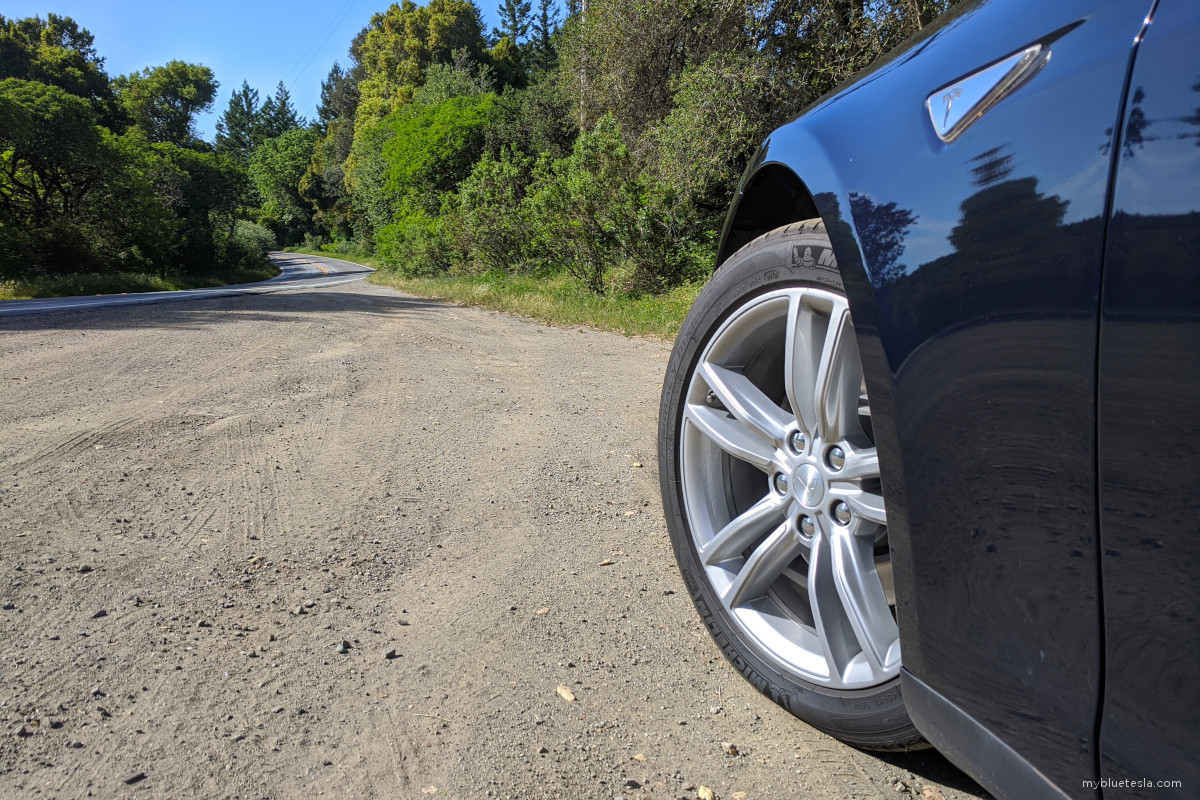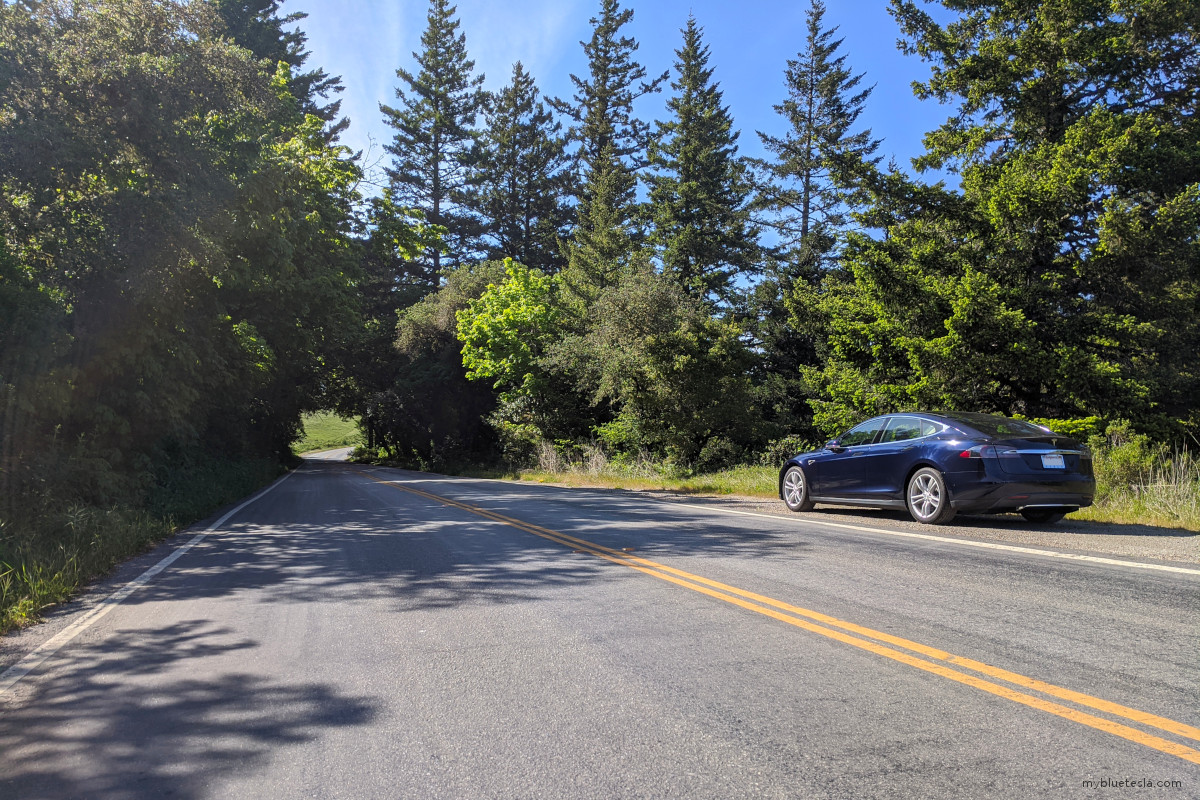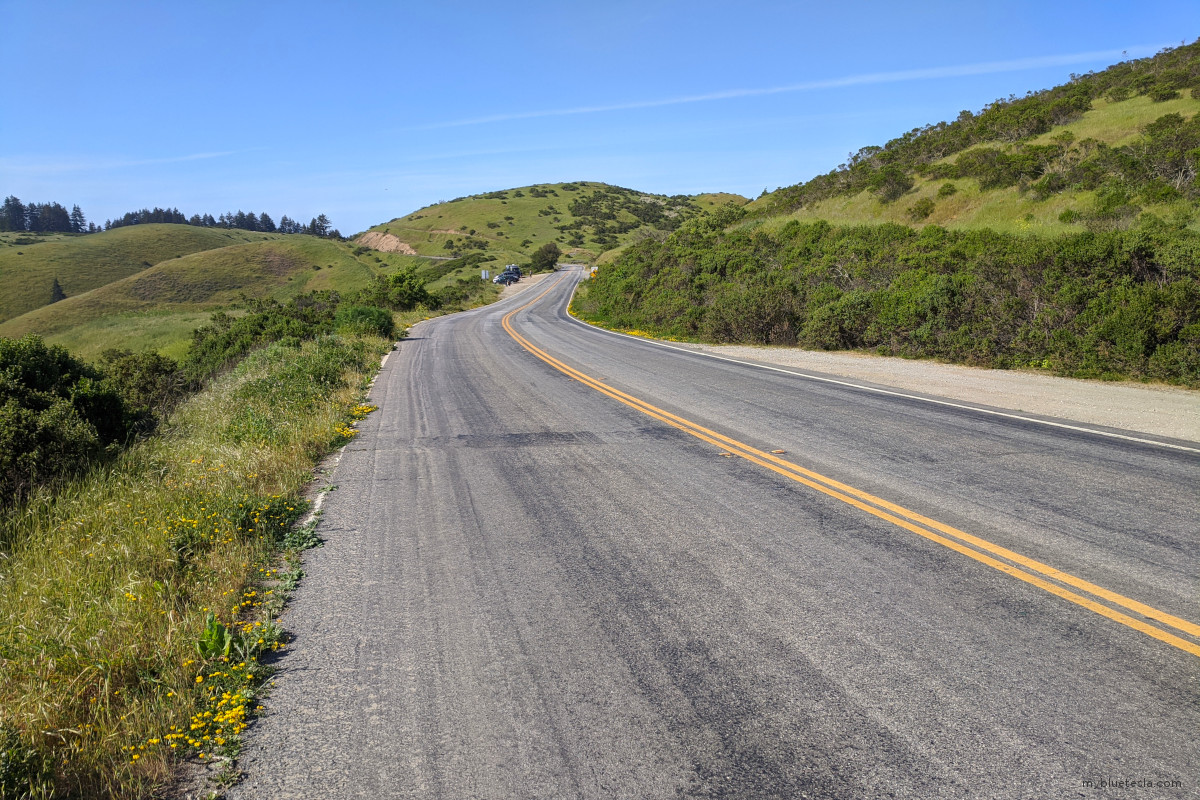 Some spots allow a glimpse back into the more populated side of the Bay Area.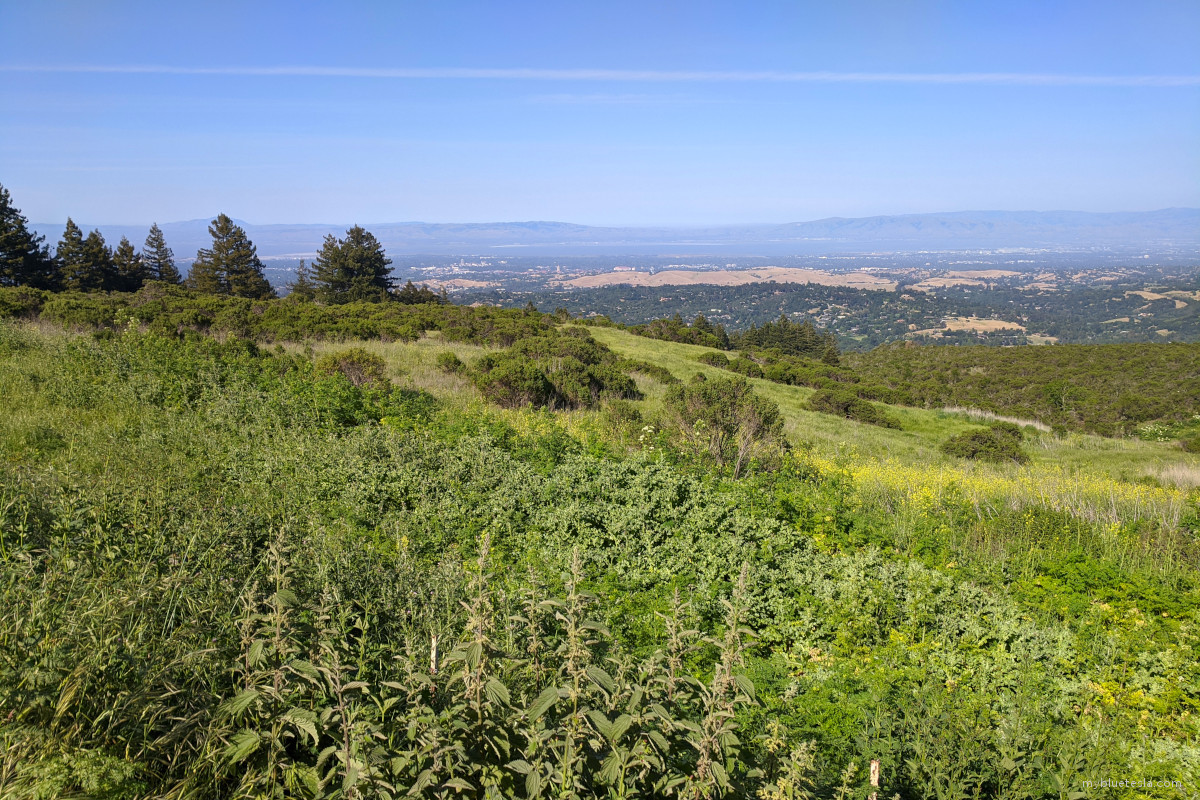 Radar-enhanced cruise control helped maintain distances behind other vehicles, but around sharp curves this isn't always reliable, at least with AP1. For the most part I manually modulated the pedal to extract the most driving fun with generous leveraging of regen braking. The Model S feels a bit like a large boat around corners (because it is) and I'm sure a Model 3 would be more appropriate for that sort of experience. But even with a car as big as a Model S, the rear electric motor provided an effortless push up hilly curves and power delivery exactly when I needed it.
At the start of the trip I left Fremont with around an 85% SoC, travelling down I-880, transitioning to Highway 17, then taking the turn onto the 9 at Los Gatos and turning left onto Big Basin Way in Saratoga. After an hour running the course through much of Skyline Boulevard, I turned back onto the more populated 92, crossed over the San Mateo bridge, and headed back home. The entire drive was basically one long loop. By the time I arrived home, the battery level was roughly 40%. Easy peasy.
This wasn't exactly a vacation, but it's the closest thing I could get in times like this. The weather was just right and assuming the pandemic lockdown continues for more months, I'll have to settle for these short drives in lieu of any real road trips which require taking time off from work.