The first non-Tesla production EV that actually feels like the future.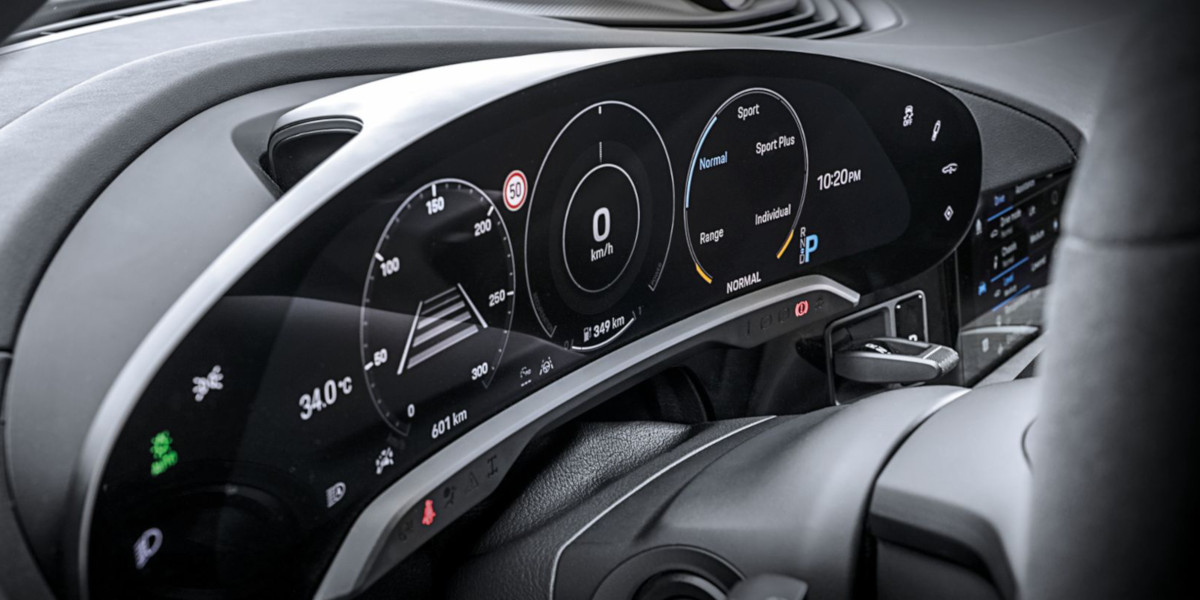 Fremont, California has become Tesla Town. I was one of the first to drive a Model S in my neighborhood seven years ago and gradually over the years the S and X became a common sight. Then the Model 3 deliveries started and now 3s and Ys are all over the place. It's not uncommon to see several lined up at an intersection near home.
Not to even mention the SF Bay Area as a whole. Although the Bolt has become a bit popular, other seemingly desirable EV models such as the Mustang Mach E, eTron, iPace, or Polestar are still rare sightings. That said I've started to see a few Taycans ... finally.
I became aware of the Mission E a few years ago around the time I visited the Porsche Experience Center in Los Angeles. I'm not exactly a sports car enthusiast, but Porsche knows how to design beautiful products.
And they finally took their first step in building a spaceship.
On a whim I decided to visit the local Porsche dealer on the way back home to see if I could sit in a Taycan. Unfortunately the two units they had in their showroom were purchased and awaiting customer delivery. However I did at least get a chance to finally see it up close. I only had my phone camera on me and the wide angle of the lens skews the aesthetic of the car in a less favorable way. This is partially why some people might claim the Taycan looks better in person.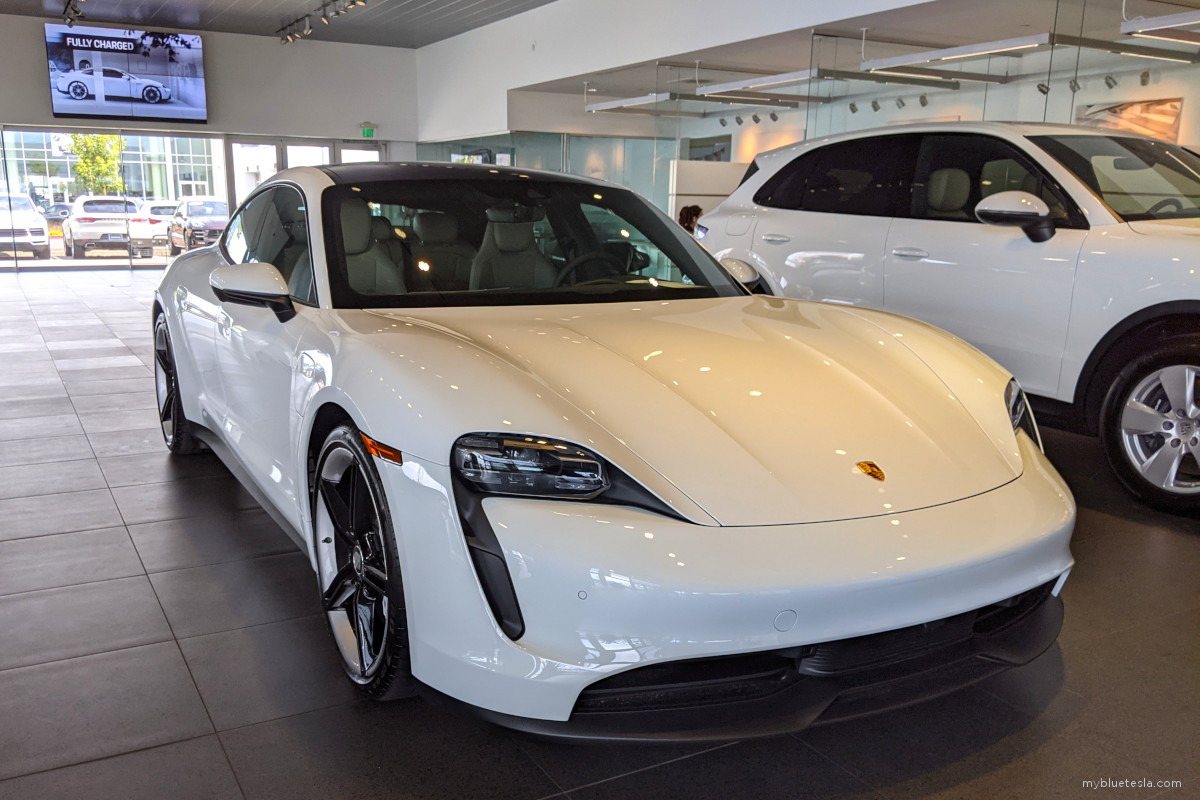 Although I've never been a fan of white cars in the past (except for perhaps Mercedes), my opinion has changed in regards to Model X, 3, and Y. That also includes the Taycan. Aside from white, I'm digging their Dolomite Silver Metallic option. The jury's still out for me on the teardrop design for the headlights, but otherwise it's a winner.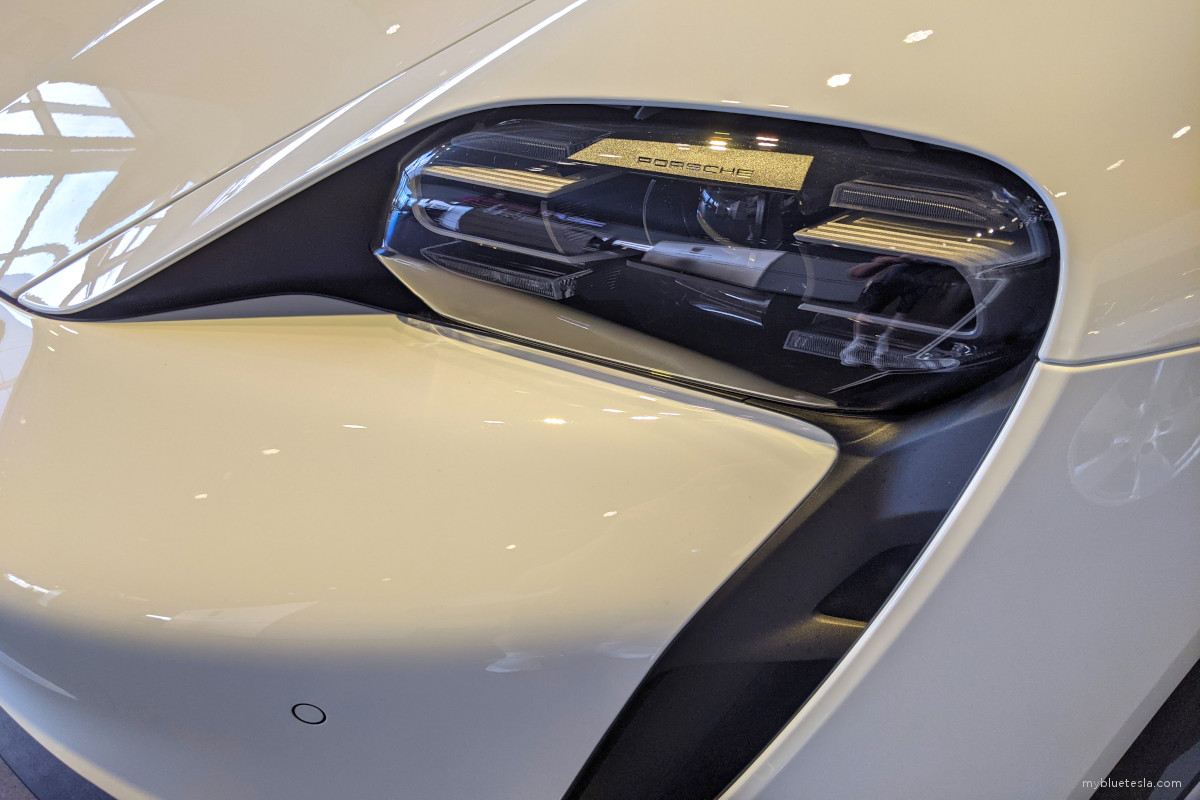 Think your Tesla's Brembos are large? Take a look at these 6-piston babies and 410mm discs. Because: Porsche. Something something Nürburgring, something something forward weight transfer when braking from 162 mph.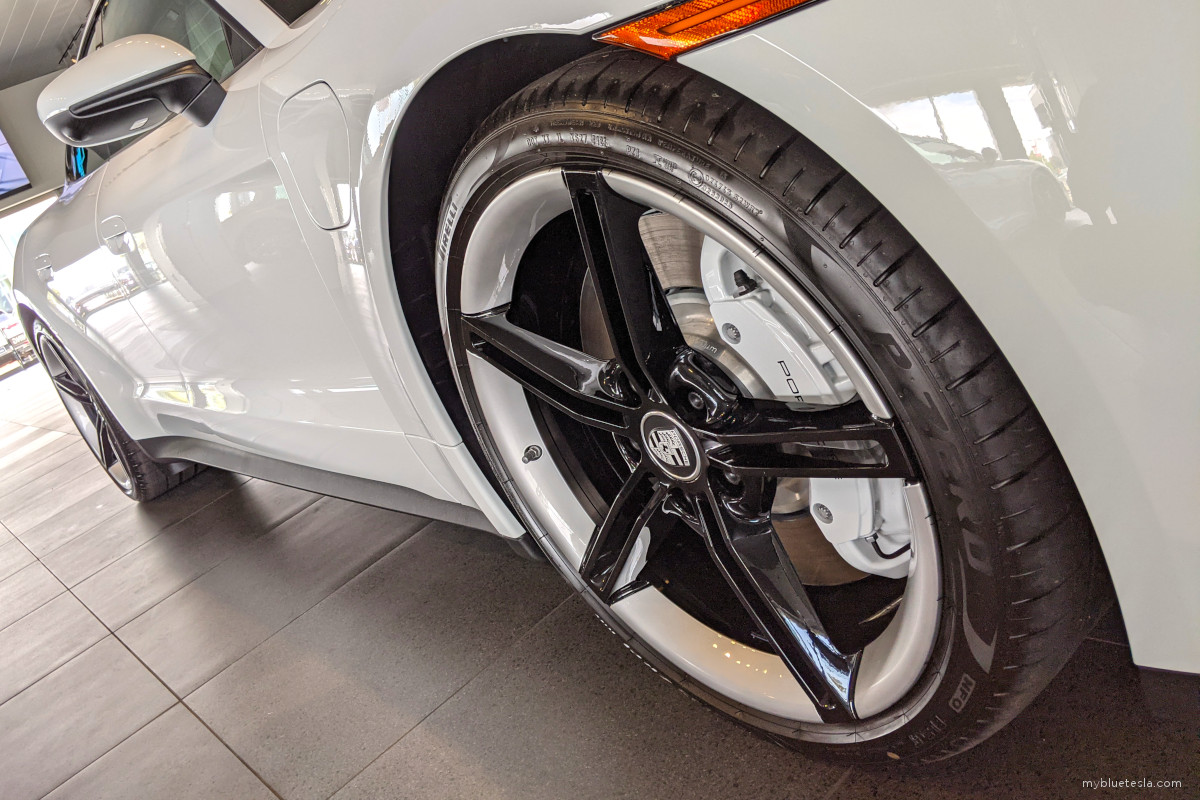 I'm not a huge fan of these Sport Aero Wheels. The Mission E Design Wheels (above) are much cooler.
The rear angle with the single light strip isn't bad, but the lower part with the diffuser is rather meh in my opinion. It makes the car seem more elongated than it should and throws off the proportions.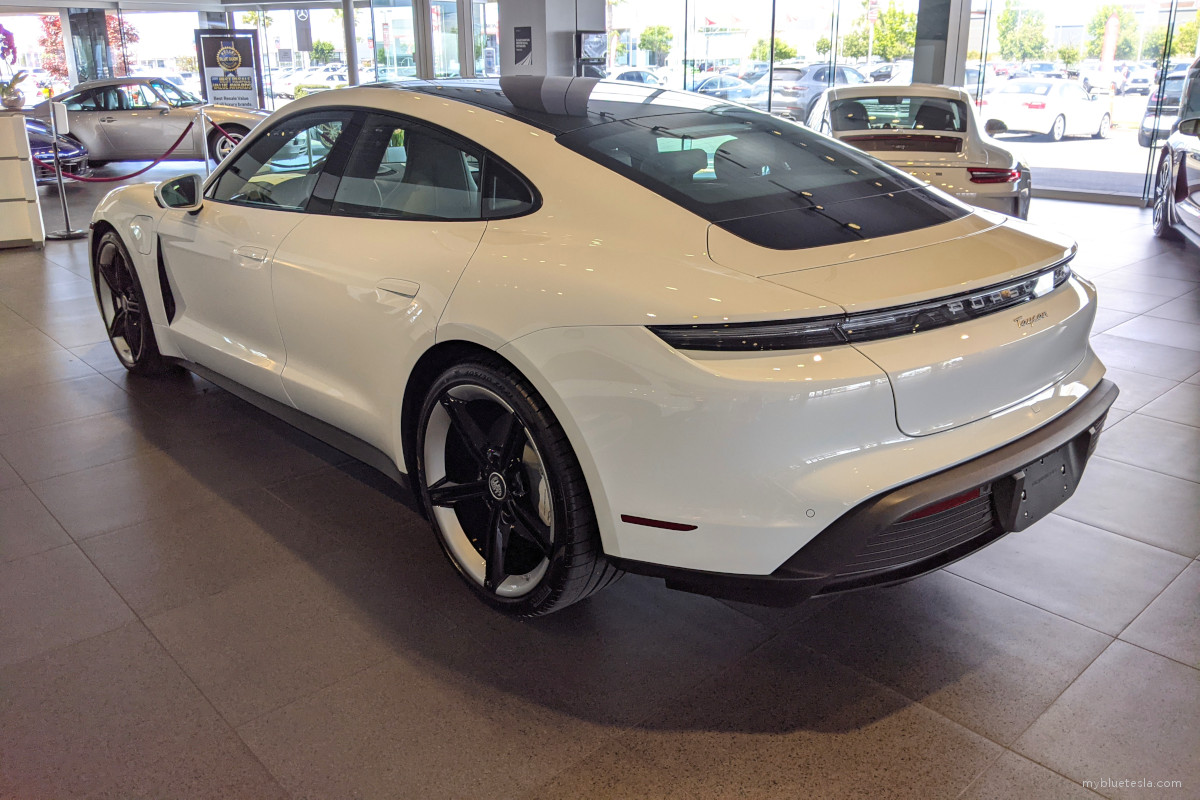 Hey Elon, there's something really consistent and clean here about them panel gaps. Just sayin'.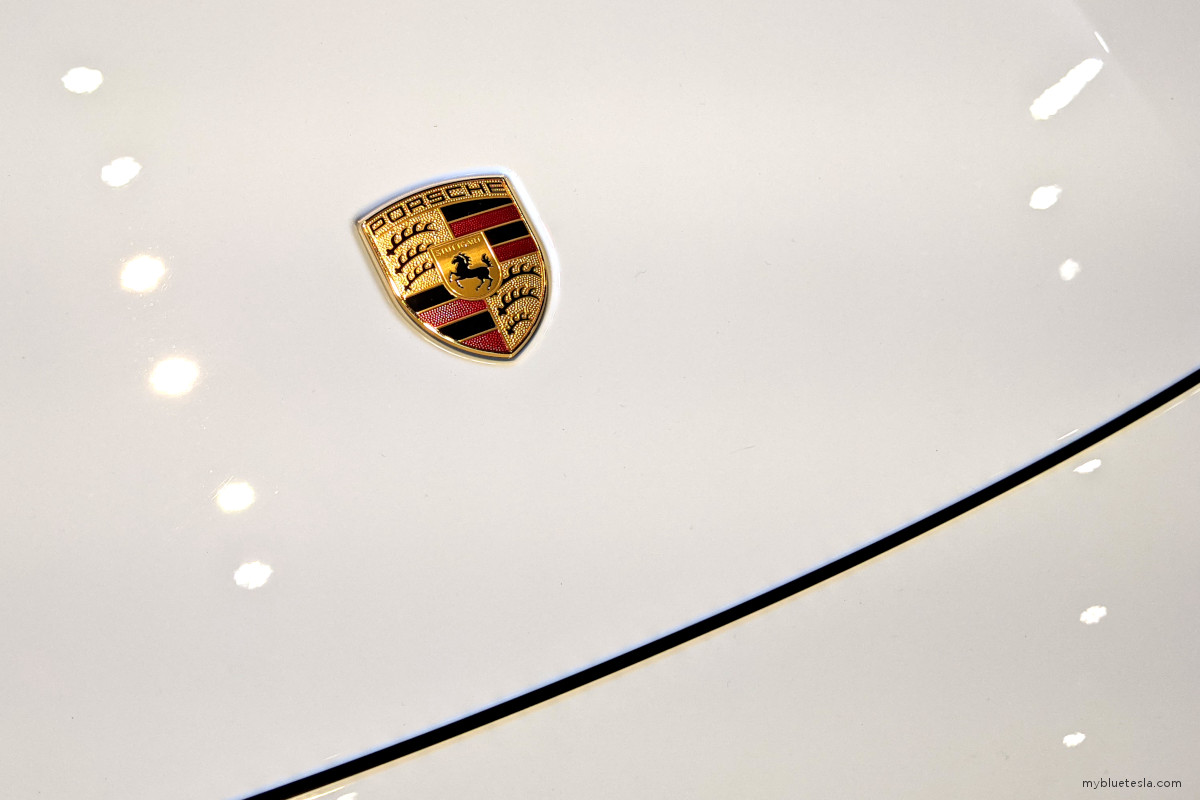 Unfortunately since these were customer cars I couldn't step inside and sit in the cockpit. I'm sure I could write several more lengthy paragraphs about fit and finish and the smell of leather or something, but that'll have to wait until Porsche can stock more of these.
I wonder if these two on the showroom floor came equipped with the $500 Porsche Electric Sport Sound. Why is that even a thing...