A continuing adventure with 111,574 miles covered.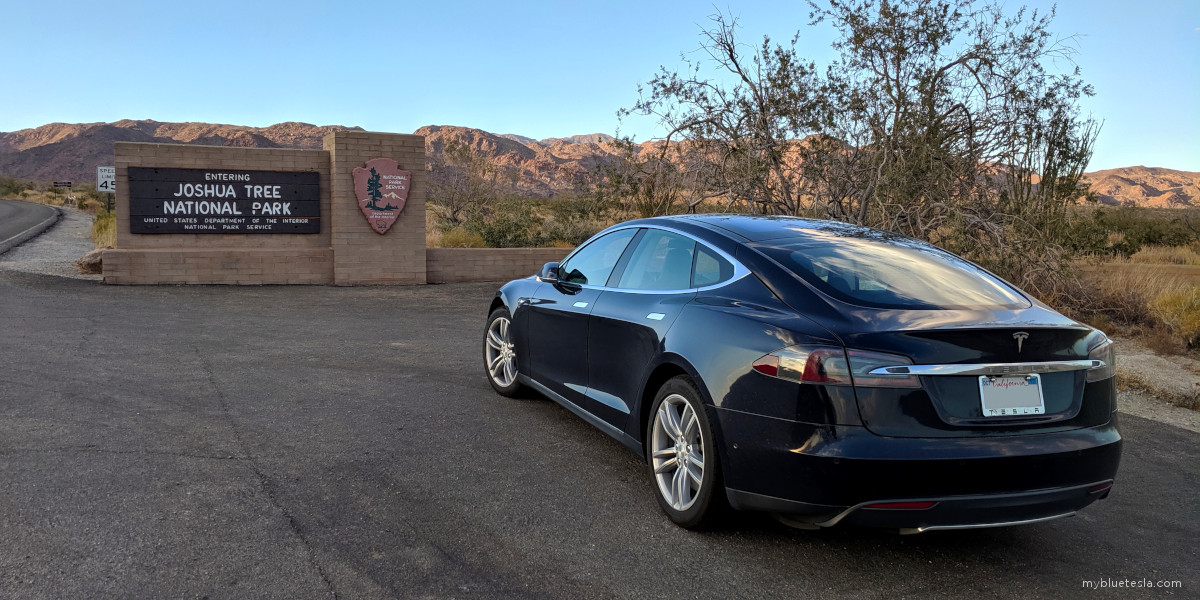 I have vivid memories of my delivery day at the Fremont factory exactly 5 years ago. Like many others, this was my first expensive car and signing the final paperwork meant treating the new daily driver with a heightened, delicate sense more than any other purchase I've made. And this wasn't just any luxury purchase - it was "the car of the future." And after all these years where many people would have cycled into their next new car by now, I still have no plans of changing over from Big Blue. My odometer currently reads past 111,574 miles, roughly twice the average of most drivers. At this rate, I'm likely to hit 200k in another 5 years.
Becoming a Model S owner in 2014 has been a transformative experience not just because the drivetrain is electric, but all the tangibles that goes along with it: silent running, over-the-air updates, Autopilot (through its ups and downs), occasional software quirks, an evolving UI, serene road trips, and the increasing hassles that come with a company facing the realities of intensive capital expenditures and dot-com start-up speed. All to accelerate the transition to sustainable transportation.
When I ordered my S85 it was a mid-trim model, an upgrade above the 60 kWh variant but not quite the beast that was the P85. Times have changed considerably and my once semi-enviable 5.4 seconds to 60 mph has now been relegated to being one of the slowest Teslas one can have. About a week after I took delivery, Elon got on-stage and announced Dual Motor and Insane Mode. Great, thanks. Now there's Ludicrous mode, 370 miles of rated range, and a nimbler-feeling Model 3 that in most respects is just simply a better car.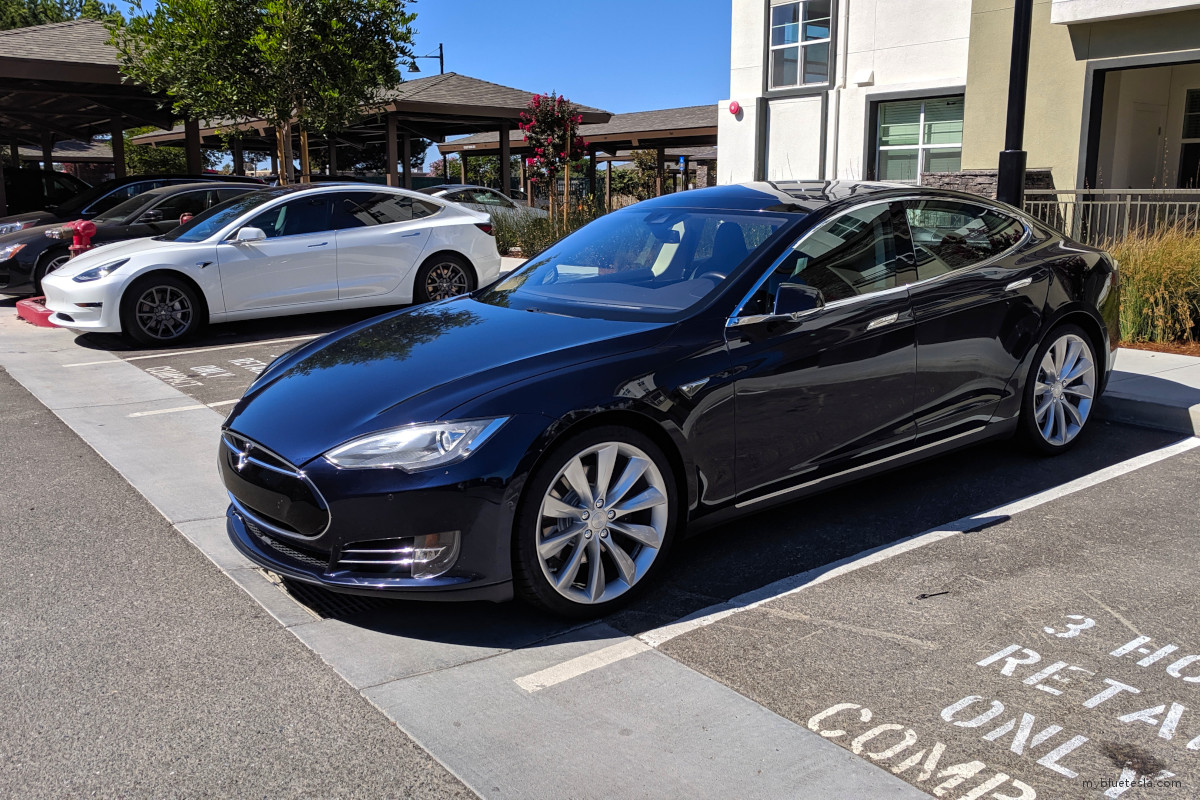 Until recently, I was still spending much of my spare time reading through Tesla forums and r/teslamotors. I've entertained the thought of trading up to a Model X or even a Model 3 Performance, but for a number of reasons I've decided to stick with my somewhat-classic S85. My garage has two extra sets of tires with both the silver and gray Turbines since I can't decide which one I like better (I think it's the former, but hey ... why not both?).
Battery degradation is about 6% so far with a 90% charge equalling roughly 224 miles of range. A new urban Supercharger in Newark, CA just went live which gives me yet another quick charging option on occasions where I need it (since I still rely on a 120V outlet due to certain difficulties with installing a NEMA 14-50 at home).
The paint protection film that got installed at the beginning of my ownership was absolutely worth it. My original intention was to keep the car as long as I could and preserving the factory paint in immaculate condition was an important aspect of the experience. The older dark blue (simply named "Blue Metallic") is a rare sight these days, even in the San Francisco Bay Area where there's a dense Tesla road population.
On the left is my car and the right (with the Cyclone wheels and without Autopilot hardware) is another Blue Metallic that I just happened to park next to recently.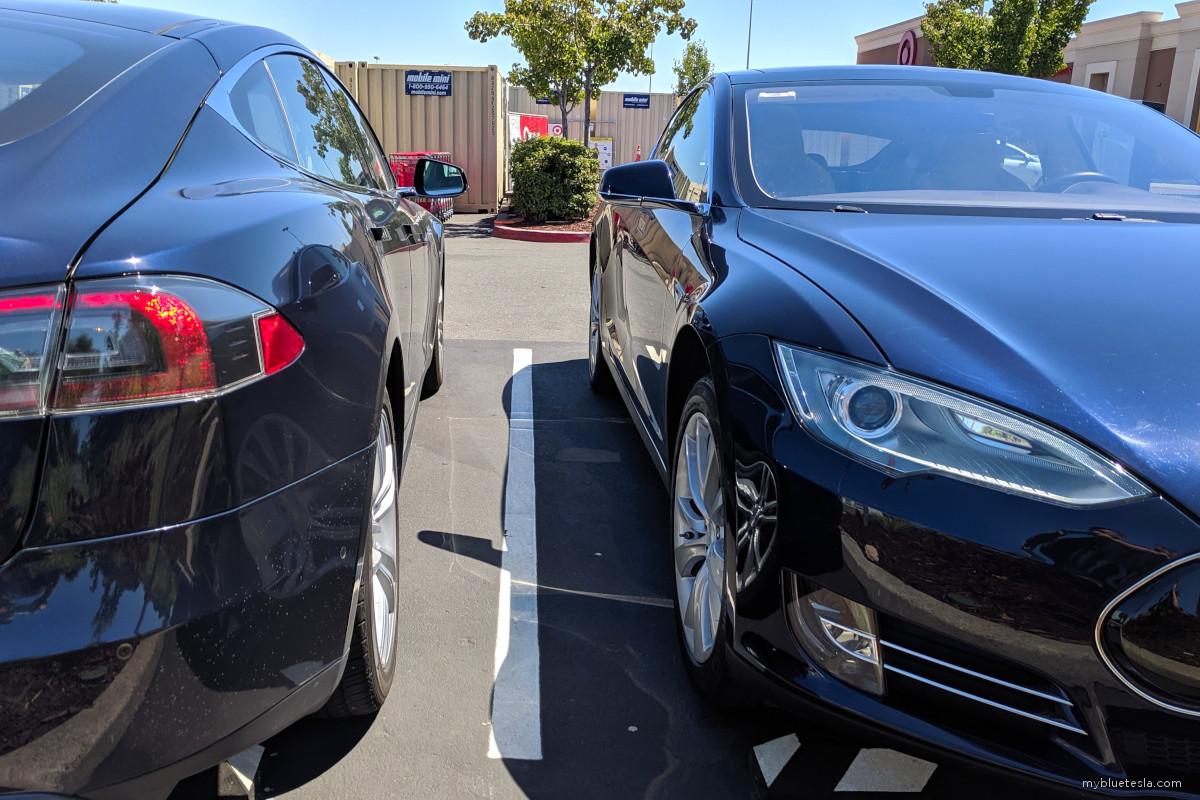 During the last week I spent some hours addressing various interior creaks and rattles by applying thin pieces of closed cell foam with major improvements. Tesla has always been publicly dinged for questionable build quality (and rightfully so), but a little extra DIY can solve some of these problems with minimal cost and effort. Now my car sounds almost like when it was brand-new 5 years ago and makes it that much more of a joy to drive. The smooth, ninja experience on wheels is awesome.
I ultimately bought a Model S because it was cool-looking and offered an overall compelling package. The fact that it was electric was a somewhat secondary benefit to me at the time. However, over the years I've realized that I would be very hesitant (perhaps outright refuse) to go back to an internal combustion engine offering (hybrid or not) because whenever I hear an engine revving all I visualize is a bunch of pistons bouncing up and down, moving a crankshaft, and turning a bunch of other things downstream and farting a bunch of toxic gas out the rear. It feels clunky and overly-complicated to service and maintain. Not to say that I'd choose a Leaf over an Audi, but in the grand scheme of things I've become very spoiled by the benefits of pure electric. While range anxiety can be a real thing in some areas of the country, for my use-case it's practically a zero-concern ... and my recent 5000-mile road trip proved that cross-country touring isn't a problem.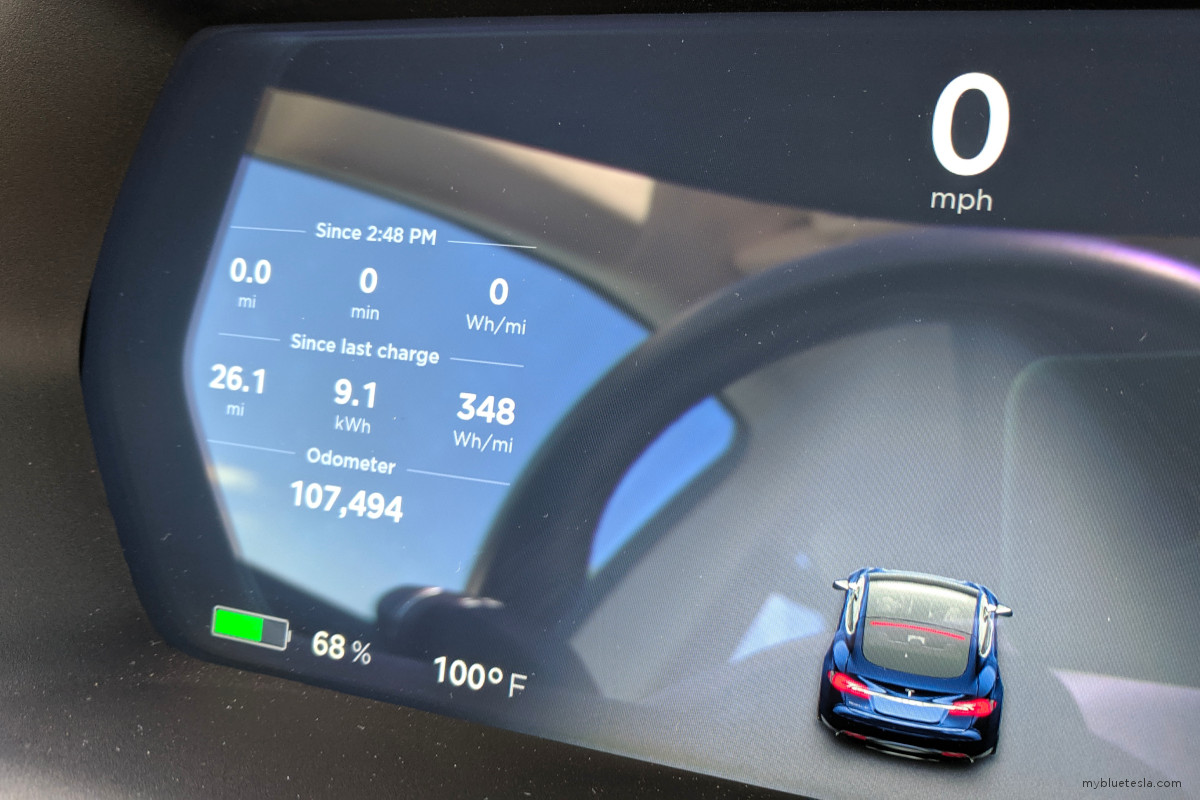 Like any other new technology or trend, there's a fan base that's a little too enthusiastic. I don't participate in the pro-Tesla chanting and it's not a crowd that I identify with. But I enjoy being immersed in technological advancements, and driving an IoT is both exciting and scary (anyone who has experienced phantom braking events understand this). At the end of the day, I have no regrets about the expensive purchase, even though someone will inevitably argue that I could have better invested the money elsewhere. Sometimes it's okay to make an emotional purchase as long as you understand and accept the potential long-term downsides.
So 5 years have passed and there's more to come. It hasn't been a problem-free experience for sure, but Tesla has taken care of me and the overall positives have far surpassed the negatives. Since I'm grandfathered into the free-Supercharging-for-life benefit, there are minimal fuel costs as a relatively early adopter and taking a chance on a company that no one was sure would still be around 5 years later has been a risk worth taking. It seems the Master Plan is working as Porsche, Volkswagen, Audi, GM, Volvo, etc. are beginning to seriously develop EV programs or releasing offerings in their line-up that are actually attractive and not just to satisfy compliance requirements with lip service.