Y'all got any more of them volts?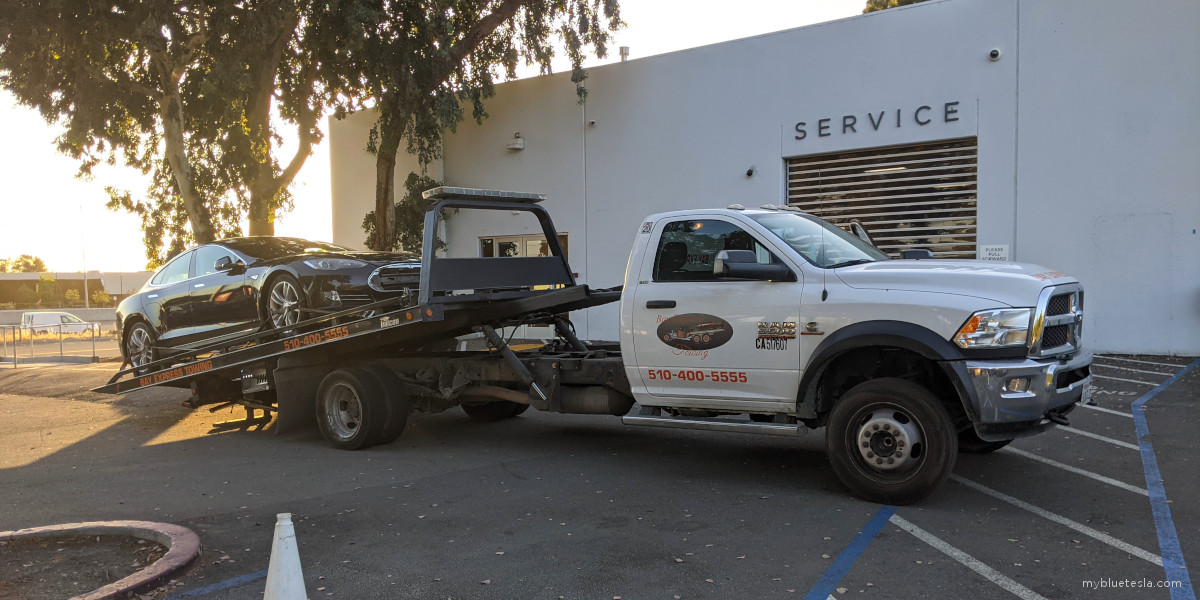 Mobile Service determined that my problem would have to be handled by a dedicated Service Center. Not surprising, but unfortunate. After scheduling a new service date I arranged a tow truck (through Tesla Roadside Assistance) to haul the big paperweight in my garage back to dry dock.
The evening before my service appointment the tow truck driver showed up, found his way through my cramped garage, removed the front nose cone, and hooked up his jump starter (a Clore Automotive Jump-N-Carry JNC660, if anyone's interested) to the terminals. The 12V battery had completely died out at this point and the door handles wouldn't even present. I had gotten the hood unlatched a few days prior just in case, but there was access behind the nose cone.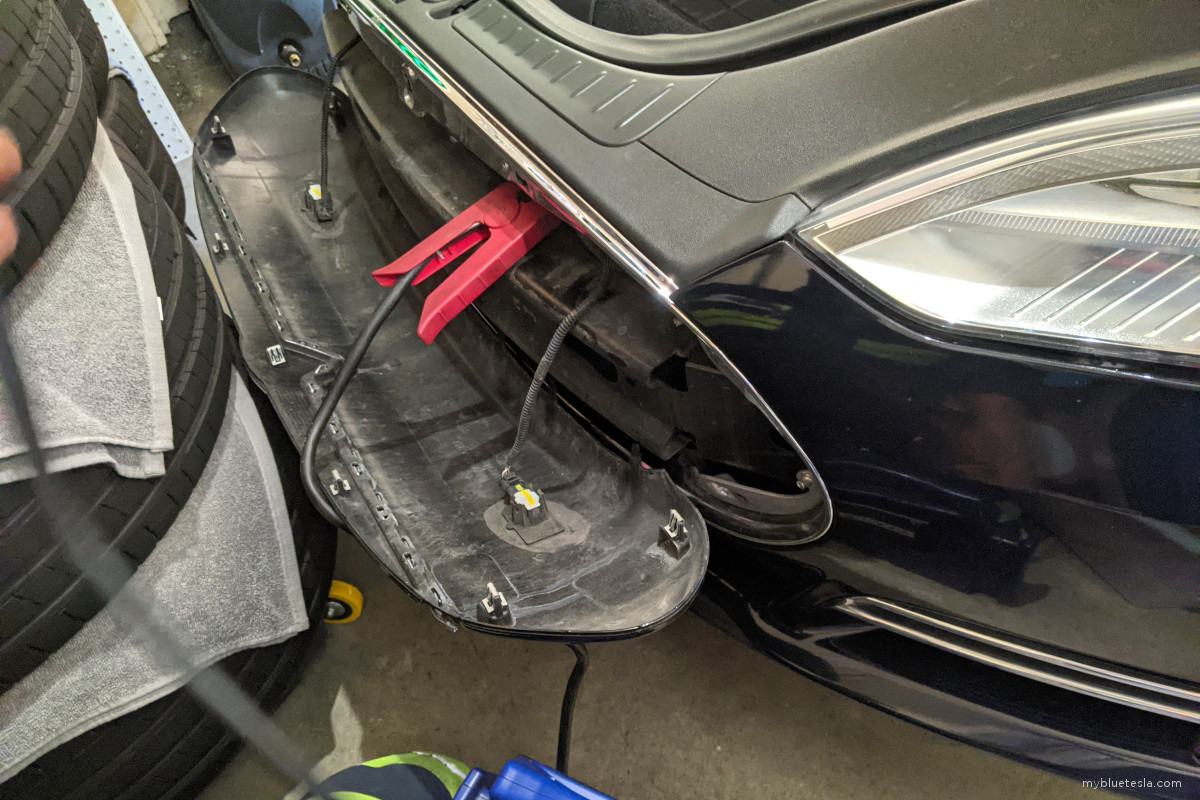 After power to the interior electrics was temporarily restored, Big Blue was put into Tow Mode for the second time in its life. The first was back in 2014 when the odometer read 173 miles and the vehicle decided to shutdown on the freeway. Wasn't quite impressed as a new-car owner at the time.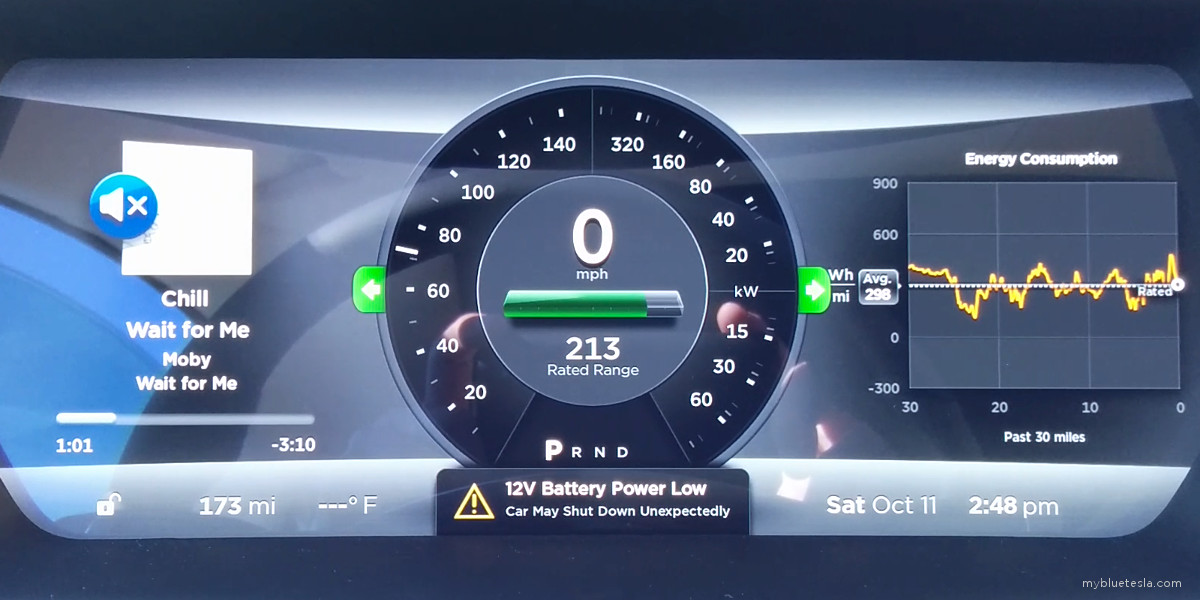 Ah, yes, memories.
Once Tow Mode was enabled: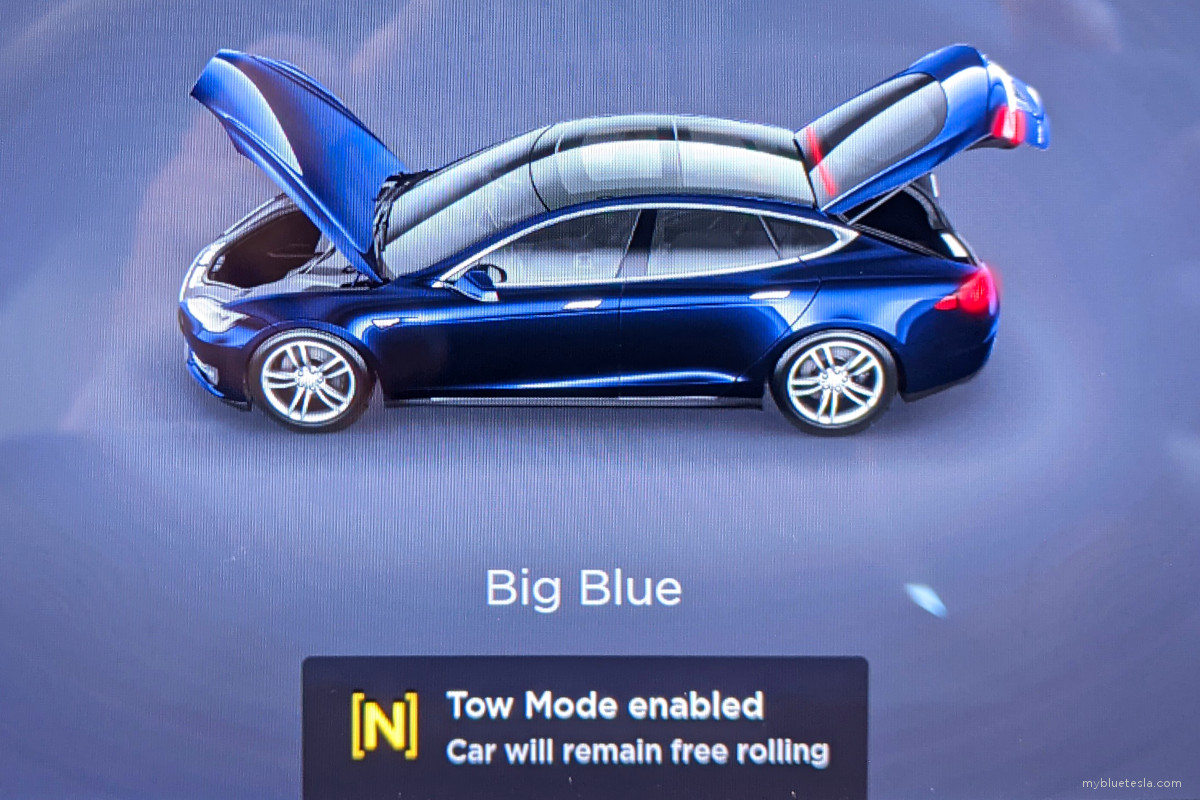 Nothing ever works out optimistically in these situations so of course there just wasn't power to get the car to stay in reverse gear, so the nice tow truck guy pushed the car out of the garage and we got it positioned next to the truck. It's not his first time dealing with Teslas, of course, so he knew where to find the tow hook.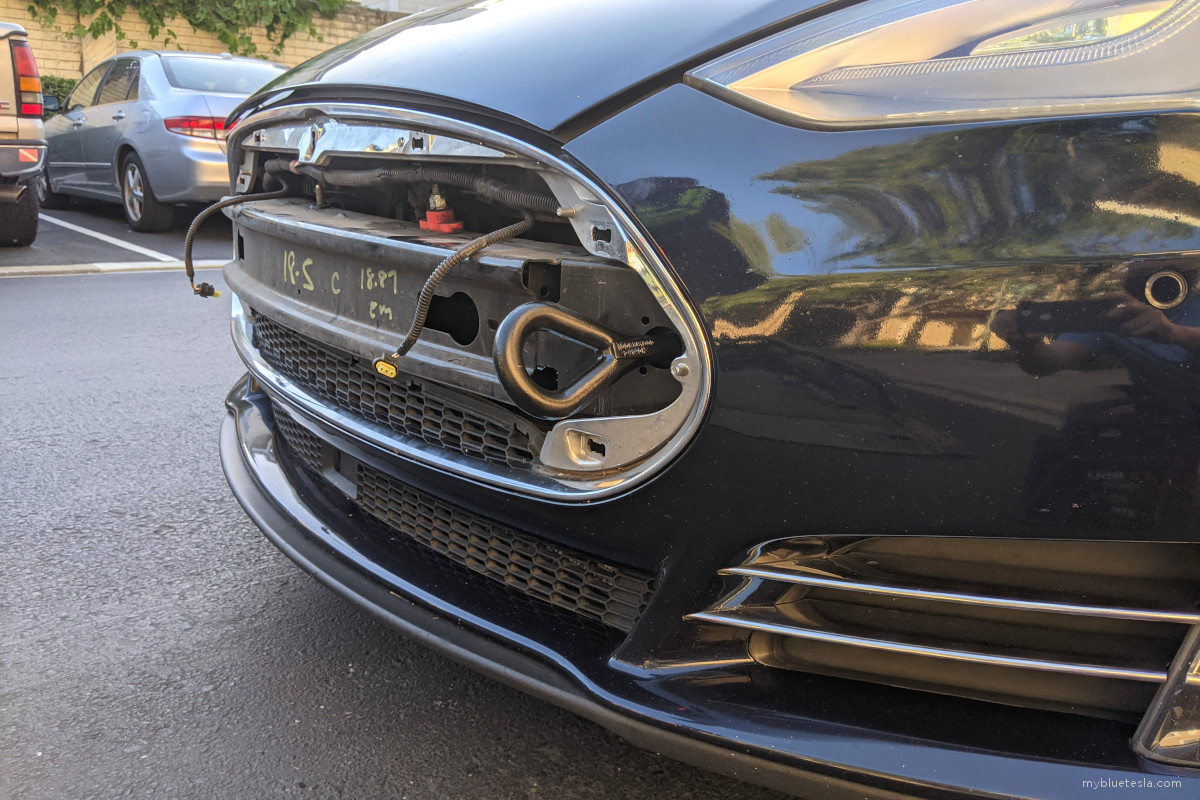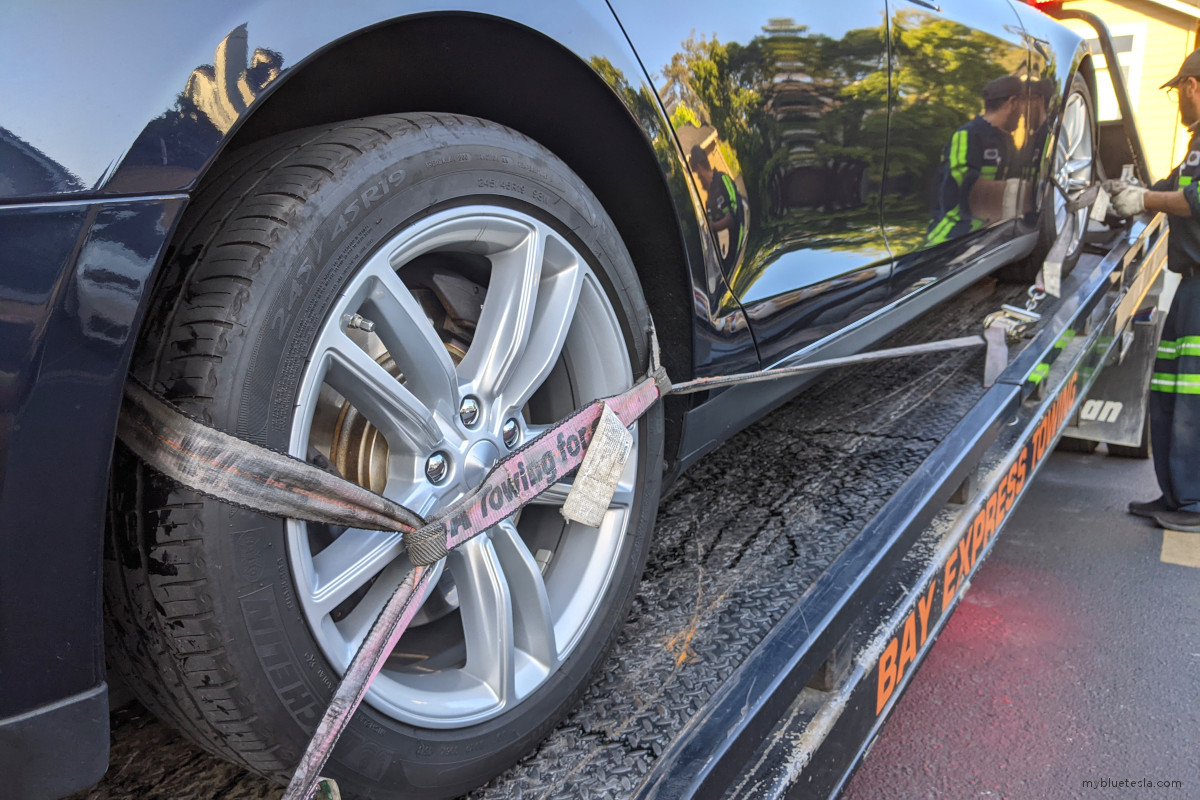 About 15 minutes later the car was back at the Fremont Service Center where it was last worked on less than a month and a half ago.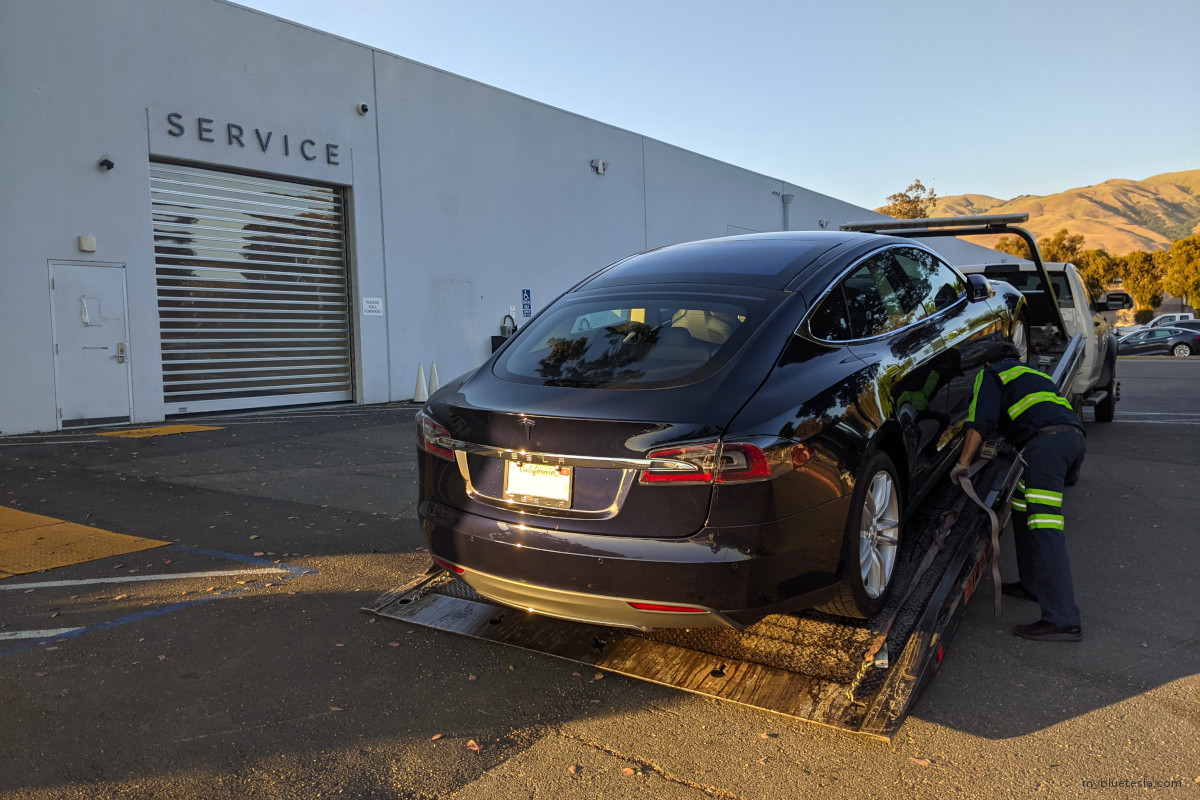 Yup, these look familiar: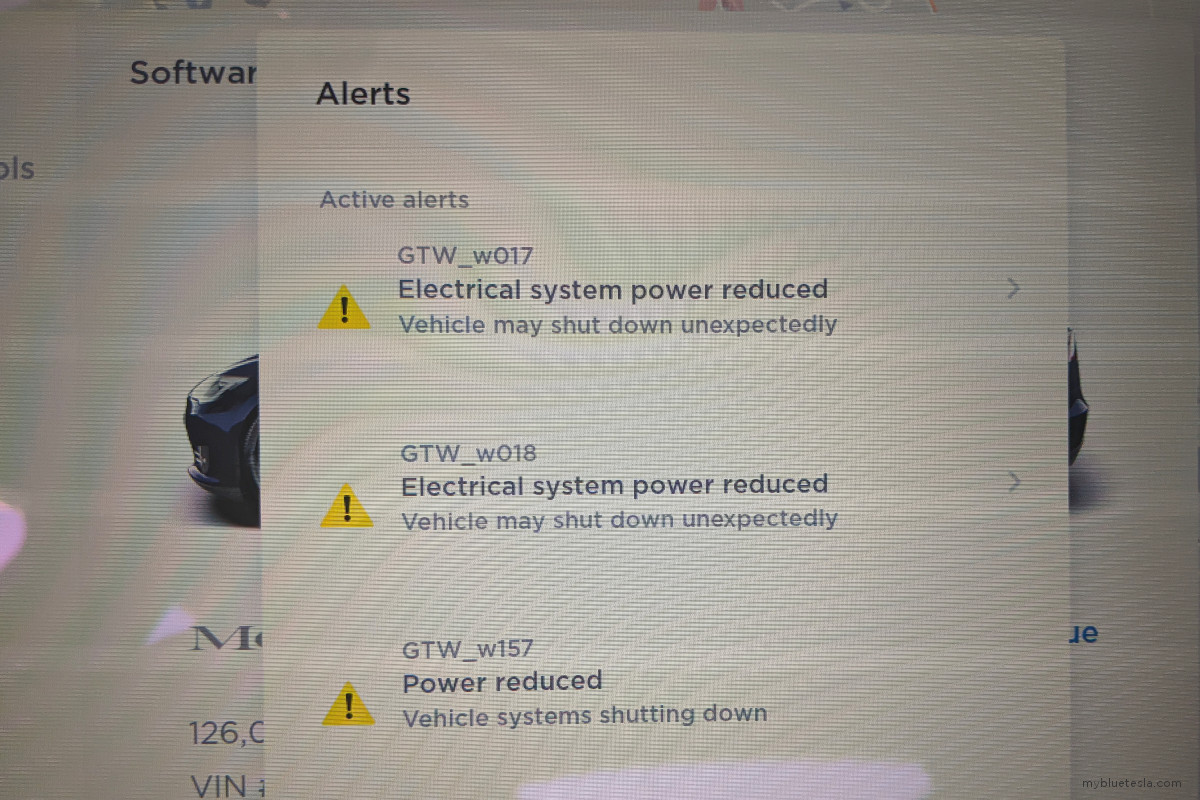 The last thing to do was to drop off the key in the night box. I was tempted to mark the Check Exhaust System option.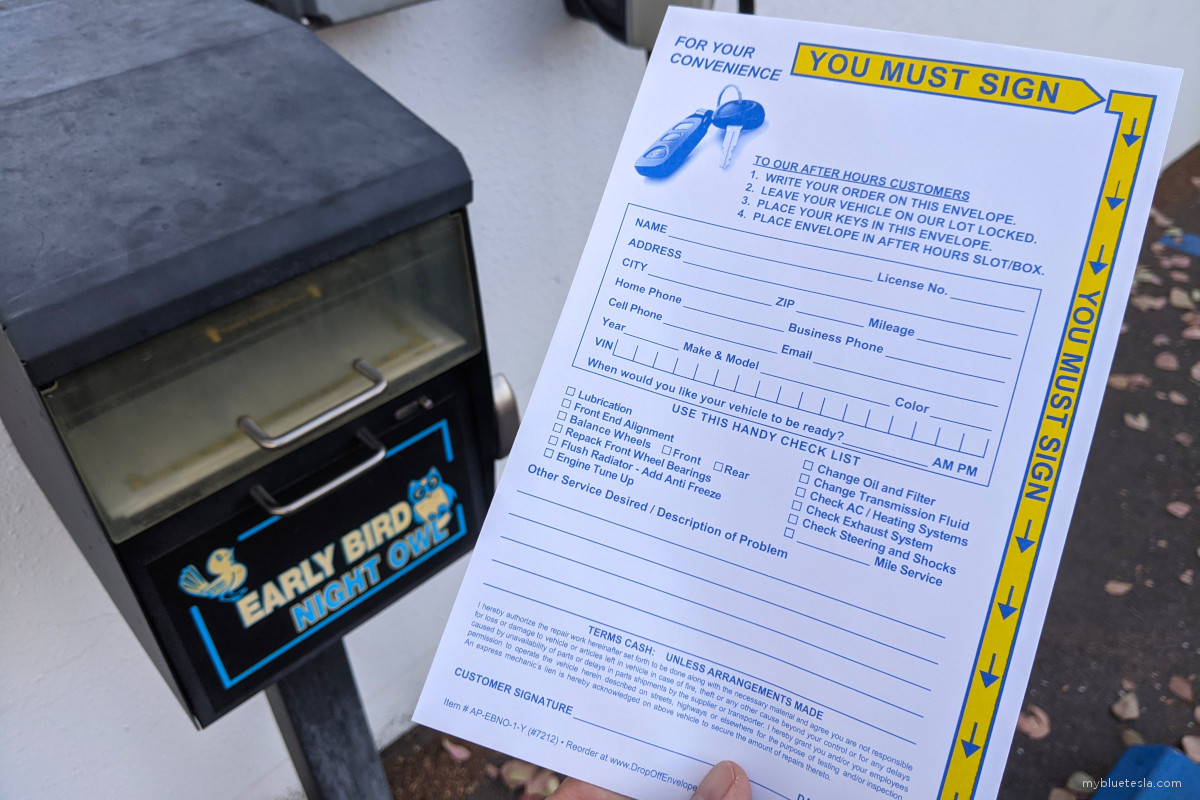 Towards the side of the parking area I noticed two hulls from old Roadsters. They've certainly seen better days and I presume these are just to pull parts from.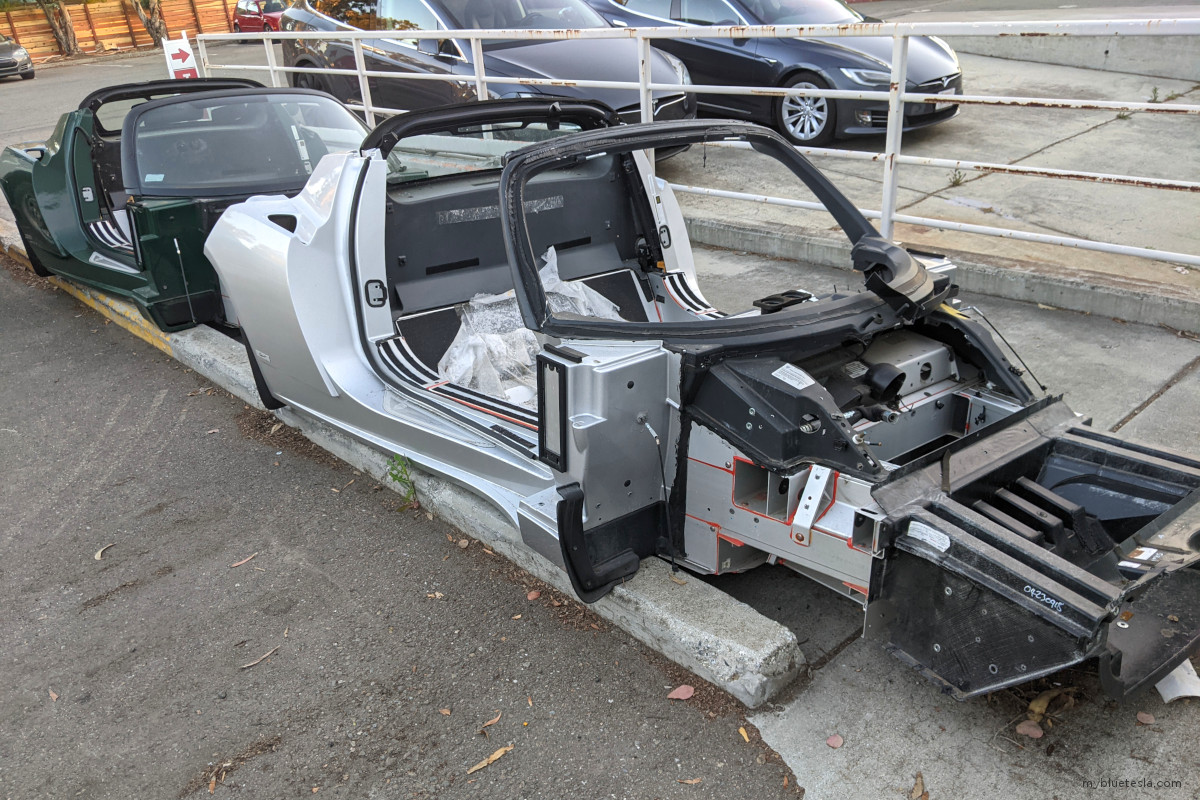 One is from a Founders Series and the other from a Roadster Sport. I remember driving one of those as a loaner during my first annual maintenance.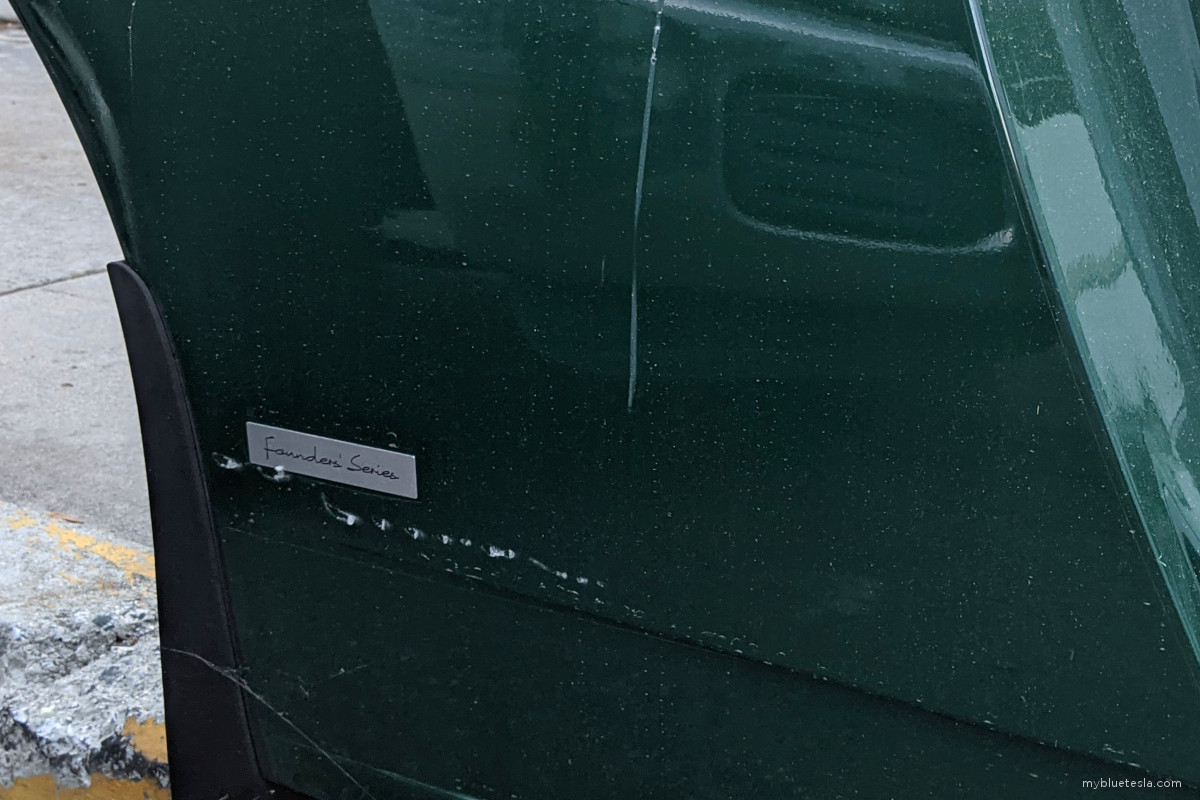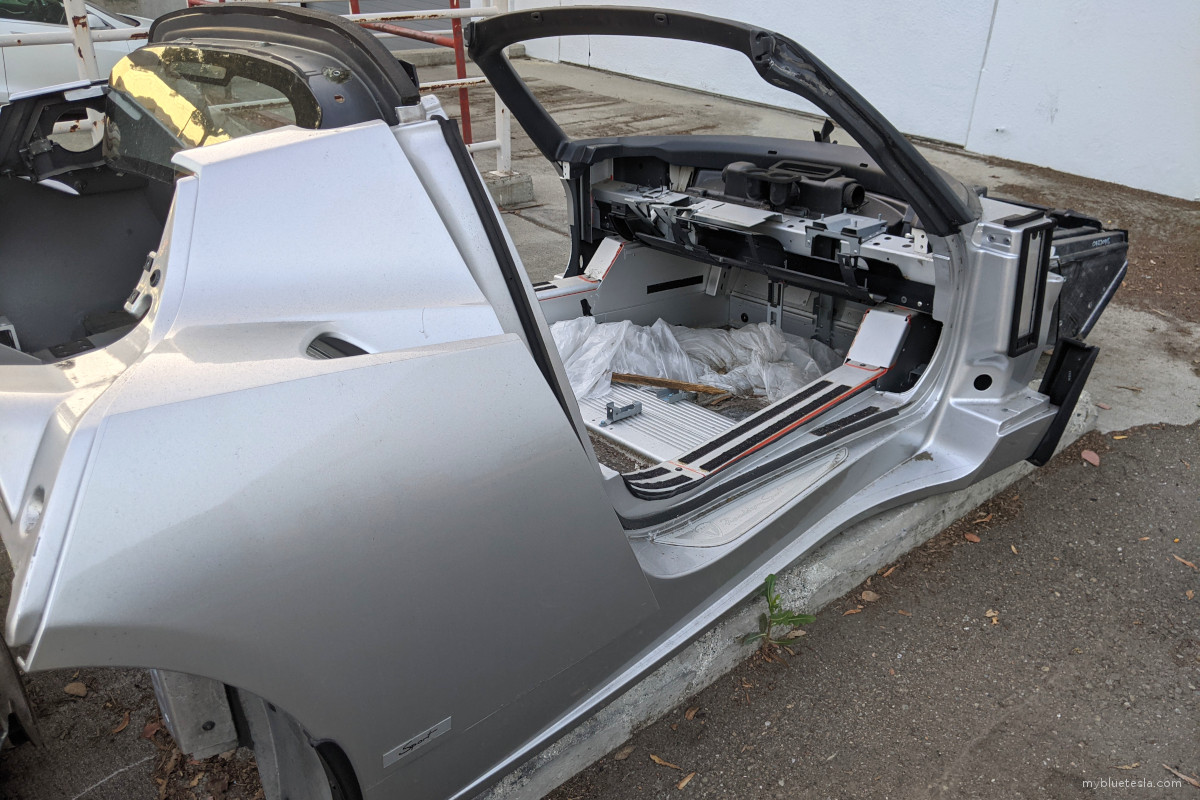 Sad to see them like this.
Update: I was able to pick up the car by the end of next day. Apparently the 12V battery was simply replaced (the new one I got installed last September was probably defective). After all these years the Model S still has an Achilles' heel with the 12V battery.
At least the only thing I had to pay for was the towing and a bit of my pride.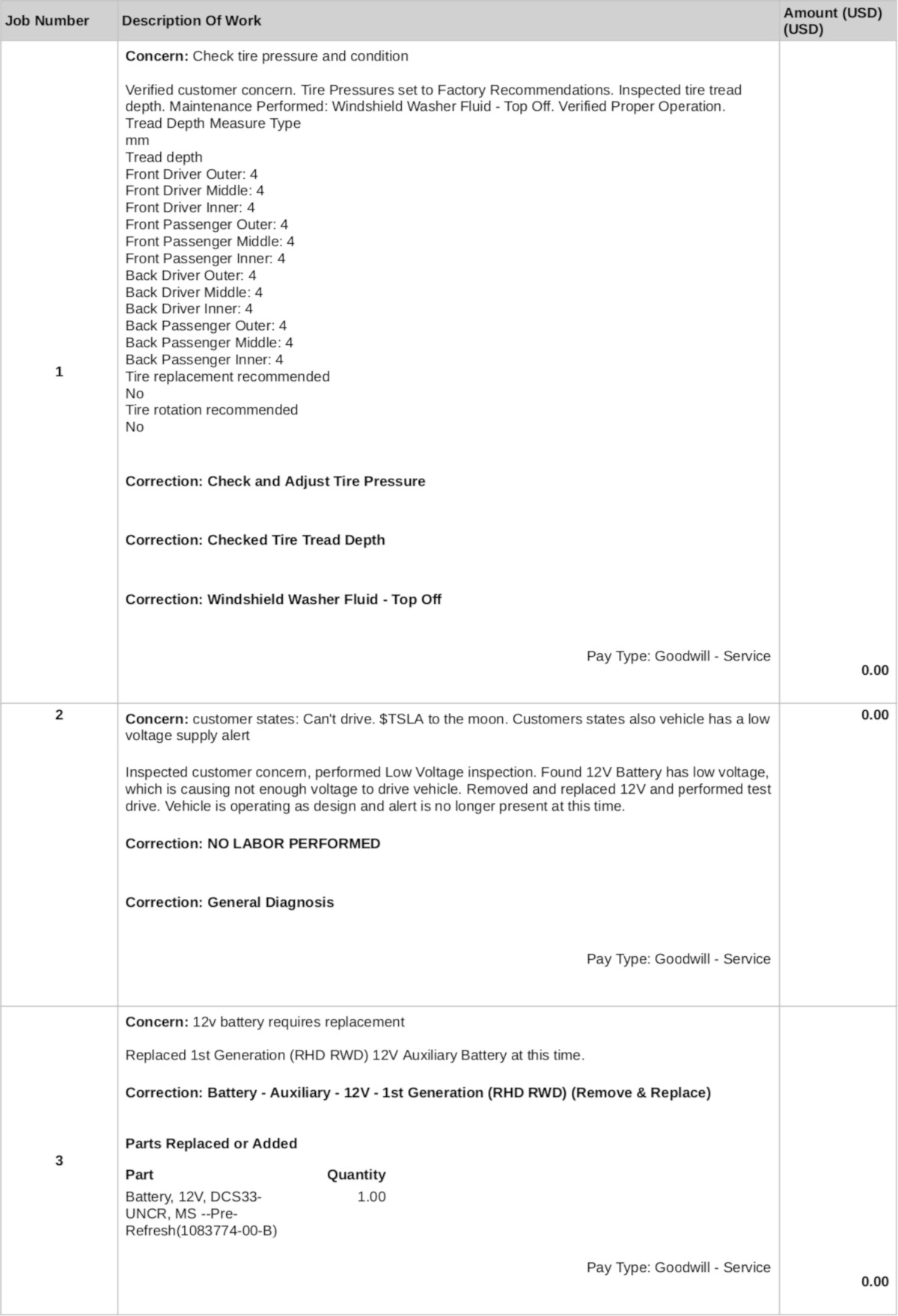 I sincerely hope this is the last time I see a Service Center for the next couple of years.