Background-noise enough that Han and Chewie would just ignore it.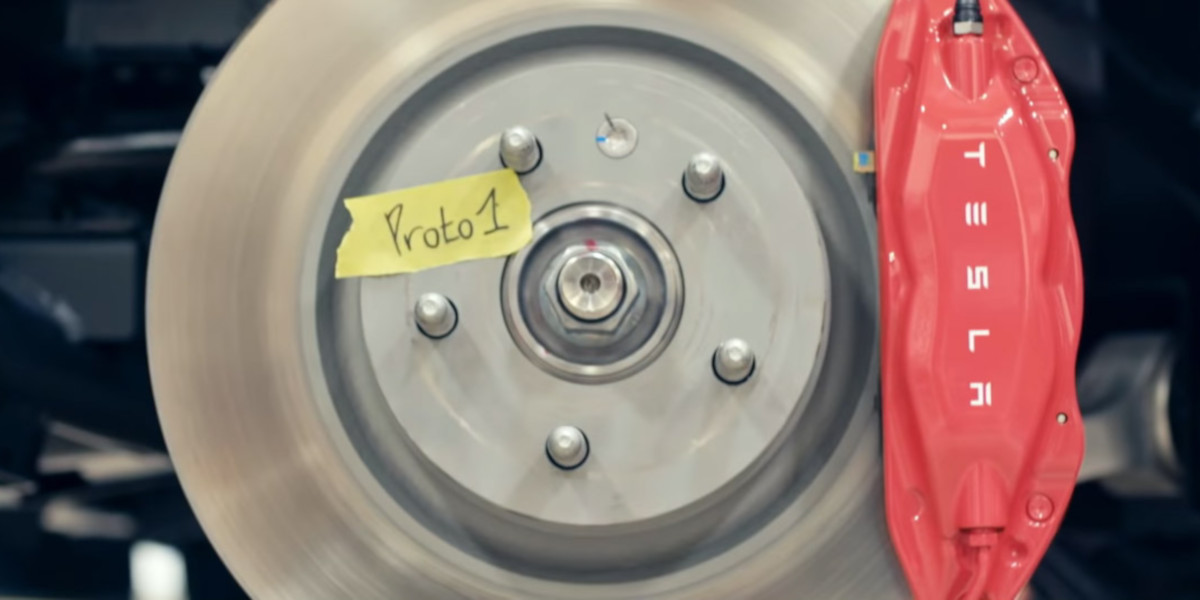 For the last few years I've noticed that when lightly applying the physical brakes at slower speeds (around 30 mph or less) some shuddering occurs. It's more noticeable when braking on a decline (as opposed to a flat surface or incline), although I still feel it a bit on the freeway. The front rotors got replaced over two years ago at a pretty penny and the problem went away ... for a little while. It eventually came back, and on a subsequent Service Center visit for some new tires (September 2021) I asked them to look into it again.
The techs didn't think it was an issue with the brakes and asked if the 19" factory wheels had been powder coated (which I confirmed was the case back in 2018). This led them to theorize that perhaps there might've been unevenness in the powder coat application that's ultimately causing this wobble effect. They proposed replacing the wheels (which weren't in stock).
Which I find a bit questionable. It would've been nice if they had some spare used tires/wheels on-hand to actually test their theory but apparently they didn't. I wasn't in the mood to buy yet another set of wheels for Big Blue.
I declined that option for now given that 1) this issue hardly irks me since I regen brake almost exclusively and rarely apply physical braking except at crawling speeds and 2) I have two other sets of wheels I can swap and test with, including a set which still has the original factory paint and hasn't been powder coated. It's been a long time since I put on the gray Turbines ... and guess what, it's summertime! Might as well. Both sets of Turbines have been sitting in the garage under cover for the past few years so it's time to make use of them.
I've put little miles on my car (relatively) since the pandemic and it's somewhat uncommon to see Model S owners drive with the 21" wheel setup these days in my area, so it'll be good to change things up anyway. If I still have the braking shudder, that eliminates the wheels as the variable and it's something else.
Which I hope won't hint at something expensive to repair.